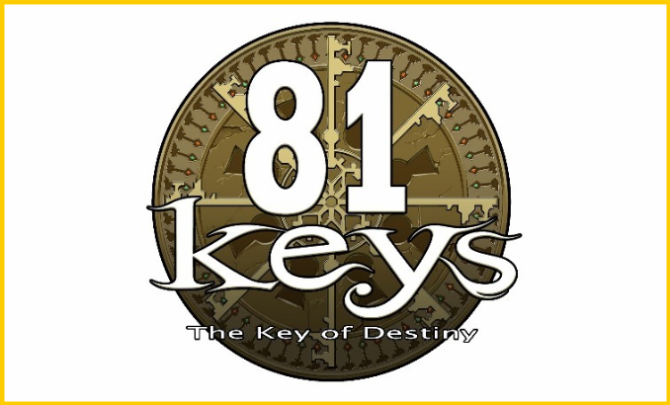 Developed by Taiwanese studio and publisher, Wayi International Digital Entertainment, 81 Keys will be one of the many Asian MMORPGs brought to this year's E3 convention. It looks like a Japanese developed title, but it really is made in Taiwan (the Japanese server only went live last month). Like the rest of the developers, the aim will be trying to seek a partnership with an English publisher to break into the English market. I remember playing the game for awhile, and the Chinese community was comparing it to Final Fantasy XI back then, most probably due to the fact one of the races looks like Tarutaru. To me, its more of a Grand Fantasia + Holy Beast Online type of MMORPG.
So, what are some of the main features in 81 Keys ?
1. Hundreds of costumes to create the perfect look for your characters, for every occasion.
2. 5 races, 32 classes (including expanded classes), big skill tree.
3. All kinds of mounts, from the legendary Griffon to the punk street-racing motorbikes.
4. Transformation system (change into the looks of various mobs).
5. Well designed instances to give players the fights of their lives. The rewards are worth it!
6. Newly introduced pet system (will be explained below).
7. Beautiful graphics and environment without compromising on the system specs requirement.
8. Massive PvP battlegrounds.
Here is the latest trailer for the game's expansion, Light of the Beast King. Its the expansion where the pets were just recently added.
So, how is the new pet system like? There will actually only be 3 random choices, and players will not be able to choose. It all depends on luck which pet pops out from the egg. As you can see below, they have different evolution stages. On the final evolution, there is only small chance to evolve into God Form (above humanoid form). Just a little teaser, a certain Green Dragon is missing from the lineup… for now ^_^