Nexon Korea, the company behind Mabinogi Heroes, has recently posted the game's upcoming character, Karok the Giant. Karok was supposed to be updated into the game (Korean server) this summer, but Nexon expressed their apologies for the delay and assured players the character is currently being worked on meticulously, adding new skills and features not in their original plan for him.
Update: These pictures were only posted on Mabinogi Heroes' Korean website yesterday, I am not sure how some people are going around claiming they saw it last week. I knew that this character was teased previously, but this is actually the first "official" reveal for this character.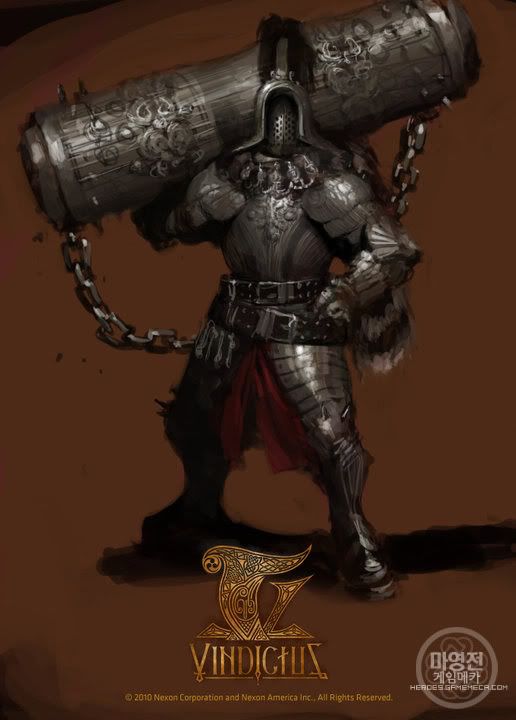 Kalu as seen in the promotional poster for the English version, Vindictus.
Below are some artwork and ingame screenshots of this upcoming extra-large size character. Looking awesome! I am personally expecting a video trailer for this big guy soon 🙂