While I know that the Korean server released all these info months ago, I was actually playing on the Taiwanese server since my grasp of the Korean language is still at its infancy stage. All these info will be updated into the Taiwanese version on 28th October. With the game being in Traditional Chinese, I will now be able to briefly translate some of the new details. Update: New update again here!
Firstly, we will have a look at some of the new monsters. A new type of monster, called the Royal Monsters, will be introduced. As you can tell, you will need a strong party to bring these Boss class monsters down. Once defeated, they give players a high amount of experience points, high level equipments and honor points. They will also drop an item known as "Scatis' Blue Crystal", an item needed to craft the level 75 Ancient Honor equipments. More on equipments below. The first 2 monsters seen here have been identified as Royal Monsters.
Secondly, we will take a look at some new equipment features. A new type of equipment class, the Ancient Honor class, will be introduced. Here are the details:
Level 75 Ancient Set – You will need a level 65 Honor equipment, a Scartis' Blue Crystal, Honor Points and also a certain amount of Hero's Badges (quantity differs). After buying a recipe from one of the 2 new Ancient NPCS (Weapon and Armor), you will then be able to craft.
Level 75 Honor Set – Roughly translated as the Glimmering Blackstone set. This full set of equipment will be available for sale at the respective Honor NPCs, similar to previous Honor equipments.
Level 75 Ancient Honor Set – Character will need to have at least 5000 Honor Kills before being able to talk to the Ancient Honor NPC. Players will also have to spend both Honor Points and gold (did not specify how much) to buy the recipe. Players will also need a level 65 Honor equipment and a Scartis' Blue Crystal. It is written that this set will be more powerful than the Honor set.
Below are the new armors being paraded around both the Korean and Taiwanese websites, I presume they are the Ancient Honor sets (might be wrong).
Thirdly, we come to the new mounts. The artwork which I posted before are actually those of the new level 10 Cash Shop mounts. Yes, they are actually level 10. The level 75 ones (seen below) will have similar designs, just different names, colors and more powerful buffs. According to the website, all mounts have a similar effect when players are riding which makes them immune to Bind or Lower Movement speed spells (passive skill called Scud). The Cash Shop mounts (below) will get 2 additional skills, one allowing mounts to absorb up to 3000 points of damage within 10 seconds while the other makes mounted players invincible for 3 seconds.
Level 10 – Blood Maharaja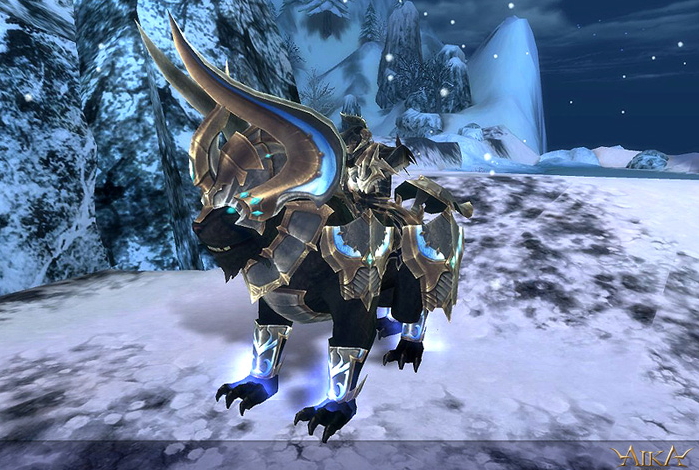 Level 75 – Iron Maharaja
Level 10 – Royal Gringolet

(no image for lvl 75 Noblesse Gringolet)
Level 10 – Black Metal Velostrom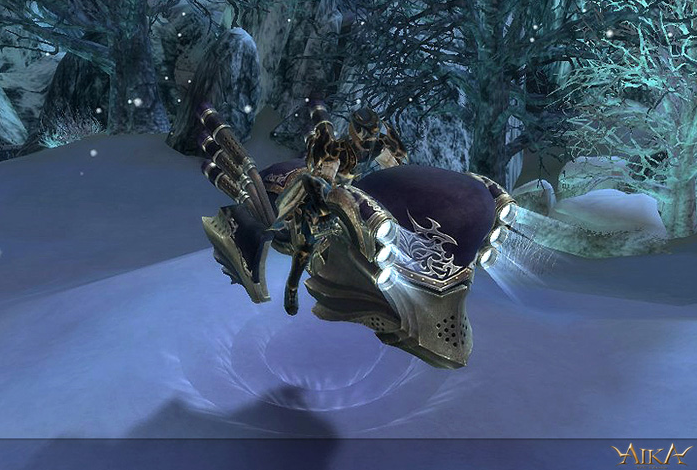 Level 75 – Blue Metal Velostrom
Level 10 – White Rose Penal

(no image for lvl 75 Black Rose Penal)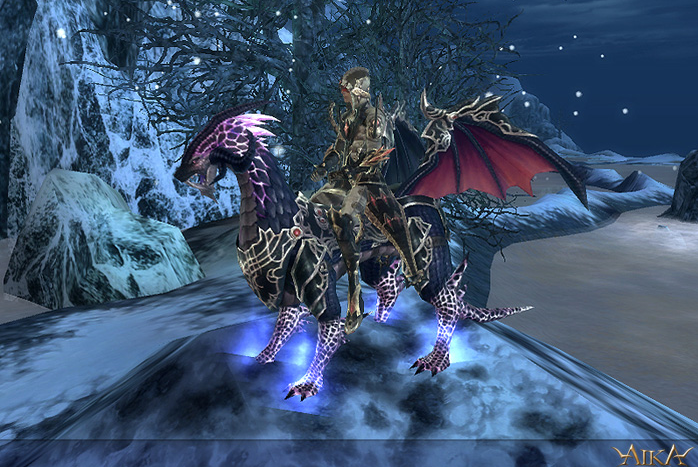 Level 75 – Frozen Amistad

(no image for lvl 10 Flame Amistad)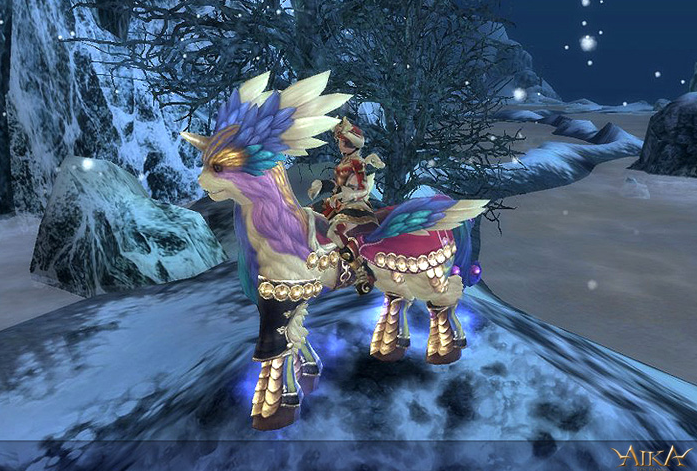 Level 10 – Rainbow Pauny

(no image available for lvl 75 Snow Pauny)
Fourthly, the new instanced dungeon. I am going to spare myself the translation hassle, but it will be an ice cavern with 7 bosses. There will also be different routes to take as you can see in the char below. The final 2, as mentioned above, are Royal Monsters. Tough!
Other changes include 2 new skills for each class (one at level 71 and 75 each), changes to the effects of stats (STR, INT etc) and of course, a brand new territorial war map for the various nations to get all hot and wet. Well, that's all for now, hope you had a good read!