In a recent interview with BioWare's franchise producer, Fernando Melo. he revealed that there are possibilities that Dragon Age could move on to the online world. More speciafically, he stated that said there was "enough material there and there's enough richness to the world that we could do it."

"Whether we want to or whether it's something that we would consider doing, time will tell," said Melo, going on to say that there are already "lots of stories" the team wants to tell. Crucially though, Melo said that the game was made around the story, and Dragon Age was a story driven affair which could only work best as an RPG, allowing them to tell those stories. "I think once we've established that, then potentially we could look at other genres." Source.
In my personal opinion, although developed as a single player RPG at the core, Dragon Age's rich lore and BioWare's experience in the MMO market (The Old Republic is their biggest MMO) gives Dragon Age a possibility of being the company's next MMO title after development for The Old Republic wraps up.
In the meantime, a teaser was shipped along with Dragon Age Origins: Awakening. It seems like the date for Dragon Age 2 has been set.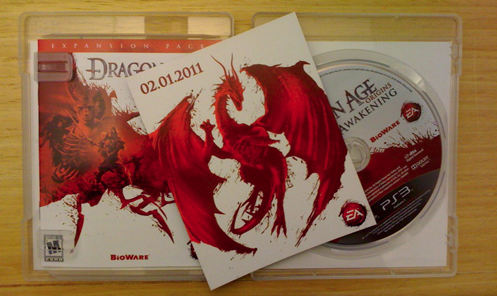 Below is the video interview with Fernando Melo, mostly on Dragon Age Origin's expansion, Awakening.