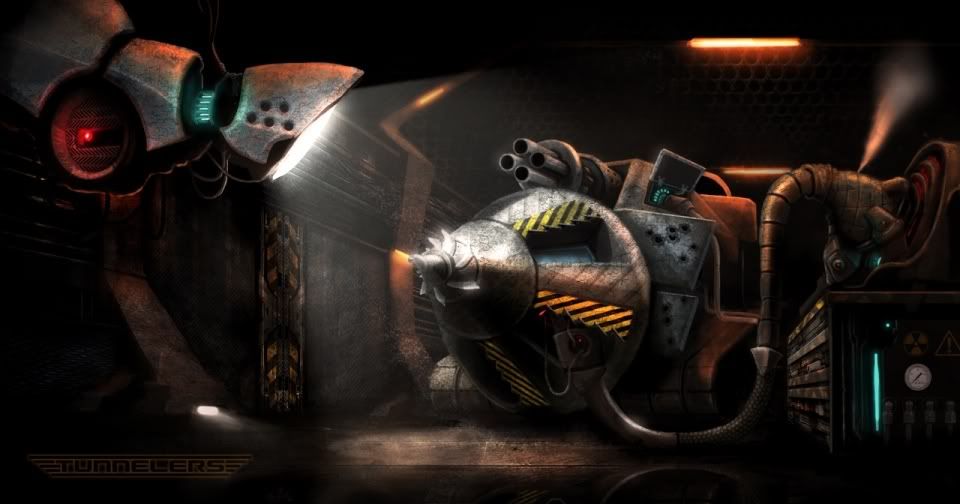 I was browsing through the Internet when I came across this interesting looking game. Since I have not heard of it before, I thought I will share it with you guys. And finally, an indie MMO which is not a clone (I hope) of popular games and not forcing people to pay a monthly fee for inferior quality stuff. Here are the details from the game's official website.
Official website – http://www.tunnelers.com/news
We are announcing free to play online action shooter game Tunnelers – coming in 2010, available for beta test sign up now.

Earth, year 2159. Carretium, the ultimate energy mineral found under the surface started the new era of prestige and power. Until we found THEM… We knew that there was something strange and unknown under the surface. Now, we know that this secret should have been buried underground forever.

The battle for survival starts. Show everybody that our reinforcement has a new hero!

Fight underground with tanks and cooperate in teams in several game modes. You can stand for three different sides, each using a unique technology, choose from different kinds of tanks and boost them with various upgrades during the game. Collect awards and achievements to raise the scoreboards.

Main game features

– multiplayer online game engine for thousands of players

– four multiplayer game modes

– 9 vehicles/tanks for each side

– 50+ awards and achievements

– teaming and cooperation gameplay

– dynamic, action controlled music soundtrack

– detailed player statistics and scoreboards

– FREE to play

The game will be launched in the 2nd quarter of 2010, but you can sign up for beta test now!

Your Tunnelers team.