In this post on Forsaken World, Perfect World Entertainment's new MMORPG, we will take a brief look at the available classes in the game. There are a total of 8 classes, with some restricted to certain races. The classes are Warrior, Protector, Mage, Priest, Dwarf Gunner, Blood Controller, Bard and Assassin. Will there be new classes added in the future? I wouldn't bet against it. If you missed out on the post about the game's races, click here.
Warrior
To become a Warrior, one must have both strong physical abilities and also be agile. As the Dwarfs are too stoutly, the Stonemen are too clumsy and the Kindred's unwillingness to look less glamorous holding a giant sword in battles, only the Human and Elf race make good Warriors. The signature look of a Warrior is his or her shiny plate armors, not forgetting their mighty looking 2 handed-swords.
Protector
Born out of the earth, the Stonemen are blessed with iron-thick skin and enormous physique, making them natural damage absorbers. Protectors' signature equipments include their choice of heavy armor and a gigantic maul. In a party, the Protector will always lead in the frontline. As long as the Protector never fall, his party members will always be safe. Other than taunting skills, Protectors also have the ability to gather rage, which is used to unleash destructive skills.
Assassin
With his amazing speed and ability to hide within darkness, Assassins provides the critical last strike without their opponents knowing what hit them. As a melee class, Assassins require adequate agility and strength are needed, hence only the Human and Kindred race can choose this class. Their weapon of choice are twin daggers, using them to wreck havoc on unknowing players from behind their backs.
Dwarf Gunner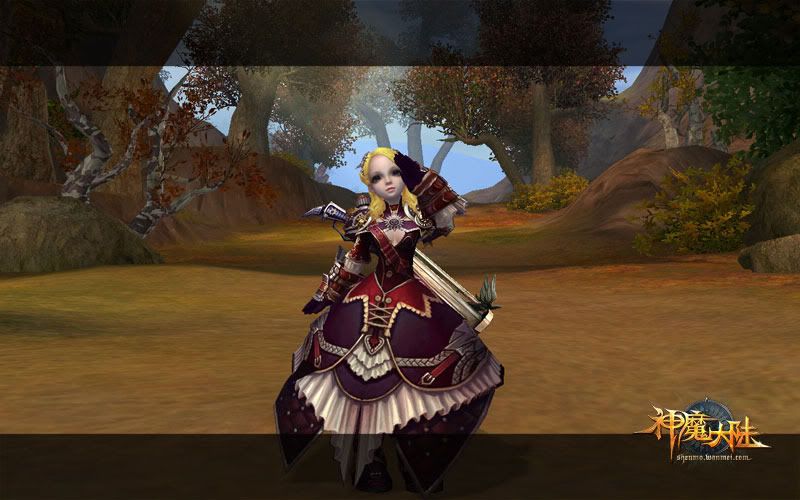 Out of the 5 races, the Dwarf and Stoneman races are the only ones unable to use magic. With their intelligence, the Dwarf race use technology and created their own class – Gunner. Being a Gunner makes up for their lack of ranged combat, with several types of bullets, including freezing ones, used to keep enemies at bay. In a group PvP, Gunners are great assets who really shines.
Mage
Magic is one of the highest order set by the creator of Grand Mundo. In order to control and use the elements of magic, one must be equally gifted and adept. Only 2 races, the Kindred, followed by Human, have the talents to become a Mage. Their magic allows them to do massive Area of Effect (AoE) damage, leaving behind a trail of destruction and chaos.
Priest
Although a magic user like the Mage, Priests' powers do not come from the elements, but rather faith, a source of power directly from the gods. The 2 races with adequate faith to become a Priest are the Human and Elf. Other from various healing spells, Preists can also deal holy damage on enemies.
Blood Controller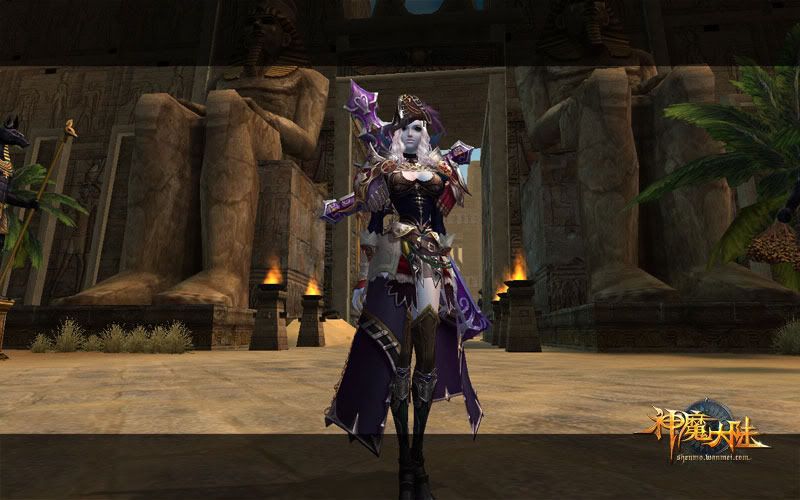 Being a unique class, only the Kindred race can become a Blood Controller. The very first of the Kindred, Howard, was a Priest before his transformation. After becoming a Kindred, he merged his once holy powers with blood, creating a whole new class, the Blood Controller. Blood Controllers do not only use magic, but they can also adapt to melee combats too.
Bard
Only the musically inclined Elf race can choose to become a Bard. With the harp as the choice of weapon, Bards deal damage through their music. Bards have an additional feature, Music Score. Bards must make use of this function to create music which will really devastate their enemies!
Forsaken World's English version is due this year, 2010. So stay tuned!
Forsaken World official website – http://fw.perfectworld.com/
Forsaken World official forums – http://fw-forum.perfectworld.com/index.php