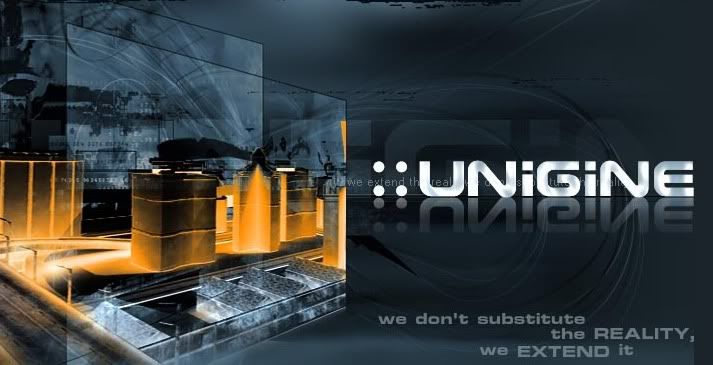 Unigine™ is a cross-platform real-time 3D engine. It stands on the cutting edge of the technology and provides the ultimate power for interactive virtual worlds (modern games and virtual reality systems). The engine contains photorealistic 3D render, powerful physics module, object-oriented scripting system with a very rich library, full-featured GUI module, sound subsystem, and a set of flexible tools. Efficient and well-architected framework supporting multi-core systems makes Unigine a highly scalable solution, on which multi-platform games of differents genres can be based.
A brief look at the user interface.


Some samples of the rendered environments / objects.
The full features list can be read here.
Some games and projects which are using Unigine can be found here.
It seems like the European developers are the major clients using this game engine, but given its looks and simplicity, it wouldn't be long before the Asian MMO companies start giving Unigine™ a thought for their projects.
Official Unigine website: http://unigine.com/