Dragonball Online finally refreshed its website, and here are the new screenshots. According to the 1st screenshot, is there a Super Saiyan mode afterall? And did I see a giant Namek? Didn't Piccolo transform into a giant during his first fight with Son Goku? Isn't that Capsule City? Ah, the fond childhood memories, lol.
For those who do not know, the game is set 250years after the original story. Further below are the 7 main features, proudly translated by me. I hope you guys enjoy the information and pressure some English F2P company to get the game~!
*click on the pictures to enlarge*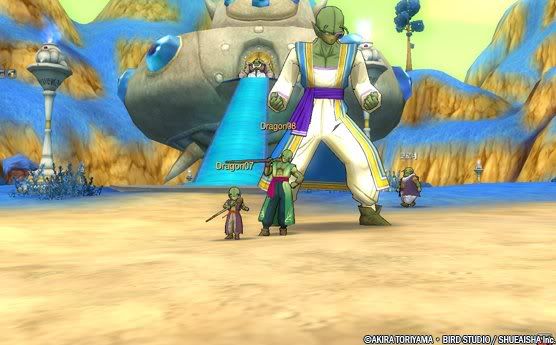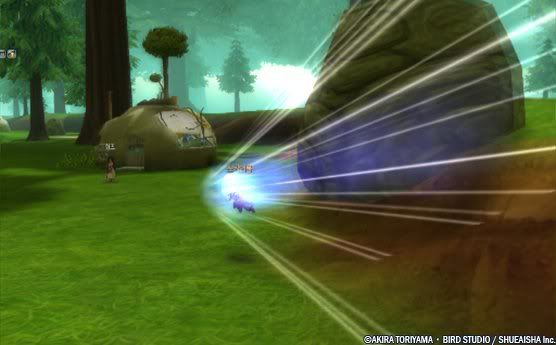 Main feature 1 – Various locations from the classic manga. These are just a few examples ~!
Main feature 2 – Indepth character customization. These are just 6 out of hundreds of different designs available. Players can also click on the "Random" button for random combinations if they are lazy. According to the creation screen, there are only 2 basic jobs, the Fighter (melee) and Mage (ranged).
Main feature 3 – Remember the power gauge headset / lens the Saiyans use ? Players can now use it to scan enemy power levels and other information too ~!
Main feature 4 – Killer moves. After a player charges up enough, they can perform killer moves such as Kamehameha and watch monsters (below) "fly" away in style ~!!!
Main feature 5 – Time travel. Travel back in time to meet classic Dragonball characters and aid them in their quests ~!
Can you tell who the player is protecting in the quest below? Winner gets a cookie~!
Main feature 6 –
Dragonball system. Collect all 7 dragonballs and will be granted with rare items from Shenrong/Shenlong~!
Main feature 7 – Extremely fast-paced Player Vs Player (PvP)
And don't forget, there is also the classic Dojo Tournament for PvP and rich rewards await the winner~!
Update: Here is the aerial killer move for each race, called HTB (no idea what it stands for).
Click the link below for more information, screenshots and view the 1st trailer:

http://mmoculture.blogspot.com/2009/08/dragonball-online-official-site-opens_23.html
Official website: http://dbo.netmarble.net/main.asp
Closed Beta registration starts from 8th September to 15th September.
Closed Beta 1 starts from 18th September to 20th September (3 days).