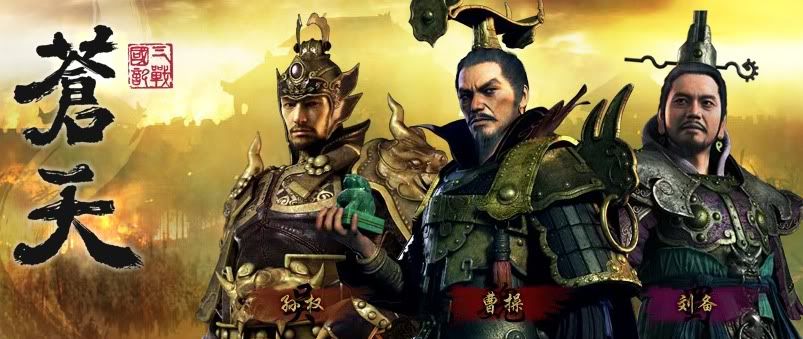 Are you a fan of Dynasty Warriors ? Are you well versed in one of the 4 great novels of China, Romance of the 3 kingdoms ? Ever thought of joining Liu Bei, Guan Yu and Zhang Fei in their quest to unite China, or joining Cao Cao as he ruthlessly seeks for ultimate conquest ?
Warriors of the 3 Kingdoms, the latest game by South East Asian MMO publisher, Asiasoft, seeks to thrill gamers all over the world within the breath-taking world of the feuding 3 kingdoms.
Official English site: http://w3k.playpark.net/

Players will opt to choose from one of the 3 kingdoms, Shu, Wei and Wu in the beginning. Classes are gender locked, and there are no mages in this game. Why ? Simply because there were no mages in the storyline 😀 ~! You can see it as a more "realistic" MMO to a certain extent.
Here are some of the features listed on the website: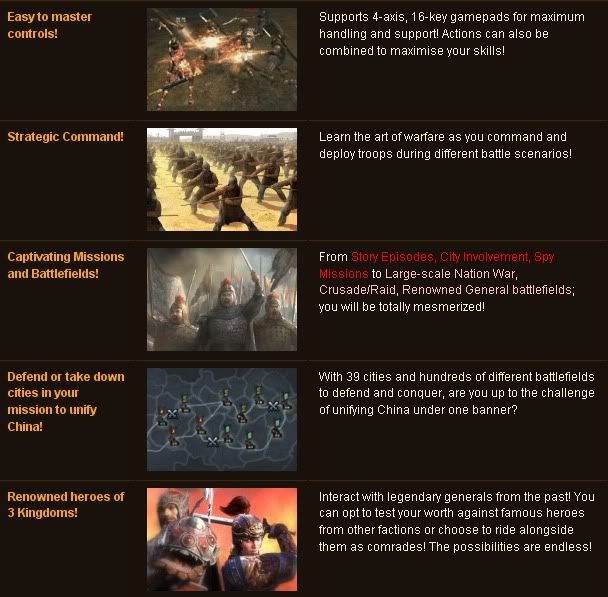 There are lots more features other than the ones mentioned above ~! Indepth crafting, complex guild system, political voting within each country and mounts are part of the whole package too ~! Think I will need to invest in a gamepad soon $$$ ~
Here are some screenshots from the China server:
Update: New screenshots.
Update: New ingame video. Part 1 of 8.
Click here for my Closed Beta impression:
http://mmoculture.blogspot.com/2009/09/w3k-closed-beta-impression.html