[new_royalslider id="4″]
Hi everyone, and welcome to my humble blog. This blog will mainly focus on MMORPGs from Asian countries like China, Taiwan and Korea. I will be updating the blog as long as there are news to be shared, so there will not be a fixed timing for news.
I hope you guys will enjoy your stay here, and most importantly, find the news interesting.
Let's start with Perfect World's 10th MMORPG, Dragon Subduing Sword Online.
Like the company's other MMORPGs, this 2D game is developed using a in-house engine, this time the Raider Graphics Engine. The game has been in development for 2years now, and its themed around the world of Asian oriental fantasy. Of the little info provided, we know that there will be 3 races, the gods, humans and demons. Not much is known at this time, with only a brief description and some actual ingame scenery screenshots available. It really looks like the company's recently released MMO, Fantasy Jade Dynasty.
Next up, is yet another Perfect World's latest MMORPG, Jade Dynasty 2.

Before anyone goes "oh no, yet another Perfect World clone" etc, let me just explain the main difference.
Every scenarios, quest rewards, storyline outcomes, will be determined by players' actions. Things like, how long players did to complete a quest, which option did you choose when interacting with NPCs and more.
Its more of a "real time" questing system now, as seen in the demo picture below, linking various outcomes amongst many possibilities.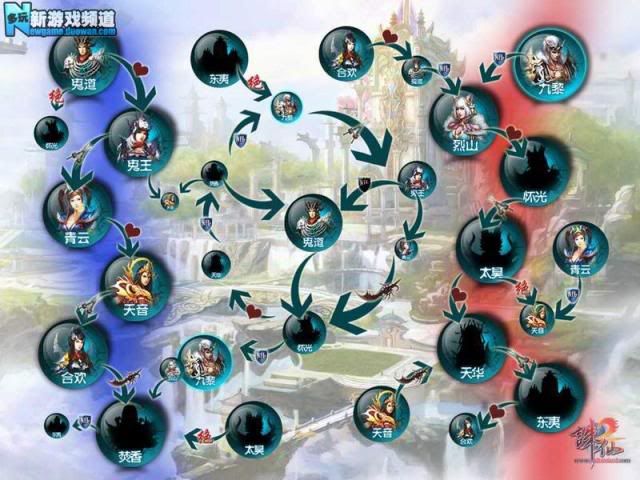 And here are the 2 races available, including their clans (classes). To the left is the Human race, while the right is the race, roughly translated, Descendants of Gods. Each race will have 6 clans (classes) to choose from.
Here are some artworks introducing some of the clans (classes). Don't you think they are really, really well done ?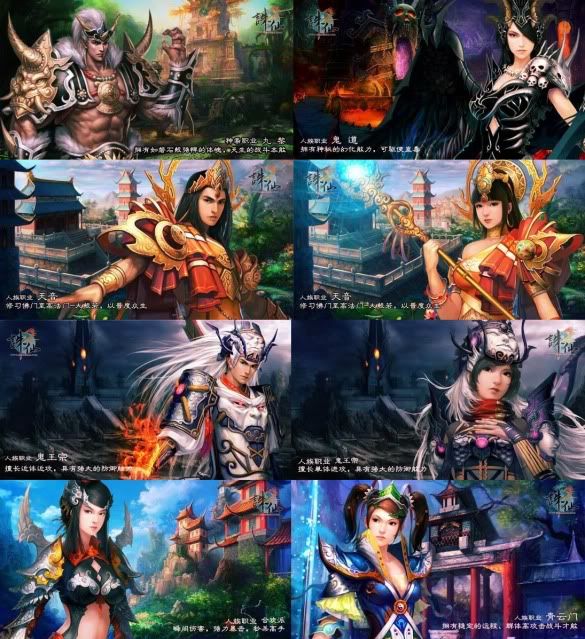 Next up, Its NCSoft's Blade & Soul.

Not a big news, just that the beta will be pushed back to 2010. Initial plan was to have the beta test near end 2009, and an official launch in 2010.
And oh, NCSoft is discussing internally if they are porting this MMO to consoles due to a rise in console gaming and various MMOs jumping over. It will be the first ever Korean developed MMORPG to hit the consoles if the discussions prove successful.
With the delay, will GuildWars 2 really see the only in 2011 ?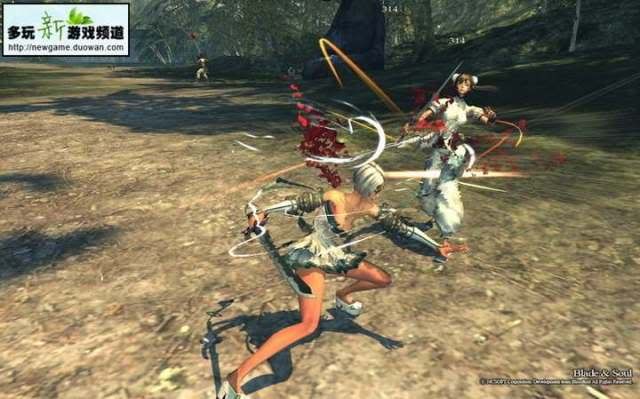 That's all for today, folks 🙂 I have a few more pieces of news and a rather unique MMO to introduce, but that will be the next time I post 😀