In this special post, we will have a sneak peek at NCsoft's Korean HQ (as a normal guest), where popular games like Lineage 2, Guild Wars and the upcoming Aion: The Tower of Eternity are developed.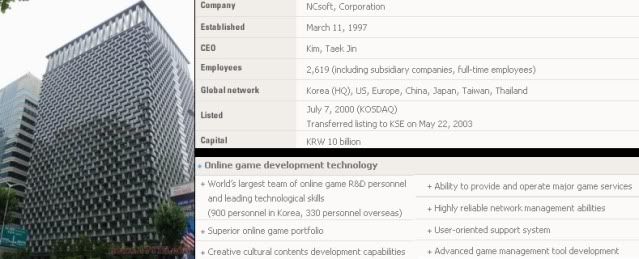 The entrance of the building (above) and the receptionist desk.
The guest waiting area and security clearance before entering the main tower. The security personnel stationed there is said to be the only staff who wears a formal wear everyday.
The balcony cafe for both guests and staff members. The picture on the right is the entrance to NCsoft's nursery. Staff can leave their kids there during working hours with trained teachers looking after them.
The No-Smoking signboard at the balcony cafe. Smoking is prohibited from 10am to 12pm as the kids from the nursery will be around there playing. The next 2 pictures are the staff gym and staff DVD return box.
The library. It has all kinds of books available for rental, not just only those related to gaming.
Another waiting area for guests, most probably for business related ones. There are also a few PC units available for guests to try out the latest NCsoft games.
The NCsoft products display gallery. There are a few figurines from the Lineage series too, along with products related to Guild Wars, City of Heroes and City of Villains.
The following pictures were add to this post on 2nd October, 2010. Enjoy!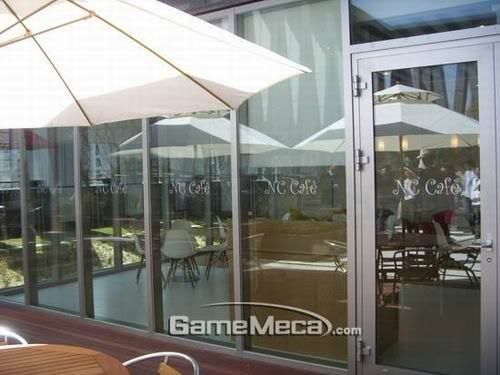 NC Cafe, need to say more?
The buffet eating area at the top of the building.
One of the many offices in the building.
A typical conference/ meeting room.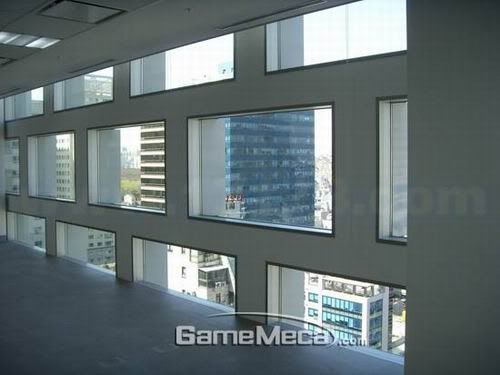 Some rather unique window design.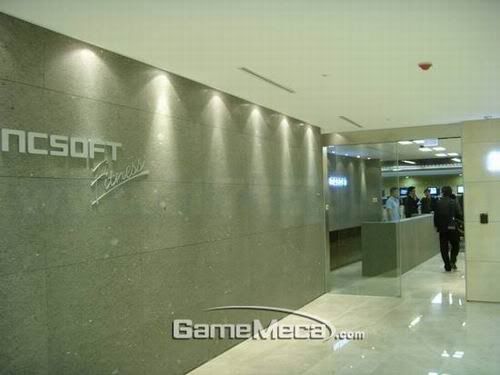 Entrance to the company gym, NCsoft Fitness.
Inside the gym.
The library.
The company childcare center, holding up to around 40 kids.
Function room located at basement 1. Used to hold press conference as well.