Well, I had an hour or so to spare, so I thought I will just try playing the Kindred race with the rather unique Vampire class. The Vampire class is distinguished by its various spells and skills to manipulate the player's own health points and of course, opponents' too. While there will be no doubt many players aiming to book the names of Twilight's characters, this race and class does not disappoint in anyway. Similar to the previous "preview", I only played till level 10 as I wanted to be more engaged in the English version. Read on!
Character creation page. Looks gay-ishly awesome with the colorful armor.
Looks like a Nazi uniform, but it's all cool. First step into the castle (starting area).
A map of the castle (starting area).
One of the tutorial quests lets you become a bat for a short while.
Couldn't get a nicer shot of the castle, but there will be a cinematic showing you the whole thing.
The courtyard right outside the castle.
Yes, that little kid beside me is actually Dracula…
Wow, the Chronicle System is already at 49%! Almost halfway there before the guild fortresses descend!
A "nice" looking cemetery…
And I am here to hunt wolves… Wolves in a cemetery?!
Found my first zombie!
A whole town engulfed in flames.
Nice looking goblin mage NPC… Goblin for the next race? Lol.
The Blood Demon mode. You get a fancy red aura with blood bats flying around. Cool!
An encampment of werewolves… Some are aggro, with a double-sword sign above their names.
A scary-looking mini boss. Party of 2 advised if you do not want to use any pots.
One of the many daily events, fishing competition! But most events are for level 20 and above.
The NPC to teleport me to…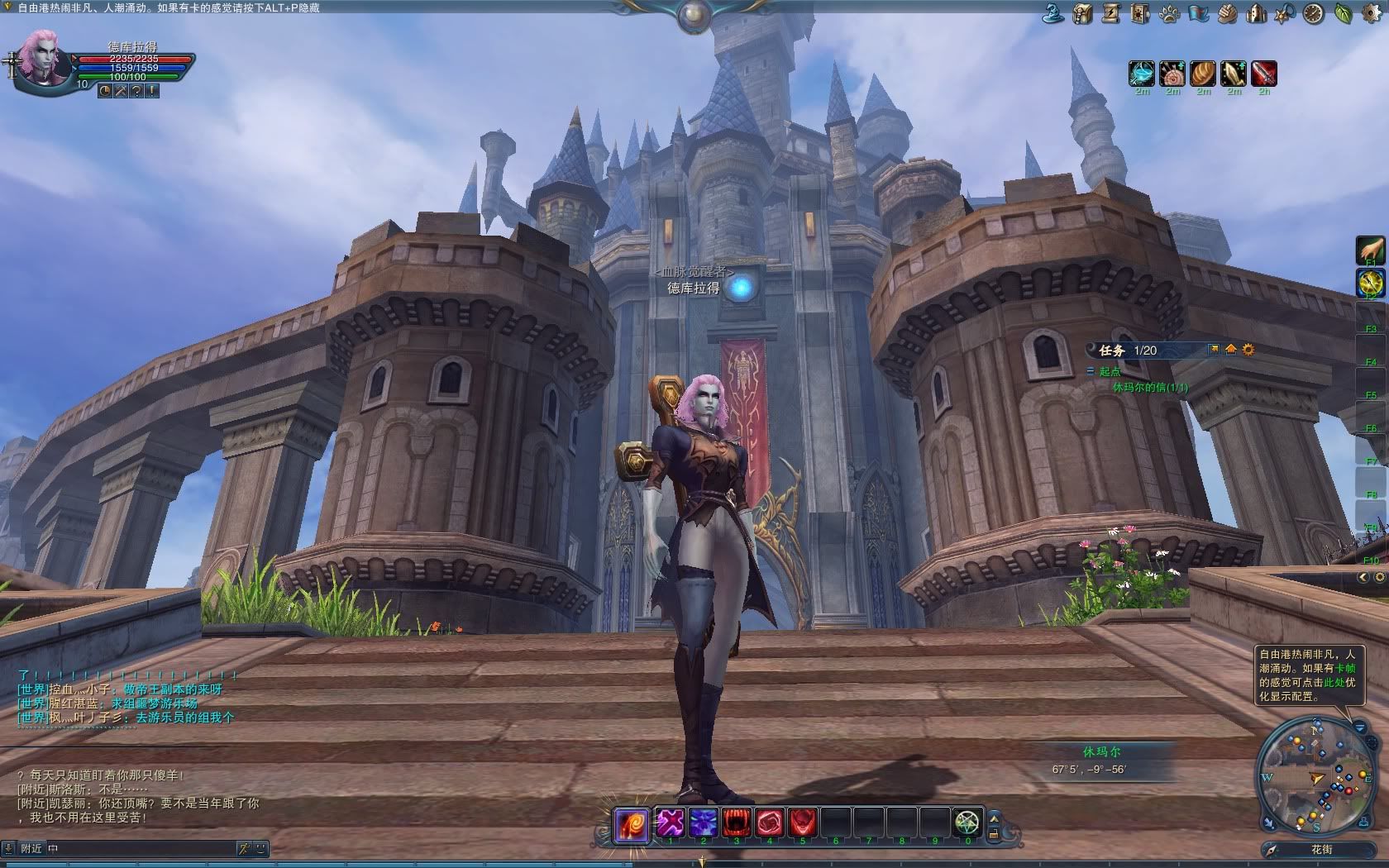 Freedom Harbor! Thanks all for going through the short journey!