According to foreign reports, the rights for upcoming MMORPG epic, ArcheAge, has been sold to China MMO giant, Tencent Games for a reported price of USD40mil. Last year, another China MMO bigwig, Shanda Games, bought the rights for Aion from NCsoft for USD50mil. ArcheAge is the maiden work from studio, XL Games. The studio is helmed by Jake Song, creator of NCsoft's classic MMORPG, Lineage. Developed using CryEngine 2 (Aion was developed using CryEngine 1), ArcheAge, the game offers players a rather wide scope of freedom.

For example, the combination of different character personalities available will result in 120 different "classes". Players will also be able to literally build their own house and even plant their own trees! Here is an excerpt with regards to the Housing System in an interview conducted by thisisgame.com :
Jake Song:
Housing system actually came from thinking of siege warfare. Since I am the one making this game, the siege warfare cannot be excluded from ArcheAge 😀
At the beginning, I pondered how to make it different from which of Lineage. And I thought 'what about collapsing the castle wall or building a own castle.' And an opinion of building a own house came out eventually.
Here's what we are thinking now. If an expedition reaches somewhere not in touched by any one else, they can own the place. After owning the place, the players can build their houses in the place, construct castle wall in order to make it a castle, and eventually collect taxes from other players who interact in the castle.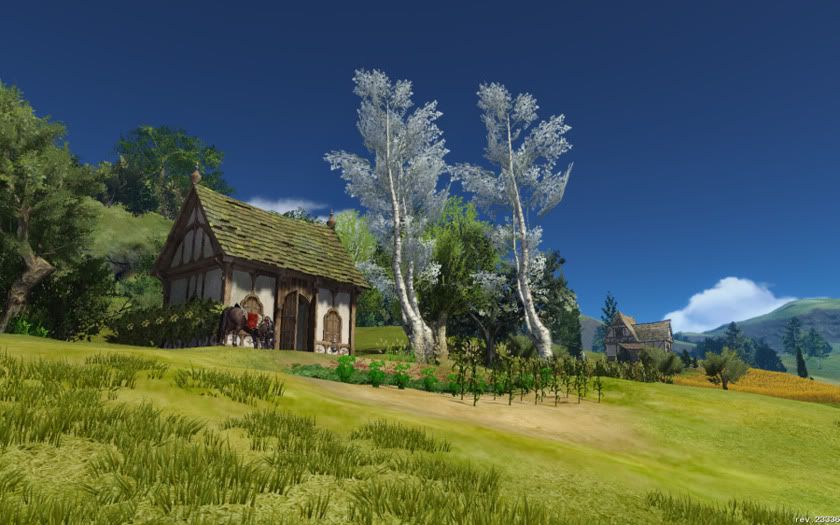 There will be many more features found in the game, I personally wonder if any English publishers are monitoring the progress of the game. ArcheAge is scheduled to hit the commercial phase in late 2011.