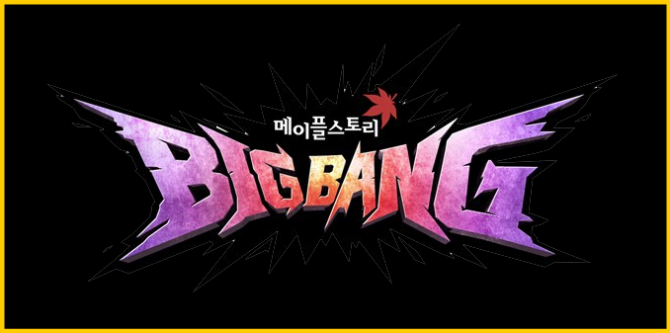 The Korean version of MapleStory, one of the most populated Free to Play MMORPGs around, will be getting a major content update soon. In fact, its supposedly the biggest content update ever for the game. After the Dual Blade character, the storyline has now shifted to a far corner of the Maple World, where a dark force is threatening the technologically advanced town of Edelstein. Workers by day, fighters by night, a group of vigilantes called The Resistance is now fighting an underground war with the hostile group, Black Wings. All information taken from Spadow's Blog.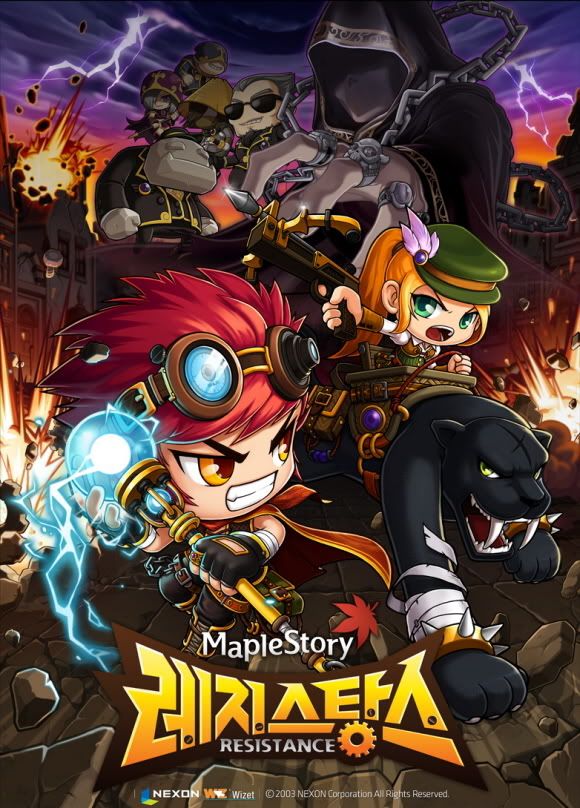 There will be 2 new classes for players to choose from, mainly the Battle Mage and Wild Hunter. The Battle Mage is actually a melee character (yes, wielding a staff) and specializes in auras. Wild Hunter actually takes the best of the other archer classes and equipped with a powerful black jaguar mount.
A new third class, supposedly the Mechanic, will be released on August 12th.

With MapleStory 2 looming, I am guessing Nexon will be supporting both games at the same time with all these content updates to the original MapleStory. For tons of indepth information, proceed to Spadow's Blog.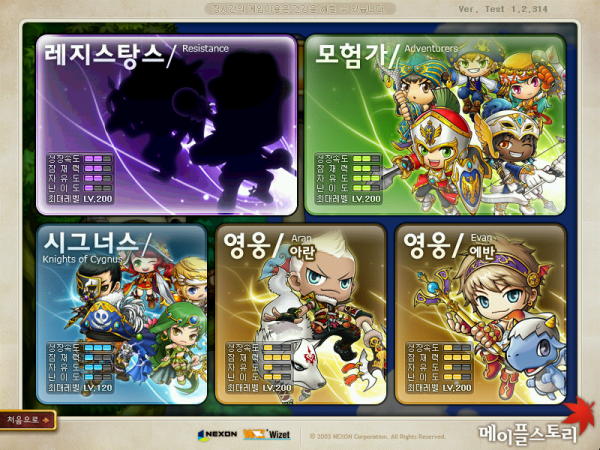 Below, we have the teaser trailer for the Big Bang Update. Looks awesome~!