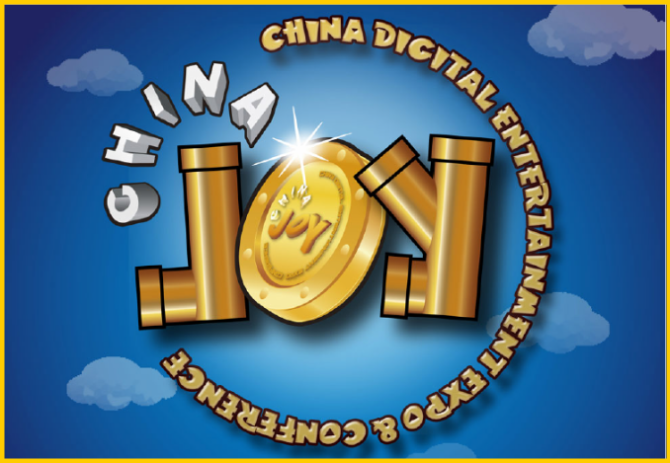 The annual ChinaJoy is finally looming upon us again! If you are not sure what this convention is about, allow me to explain. Every year, MMO developers within China will gather at this convention to showcase their titles. Invitations will be sent out to various overseas MMO publishers to attend the convention and have a look at what titles can they bring back to their countries. Overseas developers will also showcase some of their games to allow China publishers to have a closer look too. Almost all MMOs featured will be free-to-play, and its getting common in China for the developers to host their own games and also publish foreign games at the same time. This year's ChinaJoy will run from 29th July till 1st August.
So far, I have only managed to gather previews for (updated) 3 companies, but let's have a look!
First up, we have 9you, which is developing various Free-to-Play MMORPGs using the Unreal 3 engine. A preview of their games can be found here. And yes, 9you is one of the first MMO developer in the world to implement the 3D feature into all their upcoming games! Below is their stage design for ChinaJoy 2010.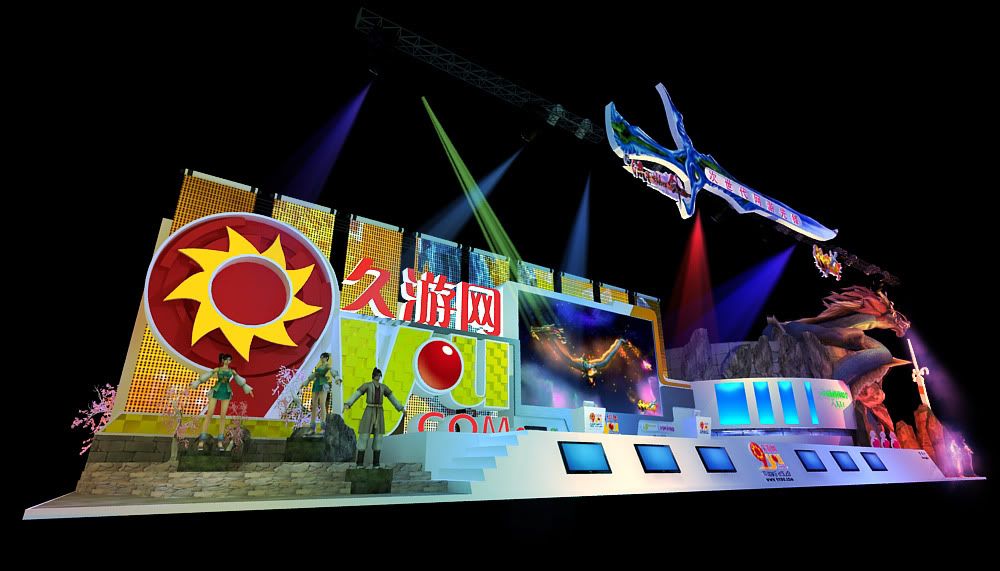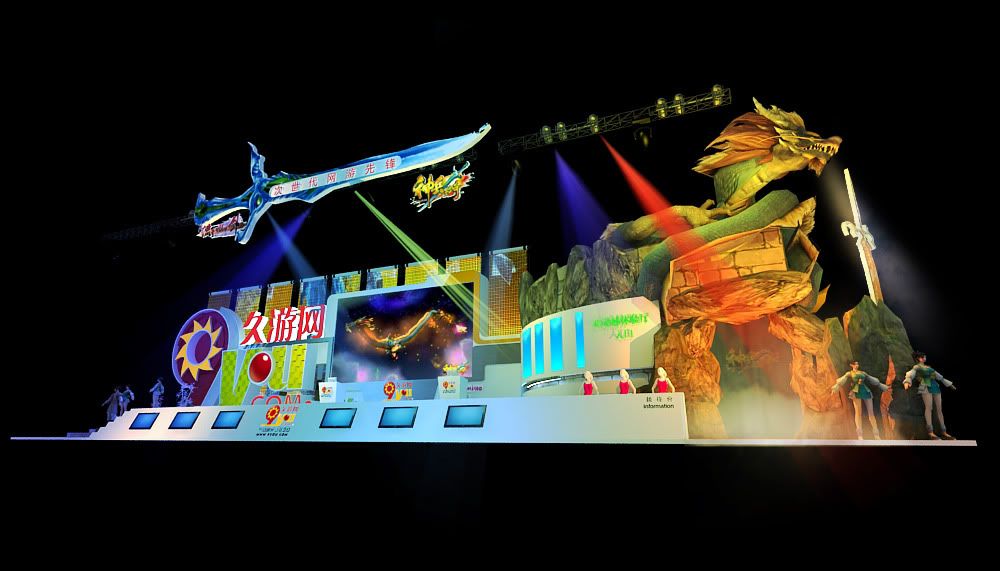 Next up will be ChangYou, which has opened its English MMO services just recently. The stage design for ChangYou will be based on a futuristic… spaceship! Looks really cool and weird at the same time~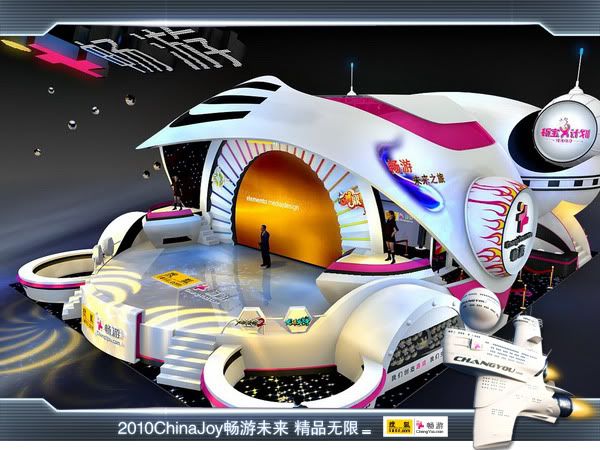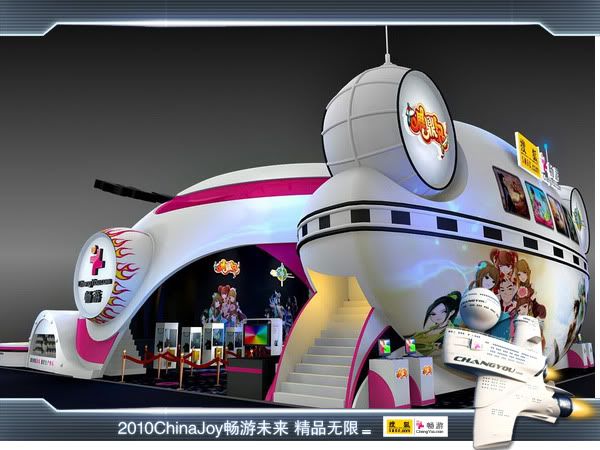 Finally, here is Perfect World, which I don't think I will have to introduce to anyone. While their stage design is rather simple, their main attraction should be… (continue below)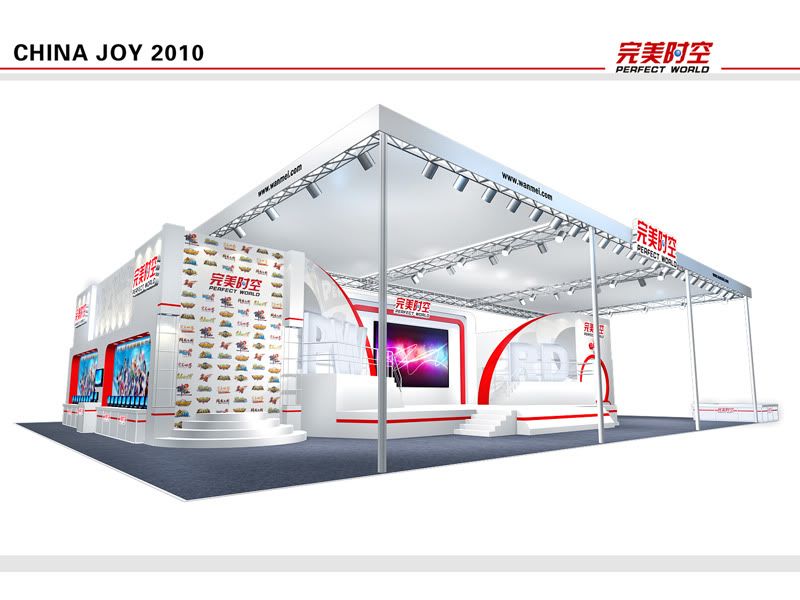 … the show girls!!! What's a gaming convention without show girls, eh? These are just 4 of the many show girls that will be promoting various MMO companies at ChinaJoy 2010.