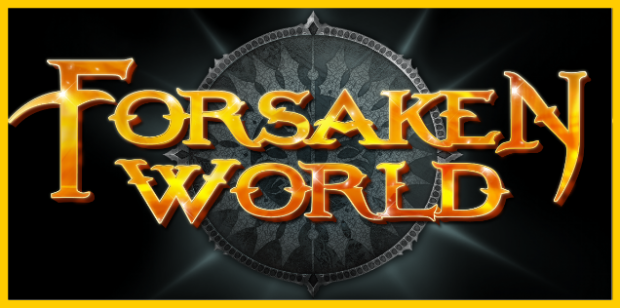 Yes, finally, the teaser website for Forsaken World International is up~! And yes again, its the English international server (unless some company buys over the rights for a certain region). Below is the link to the teaser site and the official press release from Perfect World Entertainment. For more information, features and screenshots of the game (China server, details might change in English server), click here.
PERFECT WORLD ENTERTAINMENT ANNOUNCES "FORSAKEN WORLD" COMING TO NORTH AMERICA
New Teaser Site Unveils Details of Upcoming Blockbuster MMO
March 2, 2010 – Redwood City, Calif. – Perfect World Entertainment Inc., a wholly owned US subsidiary of Perfect World Co., Ltd. (NASDAQ: PWRD), today unveiled the new teaser site for Forsaken World, confirming that this behemoth title will be coming to North America. Formerly developed under codename Project EM and previously announced in China, Forsaken World is an all new 3D fantasy MMORPG that breaks new ground by bringing together the best of eastern and western cultures.
"Forsaken World highlights our commitment to bringing the highest quality, free-to-play gaming experience to North America. We have been working with developers from around the world to create a new and exciting experience that aims/strives to appeal to players everywhere," said Yoon Im, General Manager of Perfect World Entertainment. "We are very excited to be unveiling the teaser site for Forsaken World. This is our first game designed specifically with the Western market in mind and we have high expectations for its success."
Features:
– 5 Distinct Races, each with their own in-depth narrative and history in Forsaken World – Stonemen, Elves, Dwarfs, Humans and the Kindred
– 8 Classes – Warrior, Protector, Assassin, Marksman, Mage, Priest, Vampire and Bard
– 11 Exciting Occupations to choose from including – Socialite, Adventurer, Merchant, Collector, Arcanist, Botanist, Astrologist, Armorsmith, Bladesmith, Tamer and Alchemist
– Mini games related to Forsaken World throughout the website
– The History of Forsaken World through videos, concept art, screenshots and more
For a sneak peek at Forsaken World, please visit the official website at http://FW.PerfectWorld.com
Update: The Beta registration link is also up now!
Update: The official forum is up now!