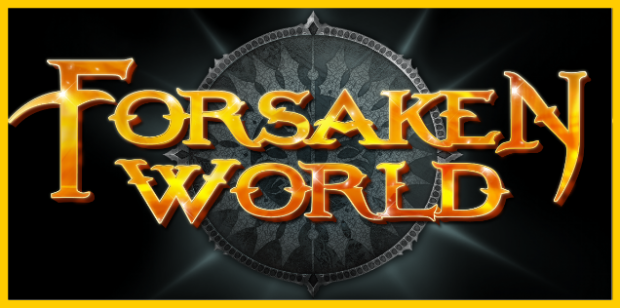 We are on to Part 6 of this feature special… No, this ain't going to be another "Final" Fantasy wannabe, it will end soon enough when the features dry out. In fact, this will most probably be the last part. In this post, I will be posting mainly updated and more indepth details on features which I had posted before. Once again, all these will most probably change after going through NA localization.
Reputation points are gained through doing specific quests. The points are used to trade for a special equipment which will allow players to activate their XP skills. XP skills are currently learned at level 1, 20 and 40. I suppose each XP skill will require a new equipment.
Update: The equipments for the first 3 XP skills will be given to players through the newbie gift packs.
Lionheart Knights – Dwarves and Humans will have to do their quests for reputation points to trade for XP skill equipment.
Greenwood Alliance – Elves and Stonemen will have to do their quests for reputation points to trade for XP skill equipment.
Bloodline's Honor – Kindred will have to do their quests for reputation points to trade for XP skill equipment.
Reputation points can also be gained via joining the various activities found at Freedom Harbor.
Achievement points can be earned via completing quests, discovering new areas, killing new monsters, entering instances, leveling up and many more. Players will be able to obtain rare items according to their overall achievement rankings.
Title System

Like most PWE games, there will be a Title System, where players can gain different titles based on what they have accomplished.
Upgrading Equipment System
Some equipments need to be identified before players can use them. These identification scrolls can be found from by killing mobs.
Soul Identification scrolls can randomly "refresh" stats on equipments which has already be identified. For example, you used a normal scroll to identify a "+100 to HP" on a sword. You aren't happy with it, so you can use a Soul Identification scroll to randomly assign get 1 or more new bonus. But of course, there might be a chance you will get "+10 to HP" too. Soul identification scrolls can be gotten from activities and the Cash Shop. First cash shop item confirmed!
Like I said previously, in order to upgrade equipments (+1, +2 etc), players will have to gather upgrade stones of various kinds and use Soul Currency. If fail, the equipments will not be downgraded or break. Better Upgrade Stones (with higher percentage of success I think) can also be bought from cash shop. Second cash shop item confirmed!
At every intervals of 3 (+3, +6, +9 and +12), weapons will gain a socket. Magic stones are used to fill these sockets. Runemaster, one of the professions, can make runes which will only fit into accessories (rings, necklaces etc). Magic Stones can be crafted by one of the profession. From the current list of professions found on the English site, I have no idea which.
There cannot be more than 1 similar kind of Magic Stone in an equipment. Magic stones can be removed using a special scroll, but the extracted stone cannot be traded. If a Magic Stone which is binded to a character is used on a non-binded equipment, the equipment will be binded after socketing.
Different Magic Stone have different levels, and some can only be socket into certain equipments (shoulder, boots etc).
Players can also bind equipments to their characters. This will add bonus stats to the equipment, but of course, you can't trade equipments which are already binded.
Guild System

Requirements – Level 20, 10 gold.
I have read that players who play casually till level 20 will only barely have around 1gold during the Chinese Preview Test. Kind of hard to earn I guess. NPC can be found at Freedom Harbor to start a guild.
For more on Guild System, move to Part 5 of the feature special.
Special Racial Skill

Each race will have 1 special racial skill of their own.
Human – Skill name will be called "Prayer". Dispels Sleep, Silent, Bind and Stun status, recovers some MP.
Dwarf – Skill name will be called "Energy". Dispels Sleep, Silent, Bind and Stun status, increases movement speed according to character level.
Elf – Skill name will be called "Natural Leech". Binds target to the ground and leeches target's mana point.
Stoneman – Skill name will be called "Earth's Fury". Long distance Stun skill, Last 3+0.5 * caster's level. Deals a fixed 100 damage.
Kindred – Skill name will be called "Way of the Vampire". Leeches target's health point according to caster's health point and inflict Silent status on target.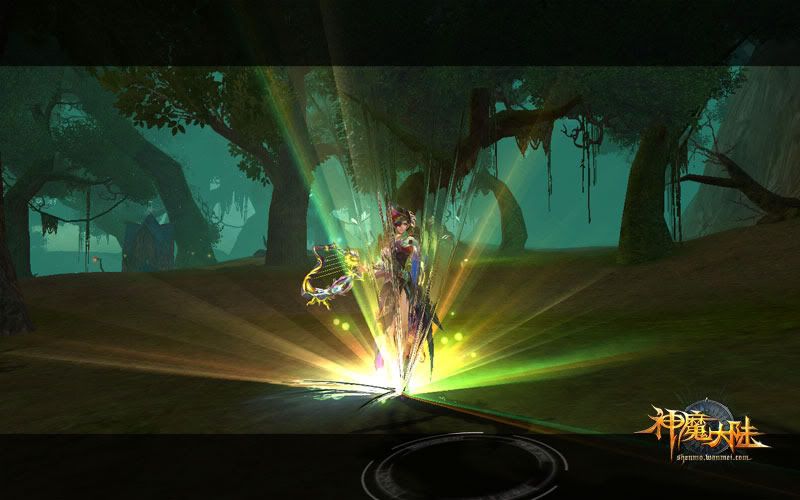 Players will get their first pet at level 10. In the beginning, the pet will take the form of a Soul Stone. Players will have to "hatch" it. Players will also get a new skill to catch other pets. When traveling, players will meet Soul Monsters, which will look translucent. Use the skill on such monsters, players will obtain their Soul Stone. Once again, players will have to "hatch" it.
How do Soul Stones hatch? Players will have to carry it around with them as there will be a "countdown". The more powerful the pet, the longer it takes to "hatch". Players can also give the Soul Stone to a NPC for him to hatch it. Even if the player is offline, the "countdown" will still go on. However, it will take a much longer time overall to "hatch" this way.
Pets have a hunger system, as long as its over 50%, the pet will function as normal. Pets will also have moods, the better mood it is in, the more helpful it will get when players are in a pinch. Different moods will also determine what skills and buffs pets will be using on themselves. There is a mood point system in place, but I guess I will not discuss too much about it.
Like most PWE games, pets will be able to merge with each other depending on similar traits and stats, hence creating a stronger pet. At the Pet Academy, players can also buy skills for their pets. Pets can also change name,. at a cost of course.
When pets reach a certain level, they will start a process call Soul Training. This process will cause the pet to clone a stronger version of itself (in Soul Stone form, original pet remains). Players will have to party up in order to access this feature. The clone will not only be a stronger version of the original, but also absorb the traits of the other pet (in the party). Each pet can only be cloned once.