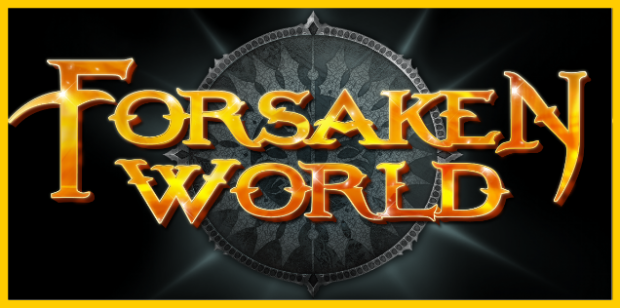 In this part 4 for the features of Forsaken World, I will touch only on a few features as most had been explained in my previous posts. I will describe briefly about the God System and some information about the rather secretive Guild System. Please note that all these features I posted are coming from the China server of Forsaken World, which might change after going under localization for the English server.
In each server, 10 players which have made the mark through completing several harsh requirements will be hailed as Gods. These God characters will have various new skills and capable of recruiting followers. The followers will in turn gain the blessing of their God, most probably several buffs. Do note that this is not a guild, its an alternative to a guild. According to reports, these Gods will also have the power to determine the flow of the game, changing the world's progress and many more. I really hope they balance this feature right.
Guild System

Not much is known, but here is some information which I know.
– There will be hundreds of Guild Bases up for grabs in each server.
– These Guild Bases will be shown on the World Map, including which guild is occupying the base.
– Guilds will be able to somehow design and upgrade their bases.
– There will be special NPCs selling exclusive items and NPCs helping guild members to run trade errands.
– Other than the special NPCs, there will be a garden for members to tend to and once again, build up their base into grand castles or mighty forts.
– Guild Vs Guild PK Wars will allow guilds to accumulate points and summon their own God.
Special Cross-servers feature

– By having a God character in the guild, the guild can lead its own server's players to war against another server. This is known as the God Wars, or Battle of the Gods to sound nicer. Or Clash of the Titans. I have no idea how many players can such a war hold, but its pretty impressive sounding even for a PvE (or carebear) player like me.
– Forsaken World will also support several other cross-servers PvP wars, including Guilds Vs Guilds, Guild Base Siege, 1 on 1 PvP and many more type of PvPs, all cross-servers. Not much details are given, but have a basic idea of what to expect. This is awesome!
Here are some screenshots of several skills being unleashed. Enjoy!