According to a report filed on 1st March 2010 by Activision Blizzard, there seem to be more than 1 Diablo game other than Diablo 3 in development. It can either be hinting that, or they are already planning a Diablo 4. A Diablo 3 expansion is more or less inevitable, but it cannot be termed as a sequel. Will the new rumored MMO be a Diablo MMO with a first person view? Yet, Blizzard has said the new MMO will be a totally new IP. We shall see.
Below is the new Male Wizard which was just revealed recently.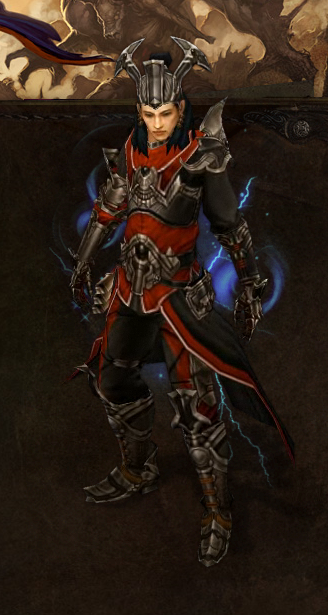 Our Blizzard business involves the development, marketing, sales and support of role playing action and strategy games. Blizzard also develops, hosts, and supports its online subscription-based games in the MMORPG category.

Blizzard is the development studio and publisher best known as the creator of World of Warcraft and the multiple award winning Diablo, StarCraft, and World of Warcraft franchises. Blizzard distributes its products and generates revenues worldwide through various means, including: subscriptions (which consist of fees from individuals playing World of Warcraft, including from sales of prepaid-cards and other value added services); retail sales of physical "boxed" products; electronic download sales of PC products; and licensing of software to third-party companies that distribute World of Warcraft in Russia, China and Taiwan.

Blizzard has released two expansion packs to World of Warcraft ; World of Warcraft: The Burning Crusade and World of Warcraft: Wrath of the Lich King . Blizzard is currently developing new games, including a new expansion pack to the World of Warcraft franchise , Cataclysm , StarCraft II: Wings of Liberty, which will be released with the new and improved Battle.net, and sequels to the Diablo franchise.
Official Diablo 3 website: http://us.blizzard.com/diablo3/?rhtml=y