Here we are at the 3rd installation of the Forsaken World features series… Ok, I was deliberately making it sound grand. For those who didn't know, the official Closed Beta for the Chinese server will begin on 25th March 2009. For those who somehow manage to get in in the end, please share an account with me~! I know its kind of illegal, but… *chuckles*. Let's cut the nonsense short and jump straight to the topic.
This feature is tied in with the Horoscope system found in Pt 2. Every hour, players will be able to "say his or her prayers", which will in turn reward players with character experience, a positive buff or even a bag containing equipments~! Lucky players who have the stars and luck on their side will also be able to claim more than 1 prize at a single try~! Of course, all these are calculated according to the horoscope and various astrological elements. Are you ready to say your prayers?
New players will not have this feature, but they can still obtain the newbie pack every 5 levels containing equipments and various useful items.
In the game, there will be equipments with a unique name, like "The Courageous Gauntlet", "The Bloodsucking Helm" and many more. All these are part of the set equipments found in Forsaken World. How do players get these equipments ? Hidden among normal mobs, there will sometimes be one with the word "Elite" before its name. Kill it for rare drops~! Even if the mob is "Elite", it will only be slightly stronger than the normal mobs, so players need not be too afraid to confront one around their own level. Elite mobs have a chance to drop equipment strengthening stones, identification tools and green/blue equipments. Furthermore, Elite mobs have a 100% chance to drop a "Exchange Stone". Collect enough of these and players will be able to trade it with the Mysterious NPC at Freedom Harbor for set equipments~!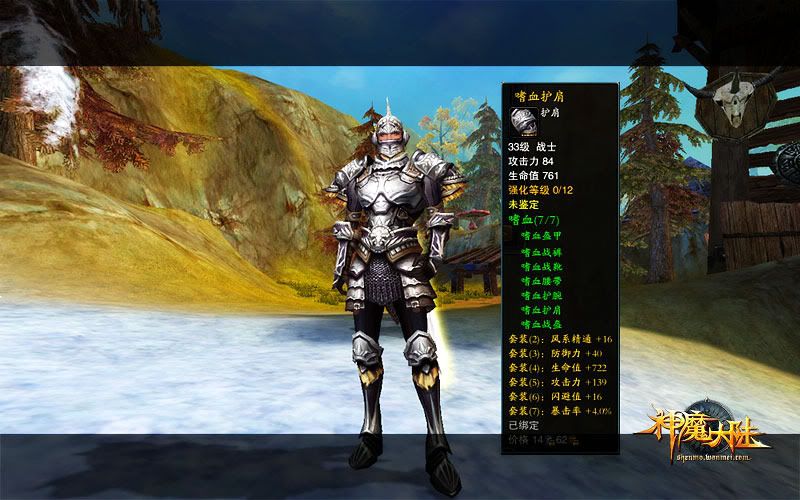 Every 10 levels, players will have a chance to trade for new set equipments with the NPC (provided players have enough Exchange Stones". Set items' names are in Gold color, collect them all and gain massive bonus stats and look glamorous at the same time~!
To summarize in case anyone got lost, Elite mobs do not drop Set Items (Gold name), but an item (Exchange Stone) which you will need to collect and exchange for Set Items with a NPC.
Trading in Forsaken World

When players open up their inventory, the items will be divided into 3 sections – Normal Items, Quest Items and Trading Items. Normal items include equipments and misc drop from mobs and instances; Quest Items, as the name suggests, are usually non-tradeable items related to quests; Trading Items, once again like the name suggests, are items which players can trade with each other and earn.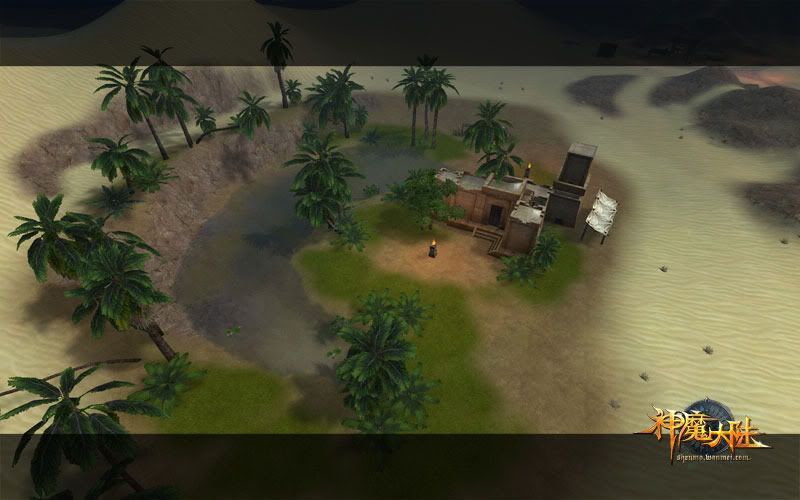 The trading system in Grand Mundo, the planet featured in Forsaken World, is being controlled by various trade organizations, each using a different currency. "Mo Qiu Li" (I have no idea how to translate this name) is one of the biggest trade organizations in the game, so when players are trading in areas under this organization, they will have to have enough "Mo Qiu Li" currency.
While players need not choose the sub-class, Merchant, in order to trade items, choosing this sub-class will give players an edge over others in terms of efficiency and monetary gains (sell for more, buy for less). Different areas ruled by different trade organizations offer a large variety of items for trade, and items available also depends on the trading post's location. For example, expect tons of seafood on sale for a trading post right beside the sea! If players have leftover currency from the various trade organizations, they can trade them for normal ingame gold. Refer to Pt 2 for more on the ingame currency system.
There will be many open areas throughout the world of Grand Mundo for players to set up stalls and sell their wares, not just only in the big cities. Some areas beside the main roads will also be open for players to set up their stalls! Are you ready to become the richest player in Forsaken World ?
Deeper look into Refining of Equipments
This is an add-on to the feature listed in Pt 2. Refining stones (or upgrade, enchancement stones) can be gotten from mob drops, boss drops, instances, activities and quests. There are 2 different grades, one is the "shattered" version while the other is the "fine" version. Of course, even if equipments in Forsaken World do not break after failing to gain a refine level, the "fine" version of the stone will have a higher chance to succeed. An interesting quest in which players can gain refine stones is the one named "Run Lola Run". You will have to challenge an NPC to an actual race to win stones!