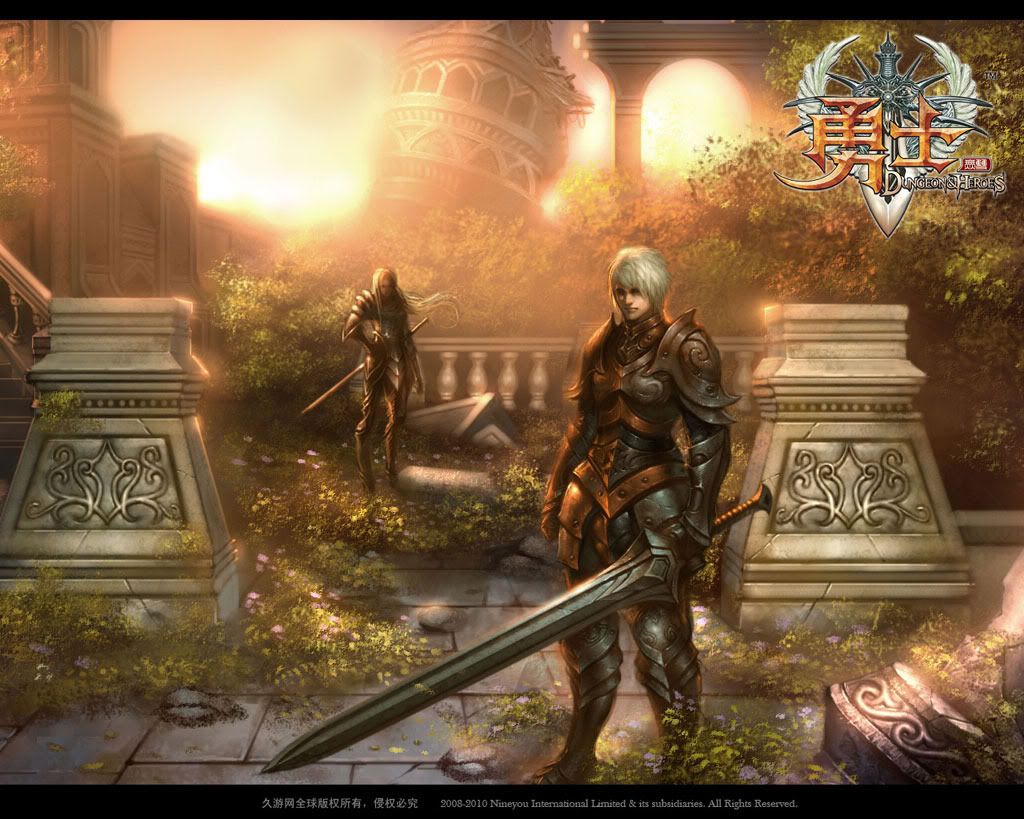 After the recent flurry of DOTA-like MMOs, now its the age of side-scrollers, particularly in 3D graphics. Dungeon Heroes is the latest in this genre, developed by China studio, 9you. While this game bears a very striking resemblance with Mgame's Valiant, it seems to have no new features to boast of after a quick scan. No doubt disappointing, but it is still a treat for China gamers as Valiant might take some time to hit the country.
Basically, the game has a setting in a chaotic world, where swords and magic often clashed. Players assume the role of mercenaries, accepting various job offers (quests) for a living. However, its every mercenaries' dream to step foot in the legendary Kingdom of Dragons, where records have shown only 1 man had ever done so.
There will be 3 basic jobs, Mage, Martial Artist and Swordsman, with each branching out into a further 3 advanced classes. The playing mode will be rather similar to Dungeon Fighter, with players needing to enter various instances for better rewards and completing quests. The game will go into its 2nd Closed Beta on January 20th.