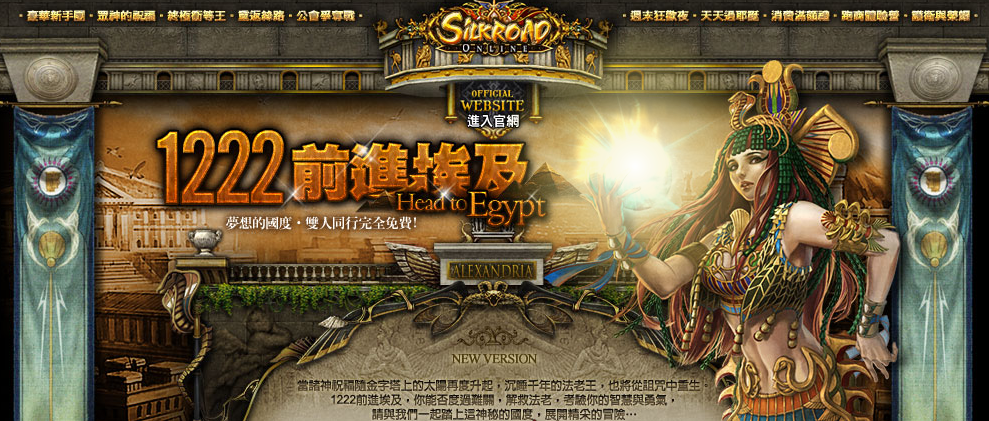 Sorry to burst your bubble, but this is for the Taiwan server of Silkroad Online, not the global server. Yes, the Taiwanese server has added a brand new country/ kingdom into the game, the ancient Egypt. The official expansion name is Silkroad Online – Heroes of Alexandria. Other than a new town, there will also be several other maps and dungeons. But no, there will not be any new race. Here's a sample of the new maps available.

So basically there's a new town called Alexandria City and 2 PVE maps, all filled with level 100 to 110 monsters. The new instances are called Tomb of the Pharaoh, located at King's Valley map and Holy Sanctum, located at Scorching Desert map.
Tomb of the Pharaoh – Opens 2 times a day for 2hours
Holy Sanctum – 5 rooms of mobs, every room limited to 2 times entry per day, 90minutes limit
Here's a map for Tomb of the Pharaoh. It also requires players to be a minimum level of 100, and a full 8 man party. There will be a boss in each of the 6 main rooms.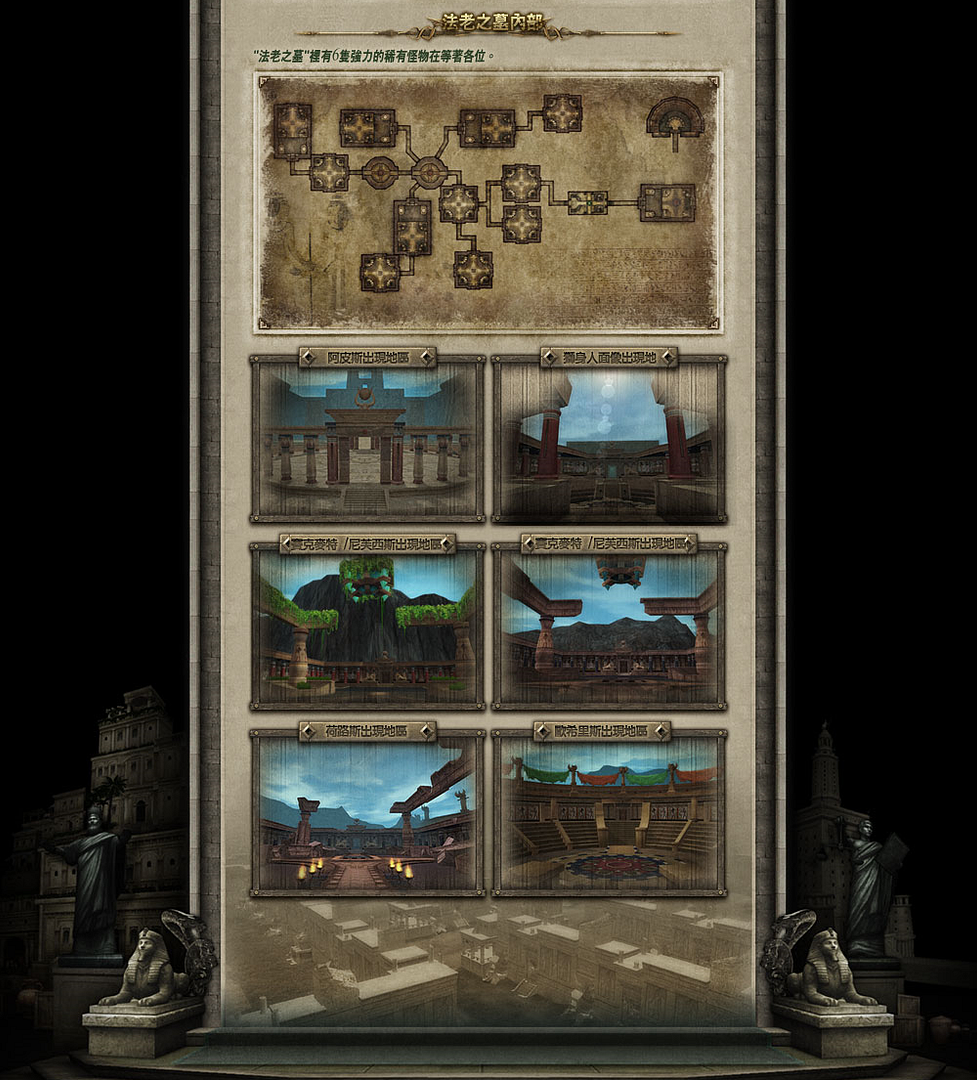 Here's the new 11th degree set armor and weapons, dropped by the new bosses of course.
From this set on, both Chinese and Europeans will wear the same design armors.

There will be new mobs, new user interface (UI), new guild system and many more other twitches. So, players on the global English servers can look forward to this big update. Here's a introduction trailer to the expansion.