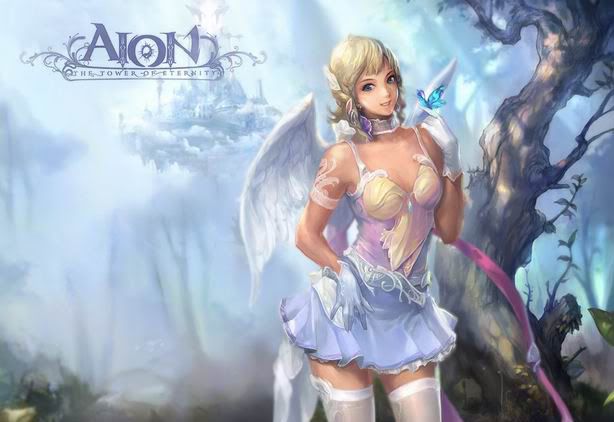 Prior to G★2009 's opening 2 days from now, NCsoft has taken a lead by holding a press conference for their games. First up is their 2009 blockbuster MMORPG, Aion: The Tower of Eternity. NCsoft has announced that in the upcoming updates, several new features will be added, including:
1. Player housing system
2. Brand new underwater city/maps
3. Player mount system (the flying fishes seen in the skies can be used as transportation too)
4. Some existing locations will be given a cosmetic makeover
5. New class (see below)
6. More detailed environmental changes, like the 4 seasons
The spokesperson also promised several new features to be updated as more updates are developed, with their vision for the game being set as "Never Ending Challenge".
For the new class, NCsoft did not directly comment when asked, but from the video seen below (6:17), it seems there might be a new class who uses martial arts, like fists. Stay tuned as NCsoft prepares to reveal even more when G★2009 starts.
Personally, I think the updates for the English server will not be long after the Korean server gets them. Just reflect back on how fast NCsoft got the game to English shores after the Korean launch, its around 9 months ? With the updates coming in patch by patch, it can be only a matter of 3months or so.