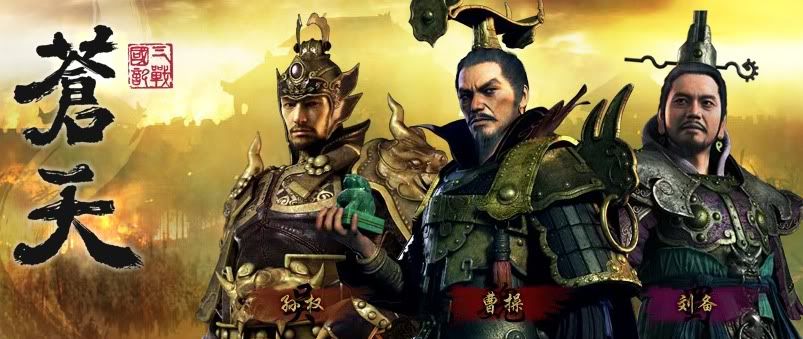 Well, I finally got my DVD client for the upcoming action MMORPG, Warriors of the 3 Kingdoms Online. Asiasoft, the publisher, will be hosting both the Chinese and English version, and the Chinese version will go Closed Beta first on 9th September (GMT +8). I really hope its not compulsory to use a gamepad… Well here are some screenshots to the prelude, and hope everything will go well on the 9th 😀 If anyone wants to join me, please inform me.
The game installation screen.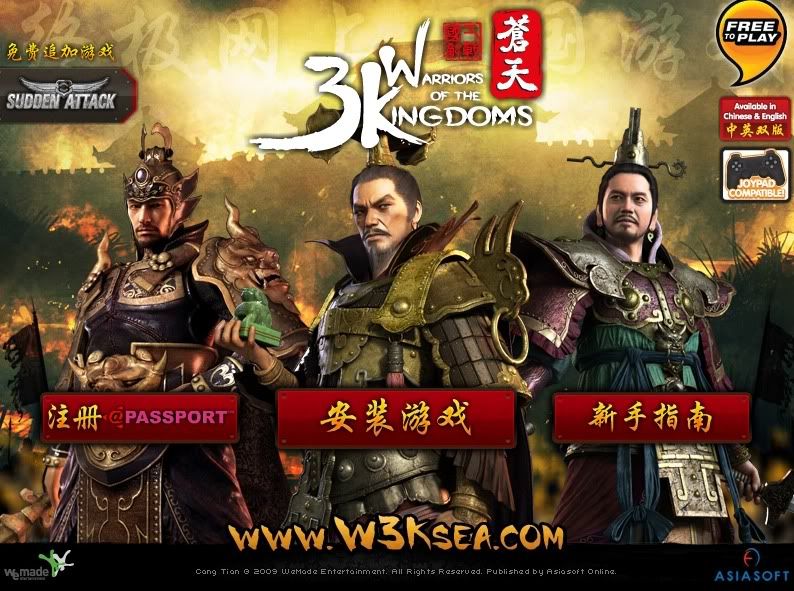 Installing the game…
Game launcher and updating…
The basic key configuration selection screen. Its an option available at the launcher. It actually lets you choose what type of keyboard you are using, a normal one, a detachable/configurable one or a micro size one.
The next option lets you choose the attacking keys template. There are 3 choices to choose from (everything is roughly translated):
Option 1: Combination attack – K button, Attack – L button, Stance – ; button
Option 2: Combination attack – Delete button, Attack – End button, Stance – PageDown button
Option 3: Combination attack – Del button, Attack – 0 button, Stance – PgDn button
The combination attack basically means you will set together a few skills ingame, and one button will unleash all the chosen skills continuously. Stance will be affected by the choice of weapon, there is a berserker stance from what I read. I will do a more detailed Closed Beta review after trying the game.
Here's how a gamepad will work.

Here is the gorgeous login screen.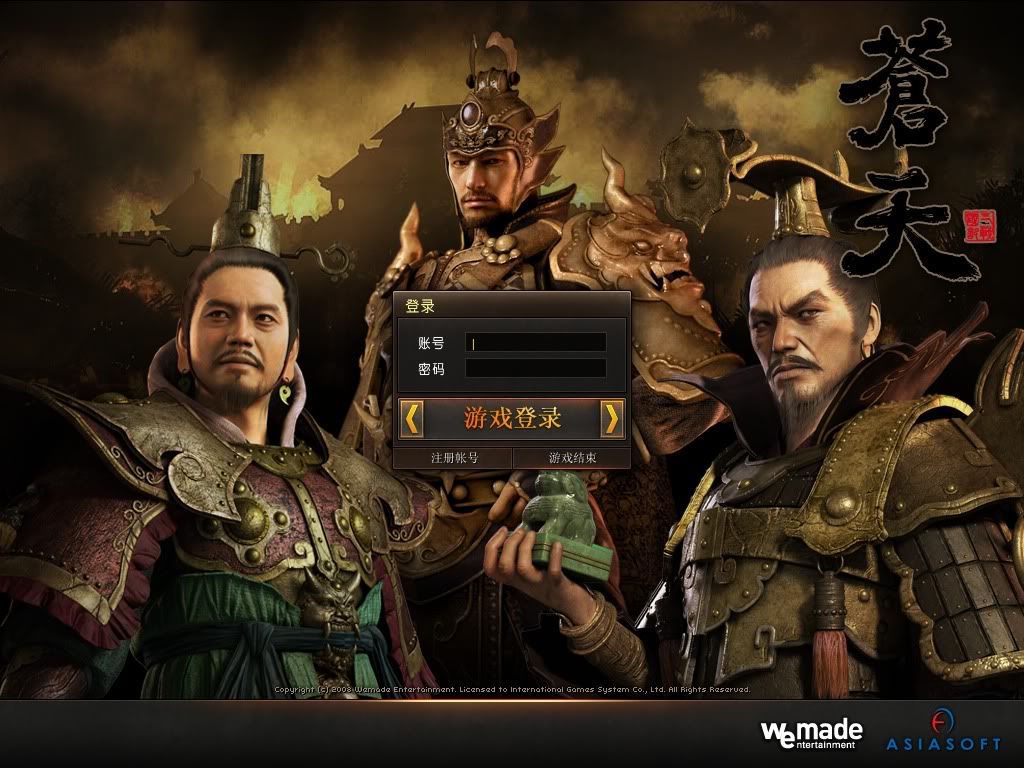 For more information about the game, please visit:
http://mmoculture.blogspot.com/2009/08/warriors-of-3-kingdoms_08.html