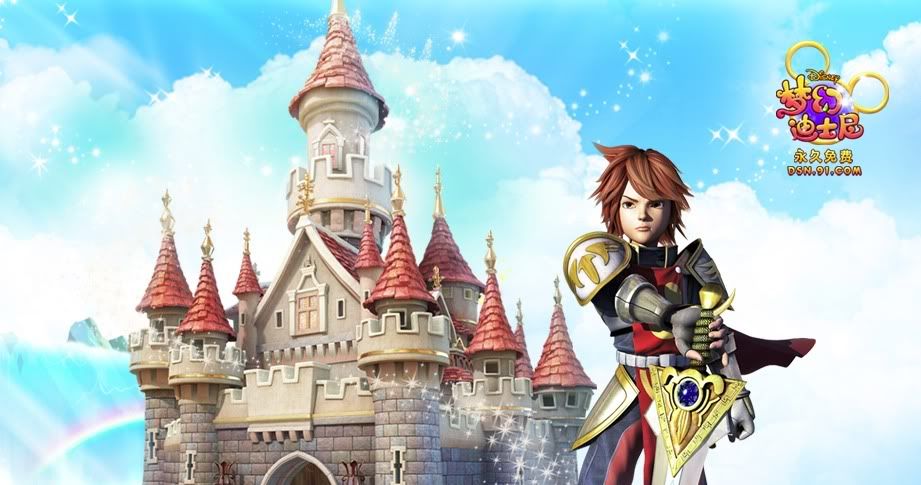 This is the closest you can get to a Kingdom Hearts MMORPG. This is Fantasy Disney Online, a turn-based MMORPG currently in Open Beta phase in China. The game doesn't really look spectacular in anyway, but how many MMO players have not watched any Disney shows before 😀 ? Will any company bring this over to English shores ? I don't think so, but only time will tell.
There are 3 races in the game, Humans, Fairies and the Blood Clan.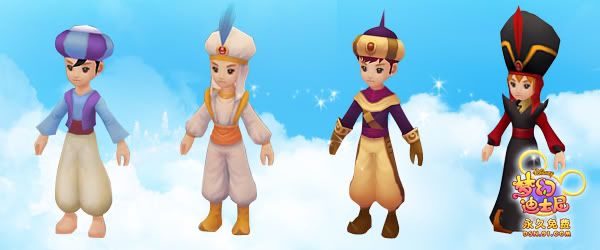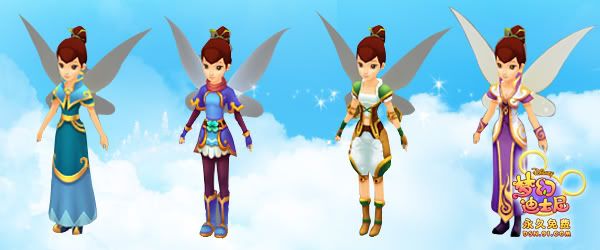 There are 6 classes available, with each race has 2 unique classes.
Humans: Noble Knight (tanker), Holy Maiden (healer)
Fairies: Dark Fairy (mage), Fairy Sharpshooter (archer)
Blood Clan: Blood Shadow Dancer (HP leecher), Blood Shadow Lord ( dark mage)
So, what are the Disney worlds players can adventure in ? Currently, only 5 worlds are open with 1 beginner's town, Jade City.
1. Jade City
2. Snow White's world
3. Sleeping Beauty's world
4. Little Mermaid's world
5. Aladdin's world
6. Winnie the Pooh's world
And of course, these are the few main NPCs you will encounter, with the last 3 as the big bosses.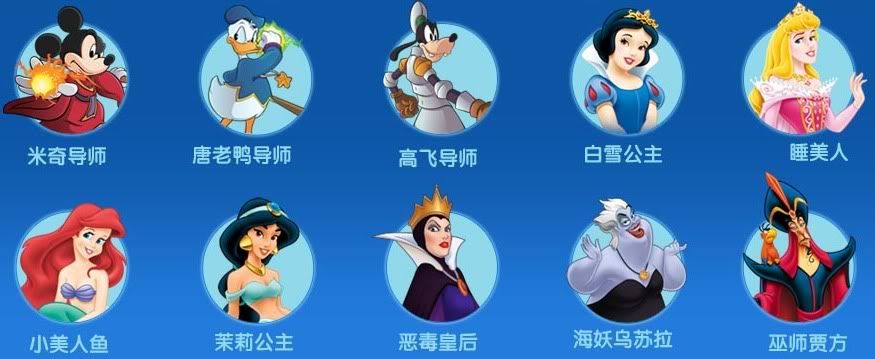 There are many partners you can actually recruit into you team, and they can be seen from the various screenshots below. And yes, there is PvP 😀
Here are some random screenshots from the game.
Here's a short video about the battles in this game. Please do ignore the rather unpleasant music, lol.