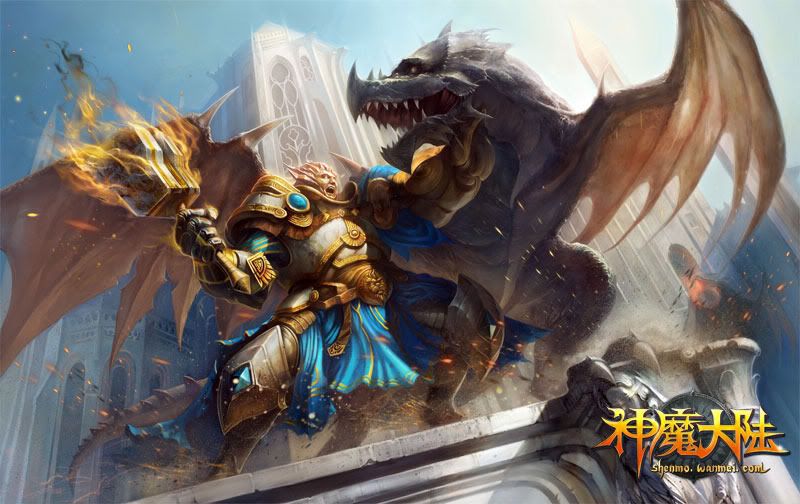 Well, Forsaken World (CN) went into its Public Open Beta mode this afternoon (GMT+8) and I was unable to play in the office due to some technical error. I was forced to endure the whole day trying to fix the client and finally gave up when it was time to knock-off. After getting home, and luckily, I was able to play for a short while. I only leveled till 10, as the English Closed Beta is coming in less than a week and I do not want to spoil anything. So how was the game for the first 10 levels? Let's find out.
The character creation screen, and I chose am Elven Bard.
The customization is awesome for a F2P (screw Aion), a signature of all PW games.
Anti-bot system after creating the character. If memory serves me right, this is the first time I am experiencing this so early into a game.
What, another anti-bot system at character selection screen? Woah, overkill!
Just take a look at the first sight after I log into the game… Awesome graphics!
My first quest. Simply click on the green words and you will auto-track to the allocated NPC/spot/monster. 
Random screenshot, admiring the exquisite design of the various buildings.
As you can see at the top of this screenshot, there is this 8% figure. This is what I mentioned as the Chronicle System, and the world (or server) setting swill change once it hits 100% everytime. The first time it hits 100%, from what I know, the guild fortresses will descend upon the continent and guilds can start to fight and sought control over them. The big round button at the top-middle area will be the Blessing System, players can click on it every 15minutes and receive a random item. For more information on this, go check out my older posts 😀
The very first mob elves get to kill. At first look, I thought they will be higher than level 1!
The 2nd monsters elves will get to kill. Looks like the level 1 trees are dropping their "hair"…
I will have to explain this screenshot in detail. The green thing being auto-absorbed by my character is actually the Soul Currency. To the lower left, the letters "C" and "D" are triggered by my normal spells. Once I gather 2 "C"s and 1 "D", the musical bar above will light up (its a skill) automatically and cast a 20sec attack boost buff on me. The letters will be consumed and I can do it again. The letters will disappear if you do not use them in… I think it was 10 seconds. The aura you see around my character will be the attack buff's graphical effect.
A unicorn NPC named Angela… I half expected to see Spongebob Squarepants next.
Actual swimming actions. No, you won't deduct HP if you stay in the water too long. At the back, a fearsome Hydra… But it is not as fearsome as it looks.
Underwater… there are quests which require players to dive into the depths of lakes, rivers etc!
Moving to a new war-torn area, riding on the griffin you see. It's just cinematic for the "flying" part though.
A Stoneman NPC! Looks really detailed in his armor design.
Testing out the all-powerful XP skill.
If you look at the back, there are always spawning centaurs rushing to break the line of defense guarded by elf NPCs. Epic battlefield scenario!
One of the paper-defense mini-boss. For questing only
Funny (but cool) looking Stoneman player. Son Goku ftw?
The next quest demands me to drop down this god-forsaken deep ravine…
And get a dinner date with this dragon. But really, this dragon is for a quest and quite easy to kill. Suggested party of 2 if you do not want to use more than 1 pot. And by the way, only the cash shop pots (you get 1 from starter pack) is instant heal. For the ingame "food", players will have to be out of combat mode and will sit down to heal after eating them.
And here I am, shipped to Freedom Harbor upon finishing the quests on the starter island!
Some other player's pet… So cute!
For those of you who made it into the first Closed Beta phase of the English server, see you there!