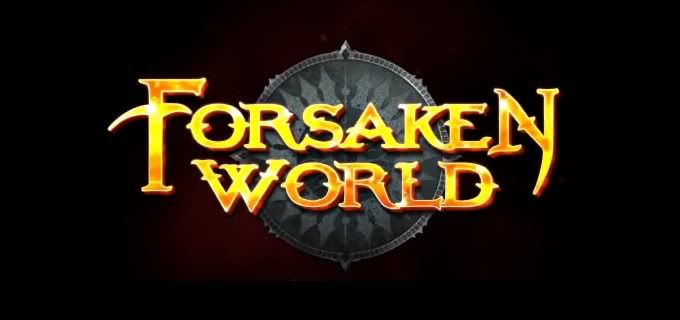 The very first Closed Beta phase for Perfect World Entertainment's Forsaken World will be starting on 27th October, which is next month. I will not be translating any more skills or talents as the English release is very near to the Chinese server's, so I will only be posting small pieces of information grabbed from the official Chinese website. In this post, we will have a deeper look at the game's mount system.
Update: At level 20, players will get a quest to obtain a level 20 mount. This mount will only last for 5 days. And to add on, a level 30 cash shop mount will have the speed of a level 50 mount.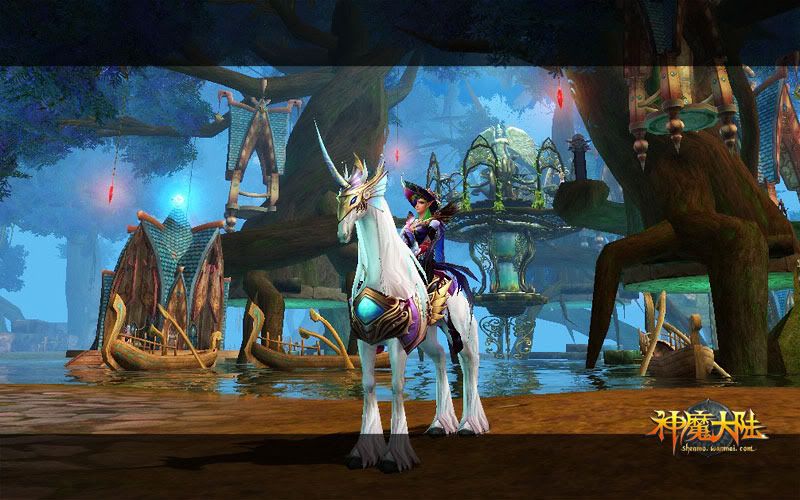 Racial Mount – Unicorn
There are 3 categories of mounts, first being the racial mounts, followed by the guild mounts and finally, the cash shop mounts. For the racial mounts, you will just have to accumulate enough fame points by doing quests and trading for one at an allocated NPC. For guild mounts, the same rule applies, you will have to reach a certain number of guild points before purchasing it from a NPC located at your guild's floating base. In the near future, there will be a 4th category of mounts, where players can trade for them using achievement points.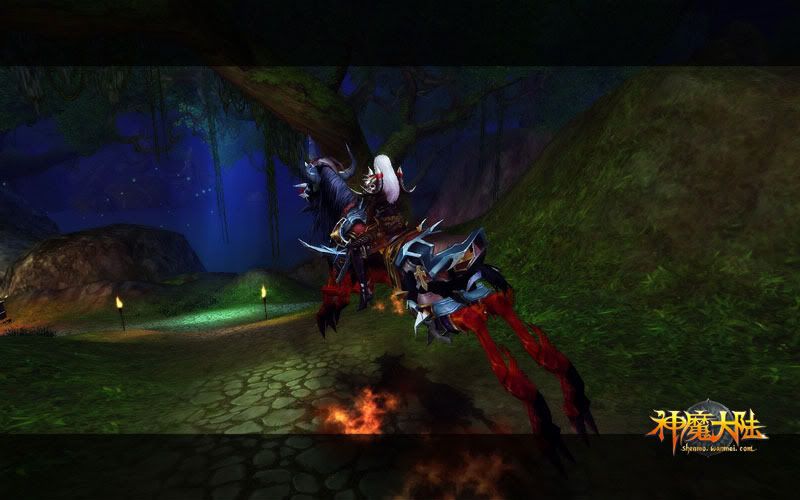 Racial Mount – Soul Devourer
How do players gain racial fame points? Other than completing racial quests, players may complete 10 special quests on a daily basis from the main town (Harbor of Freedom) and obtain badges. These badges will provide players with racial fame points. Other than the requirements above, players will also have the required amount of currency to purchase these mounts. One easy way will be to complete the Nightmare Circus instance (the one with no mobs) or simply complete quests.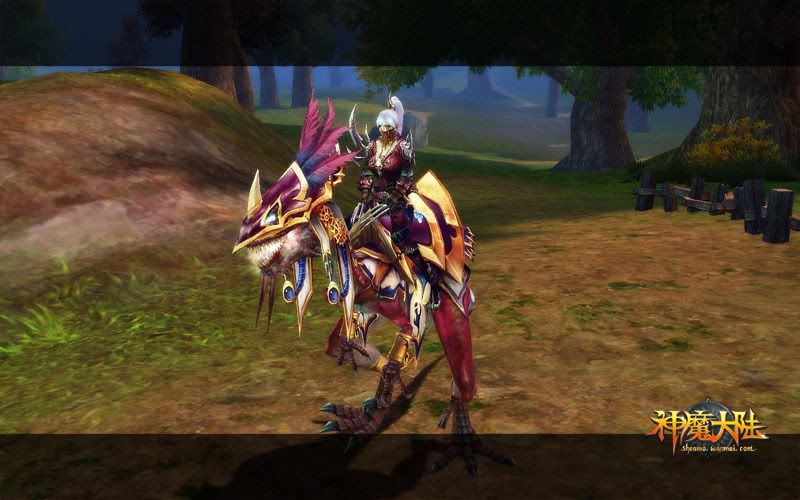 Guild Mount – Star Fang Dragon
Currently, mounts are available at level 30 and 50. The level 30 mounts will increase movement speed by 30% (listed as 5.4 meters per second on a fansite), while the level 50 ones will increase movement speed by 50% (listed as 6  meters per second on a fansite). Some terrains will require players to cross using mounts!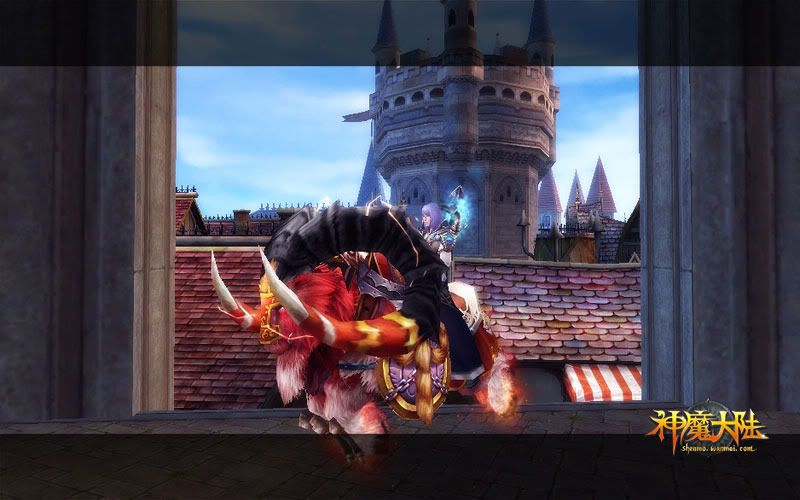 Cash Shop Mount – Abyss Assault Ram