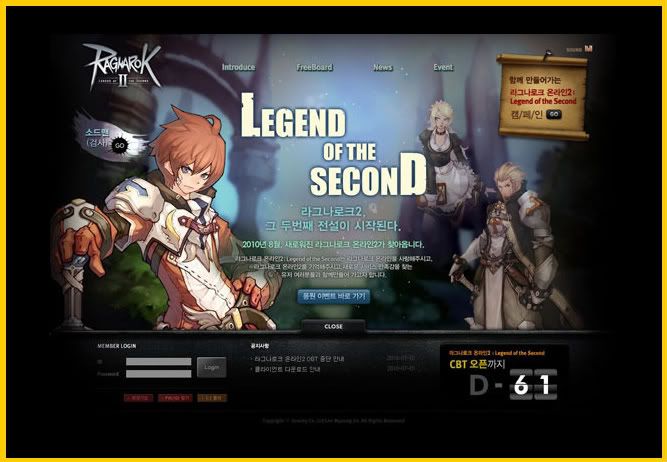 Ragnarok Online 2: Legend of the Second will be going into its first beta phase next month (August), and if you have not heard, the game has undergone much re-development after flopping in various Asian markets at is first attempt. "Legend of the Second" is used this time round to signify the game's second rebirth. Think Ragnarok Online 1 in full 3D glory (yes, including the original features like the beloved card system) with more enhancements. There will be 5 starting classes for players to choose from, mainly the Swordsman, Mage, Priest, Thief and Archer.
Just earlier today, Gravity teased on the website with regards to 4 different life professions players can choose from. Let's take a look.
Blacksmith
The doctor will be able to produce various healing items for use; the blacksmith will be able to forge various weapons; the cook will be able to whip up a delicious meal of items which will buff players up and the tailor will be able to create specular clothing for all. More information to come as the beta date draws closer for Ragnarok 2.