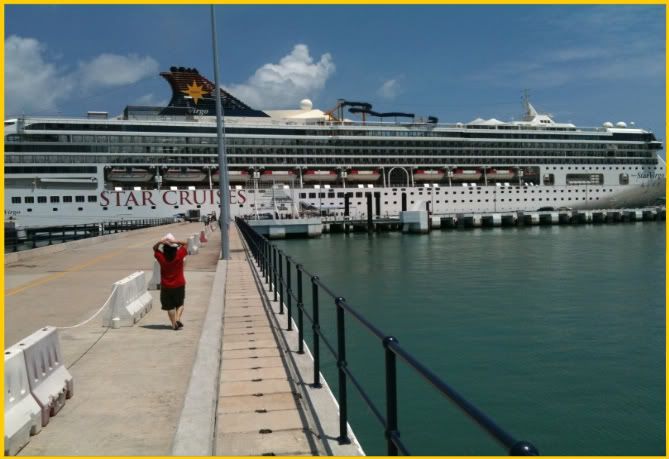 Hello folks, I am back from my short cruise trip~! I got burnt into a bright red tomato due to the scorching tropical sun (skin is still tingling with pain as I type this), but I have to admit its all worth it! Before I continue going on about my trip, I will like to make a few announcements to everyone reading this small MMO blog.
1. As you can see, I have added some social features, most importantly FaceBook links, into my blog posts. Just share whatever news you find interesting with your Facebook gamer friends!
2. Its really hard for a HTML rookie like me to add and edit the codes within the original blog template. I will like to sincerely thank Ashul, who has helped me for the past few times to debug some coding errors I made. You can find his blog over here. If you have any Blogger questions, you can refer to his blog or add him in your FaceBook!
3. I will be starting work at a local MMORPG publisher as the Product Executive from next week (been sending my resume to them since last year). Being a full time job, I might not be able to post as many information like I used to. But trust me, if there are any news which are interesting me, you will also be able to read them!
4. I received some emails from readers of the blogs wishing me well for my short holiday trip. Its a really nice gesture and I will like to thank this group of readers (and also everyone who frequents my blog)~!


A short summary: The cruise trip spans over a period of 4 days 3 nights on-board the SuperStar Virgo. The departure location is my home country of Singapore, which will then stop for a few hours over at Thailand's Phuket island, Malaysia's Langkawi island and finally back to Singapore. Interestingly, there was a total of 22 different nationalities on-board the ship, including tourists from Australia, Korea, Japan, Afghanistan, United States of America etc.
Well, that's all for the announcements. Let's have a brief look at some photos I took during my short holiday trip. Do note that they are taken using the iPhone 3GS, which actually lacks the flash feature for night shots.
Boarding the SuperStar Virgo.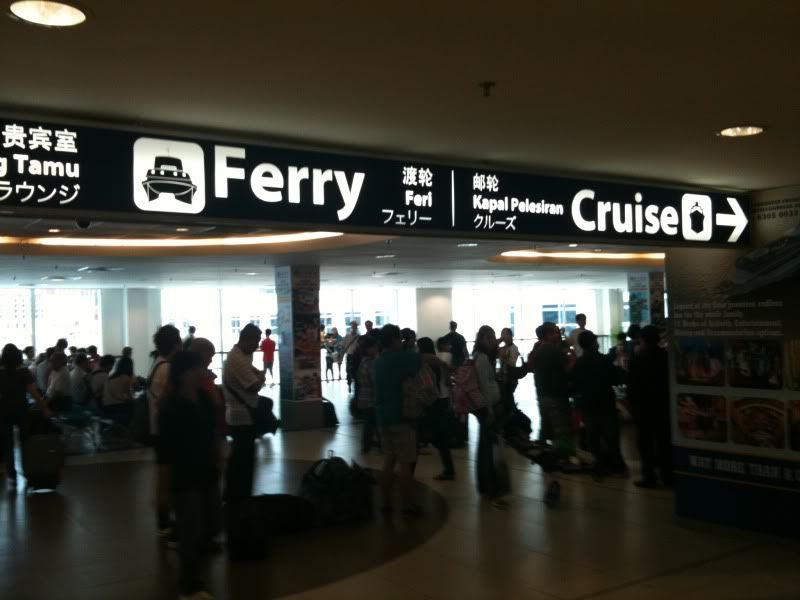 Some interior pictures of the cruise ship. Its actually like a normal hotel, with shops and stuff.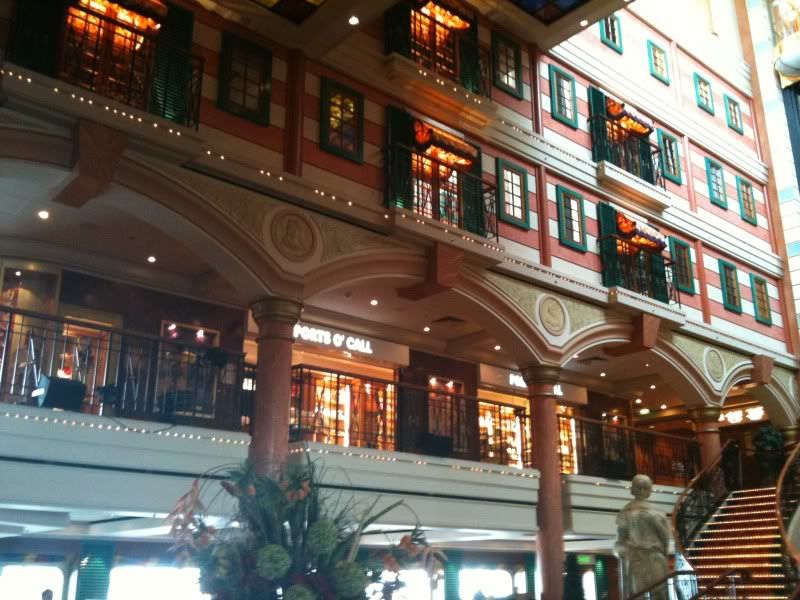 The reception area.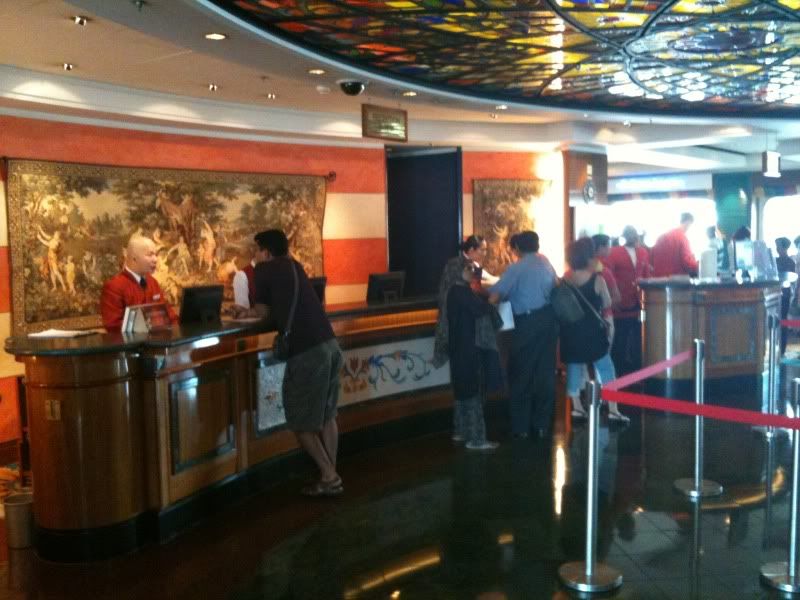 The Mediterranean Buffet Restaurant, one of the many dining places on-board. No extra costs will be charged.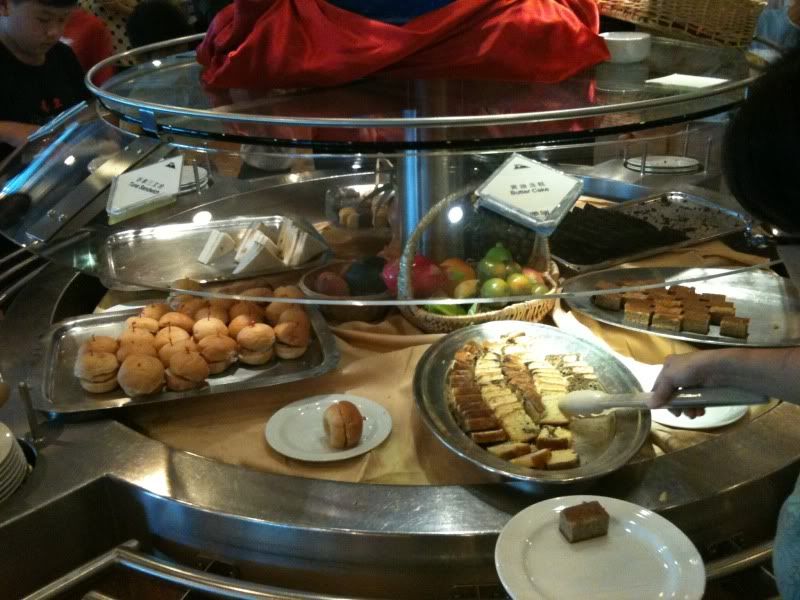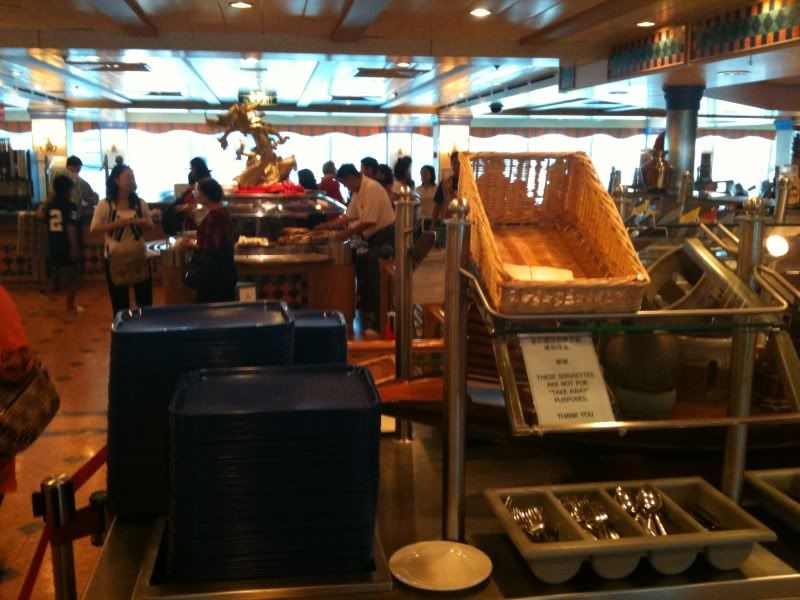 How the lift area looks like at each level. There are around 7 levels which are accessible to the guests. There are around 12 guest lifts on each level.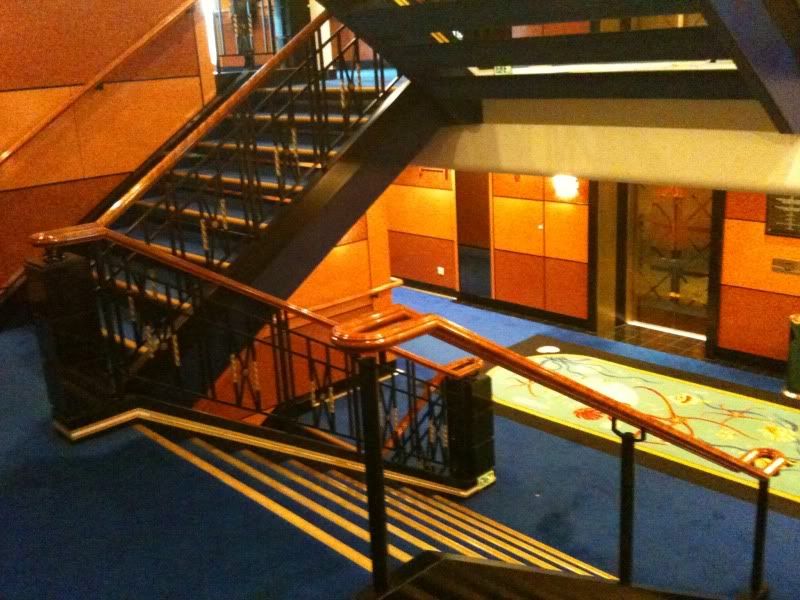 The passageway outside each rooms. Its narrow, but just enough.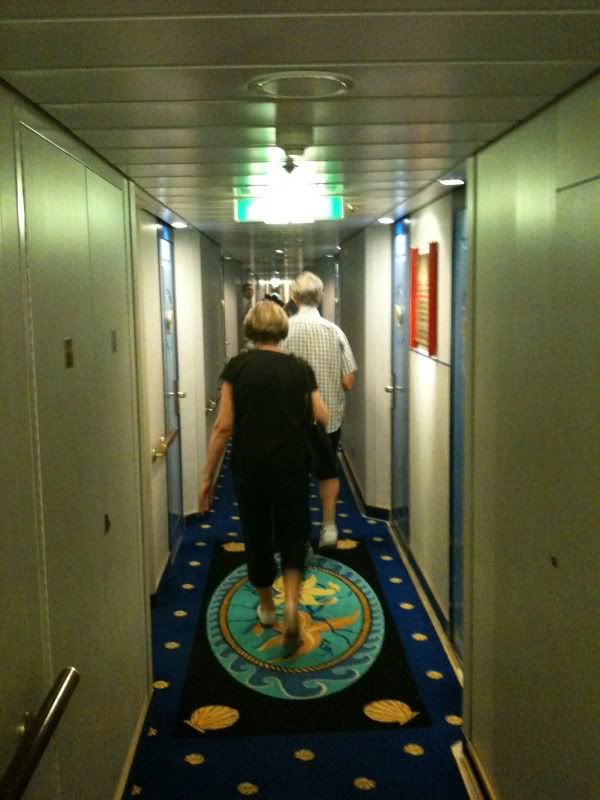 The top 2 levels of the cruise ship is occupied by pools and various water-play features.

The rooftop cafe/ bar.

The Chinese restaurant. Other than the buffet place and this, there is a Japanese restaurant, Indian cuisine restaurant and Italian restaurant.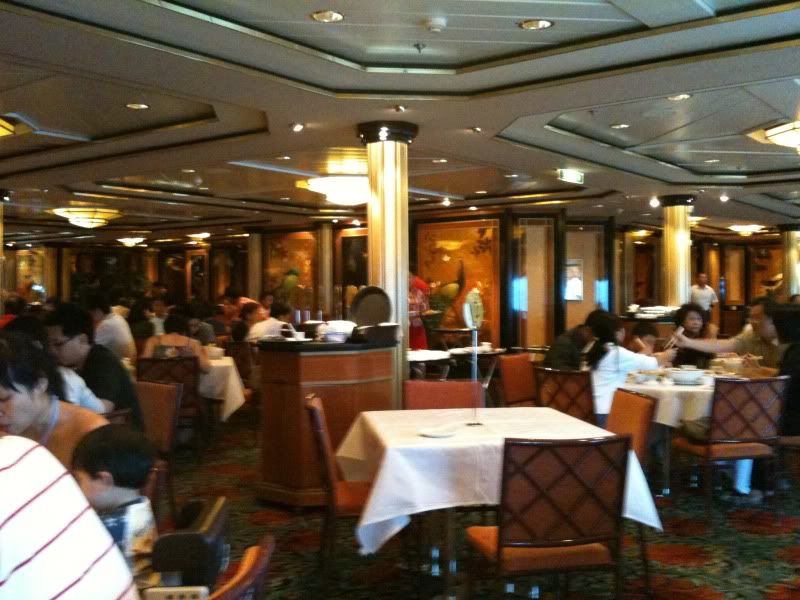 The video arcade. Games are not usually very new… *sigh*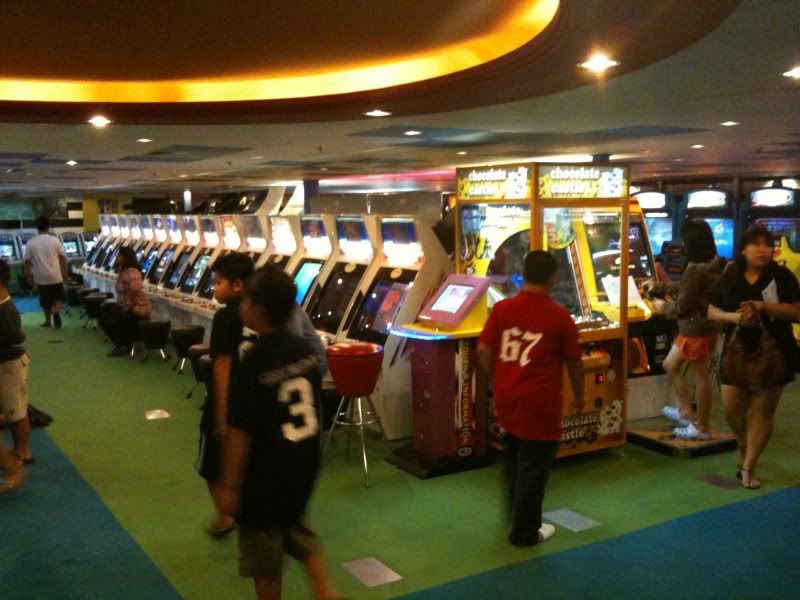 The casino. Not pictures allowed inside, lost about USD40 there. My cousin won a few hundred.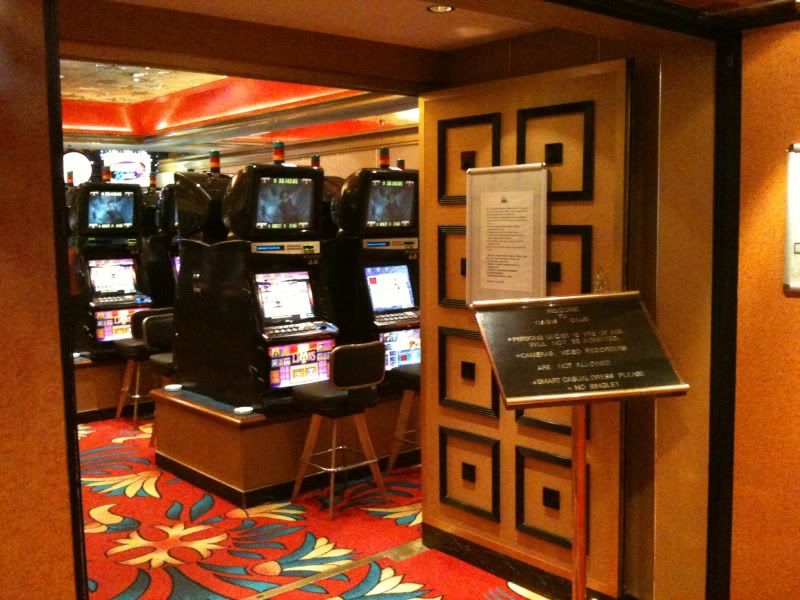 The sun was already setting when we arrived at Phuket's famed Patong Beach. Only had a few hours to walk around before our cruise ship sets sail again. There is a motto I came up with for this place: Morning beach, night streets. Anyway, from what I observed, there are more Westerners roaming the streets than local Thais. Trust me, the number of foreign tourists stunned me. Patong Beach now is considered "new" after the re-construction of the area after the previous Asian Tsunami attack.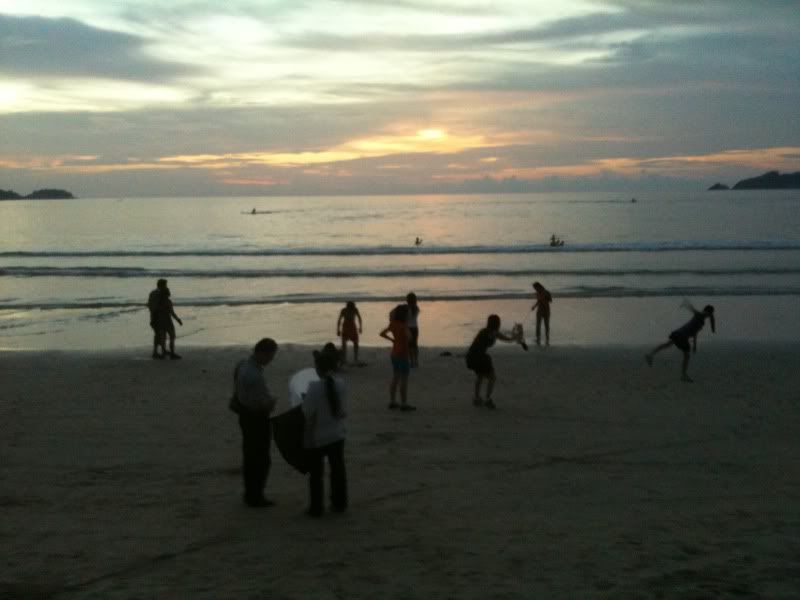 Introducing McDonald Thailand's Samurai Pork Burger meal. Its cheap. The cheesy fries weren't that great though. Ovaltine was something I hadn't drank for over 10years.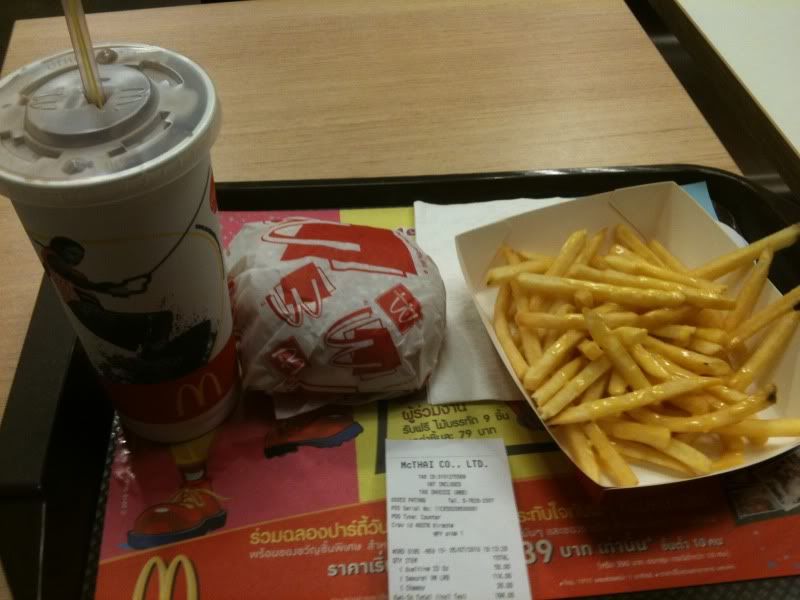 Every 500metres of walking, there seems to be one McDonald's outlet and also a Starbucks cafe.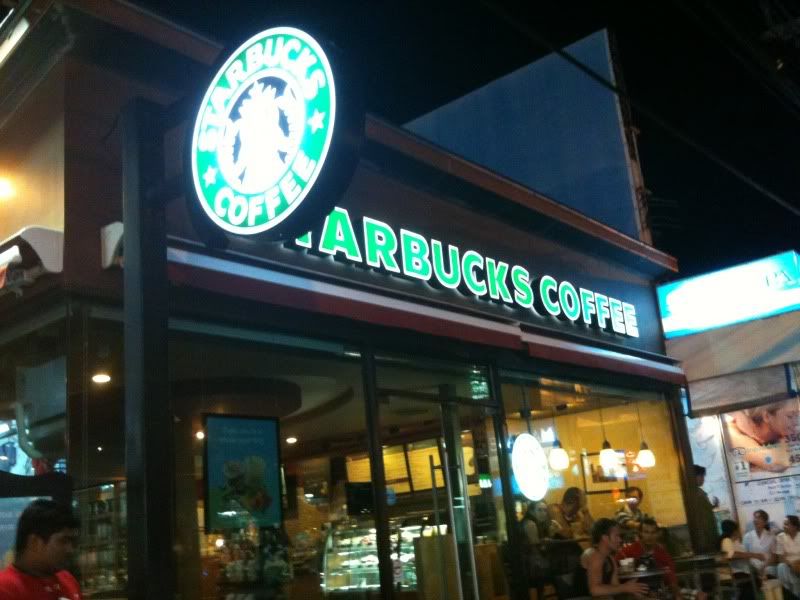 There are tons of overseas cuisine over here, Italian, English and Mexican just to name a few.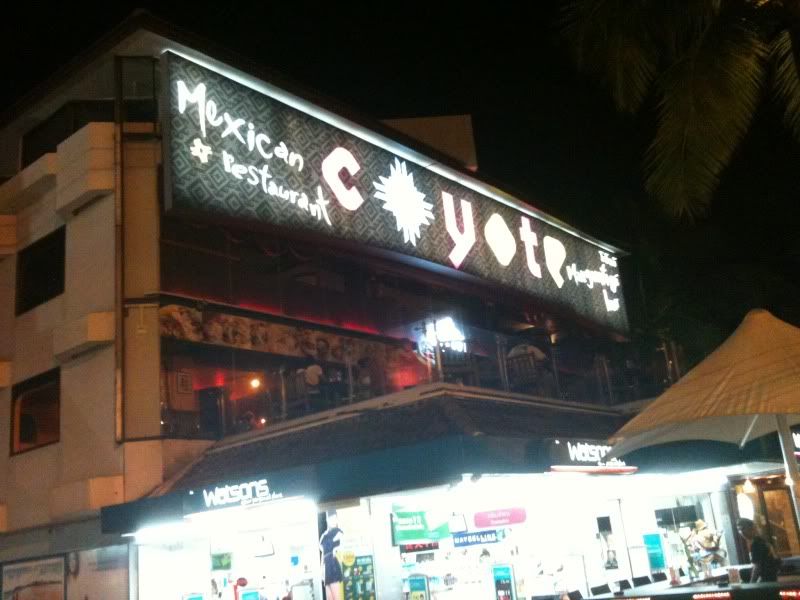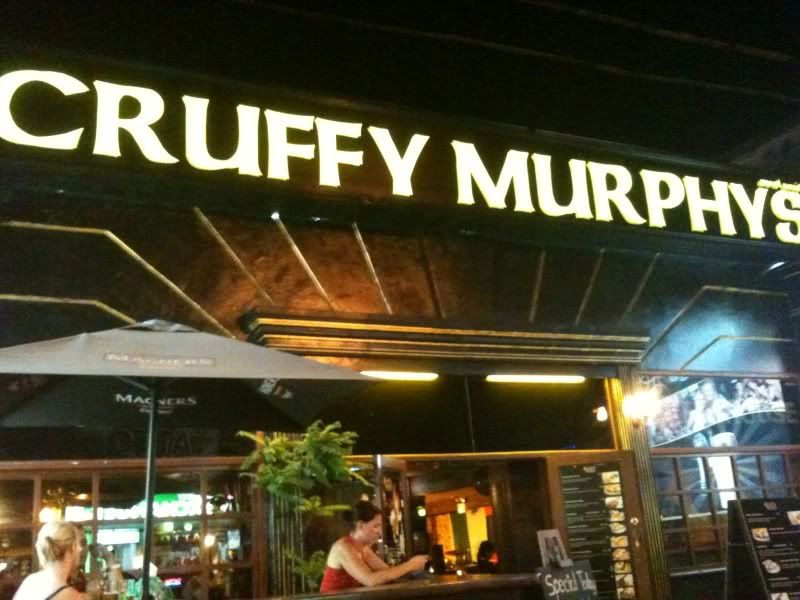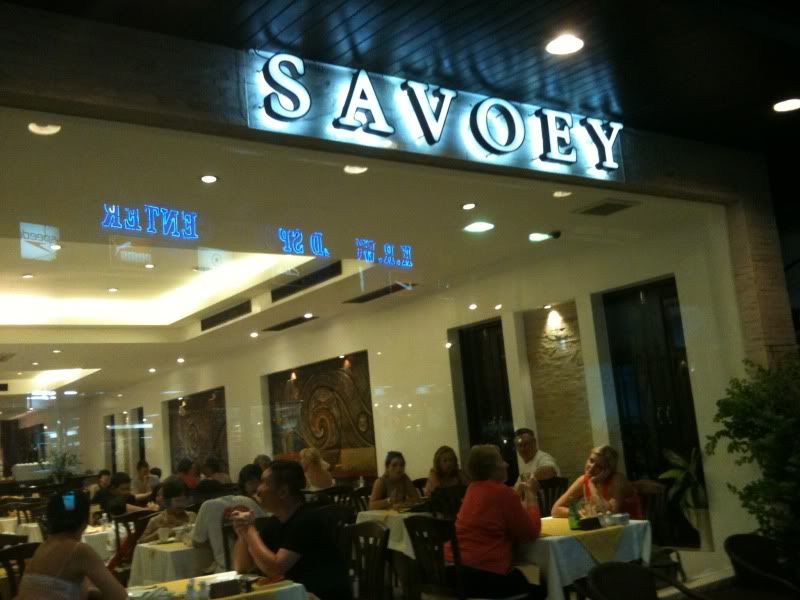 Some local roadside eatery carts. Most are selling deep-fried and grilled hot seafood snacks. And also crepes. And waffles. And juices. And…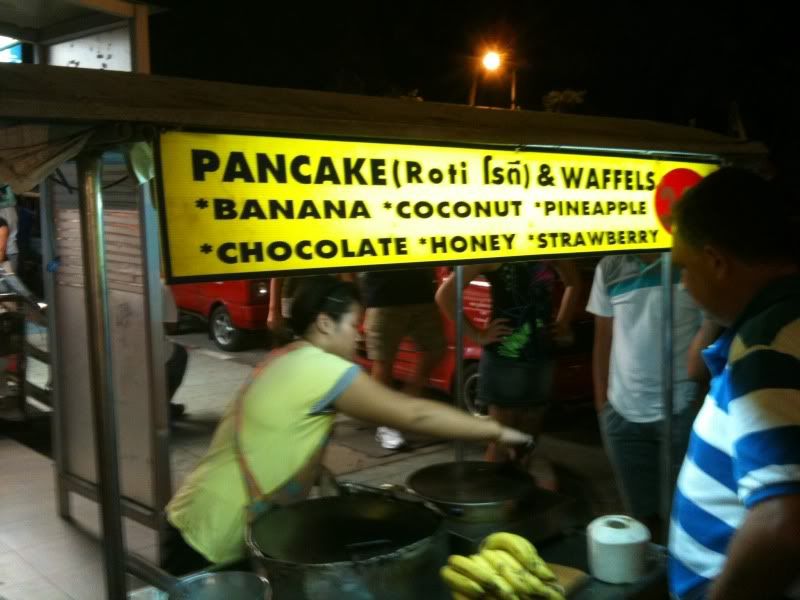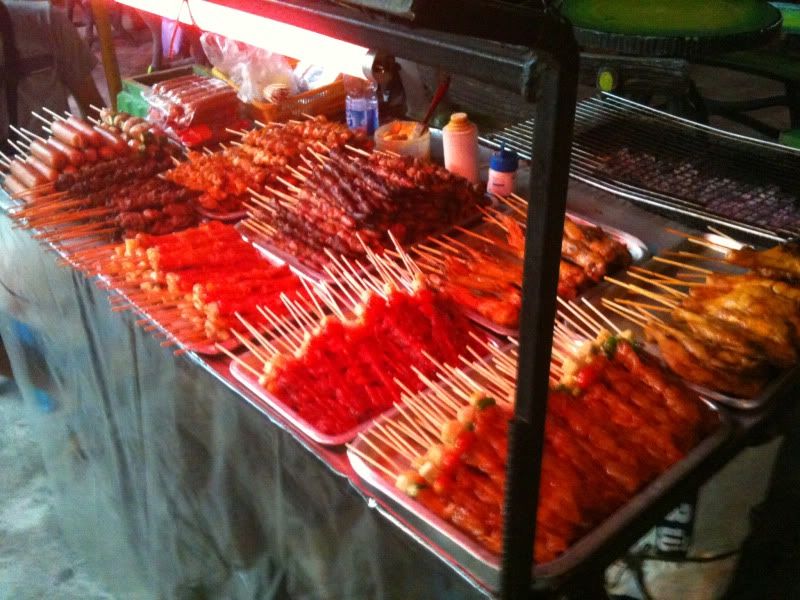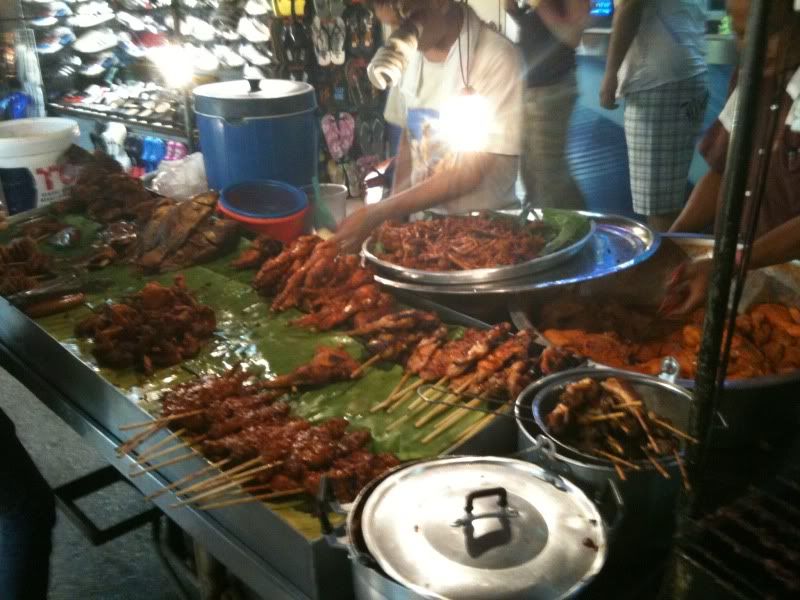 There are tons, and I really mean tons, of shops selling branded watches, bags, shirts etc. But of course, they are all counterfeit products. You must learn how to bargain before attempting to buy from the stores. I managed to slashed more than 50% of the price quoted to me for my 2 "Polo" T-shirts.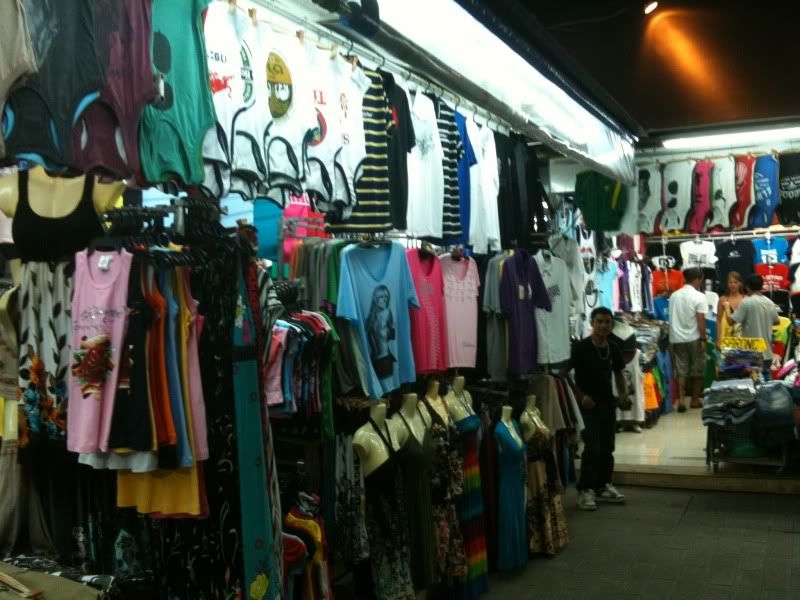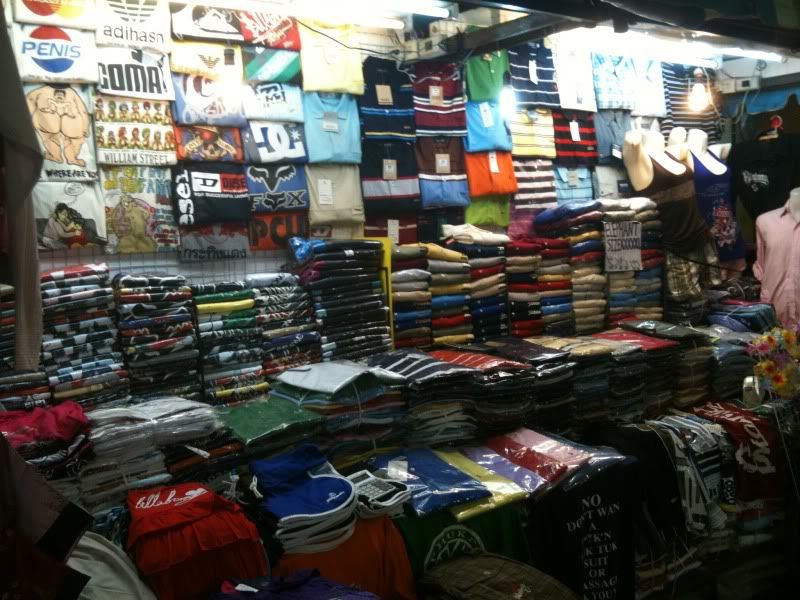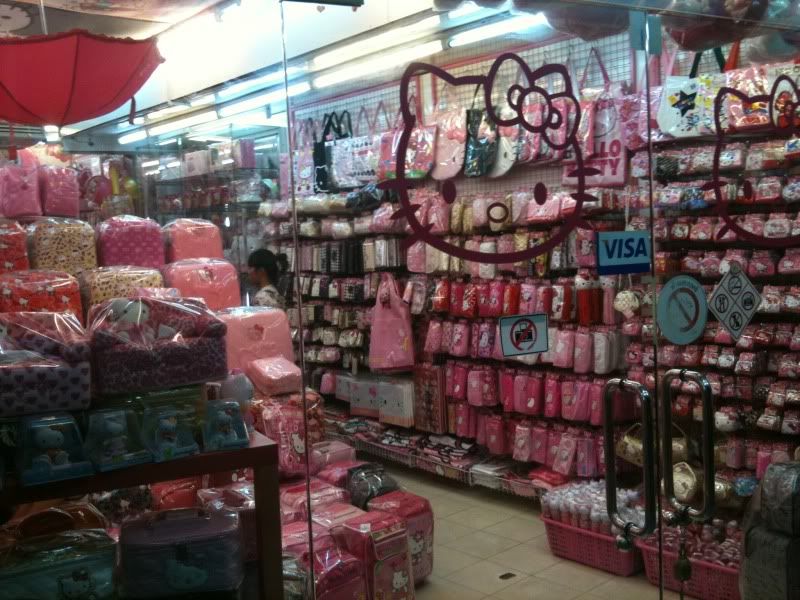 Ok, back to food. Since Patong Beach is beside the sea, the freshest ingredients is of course the seafood. There are numerous restaurants selling fresh seafood spread all over town.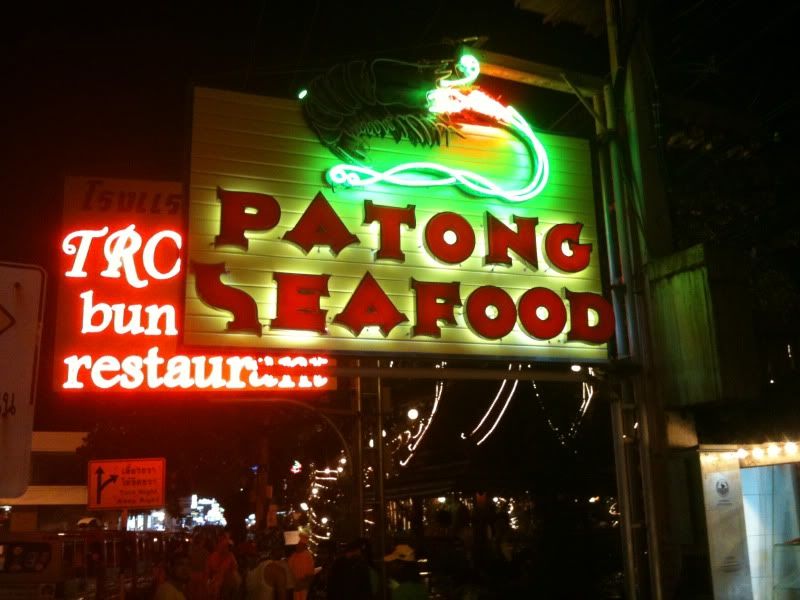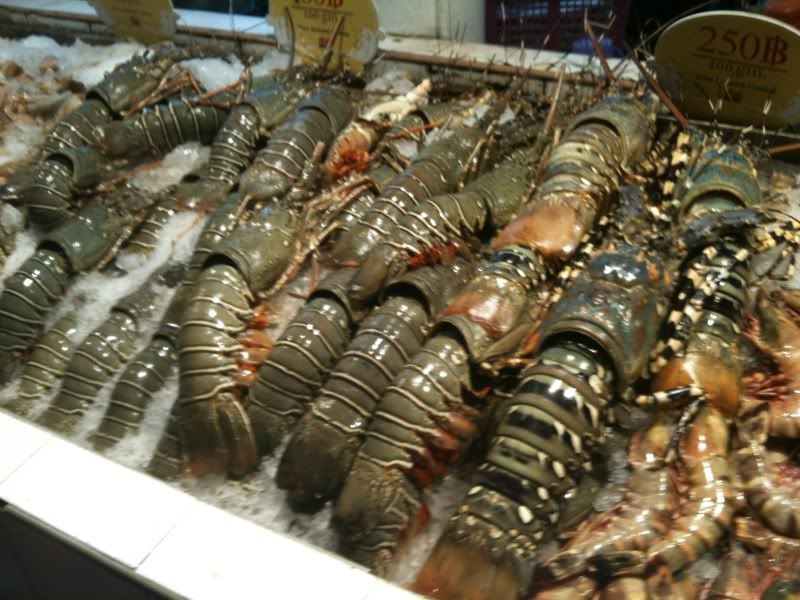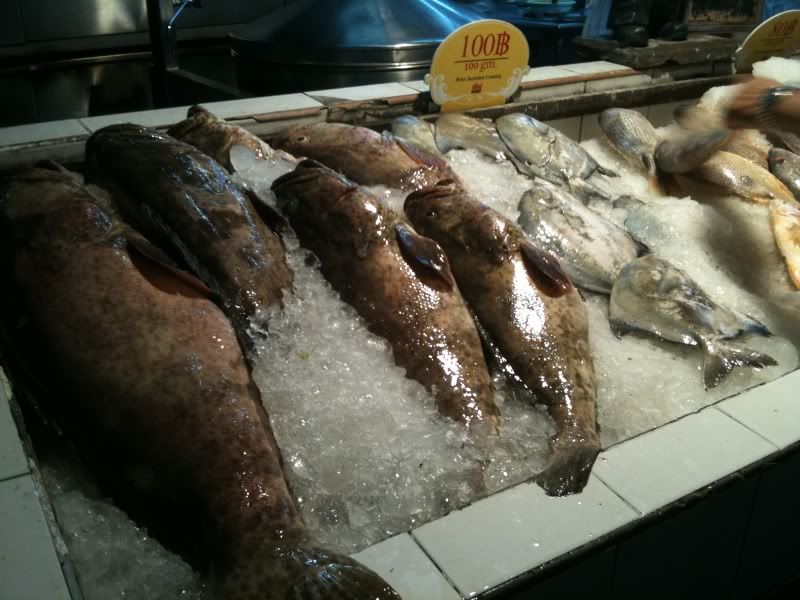 There is also a big street closed from the evenings. Its a long stretch of bars, pubs and clubs, the perfect spot for people seeking night activities.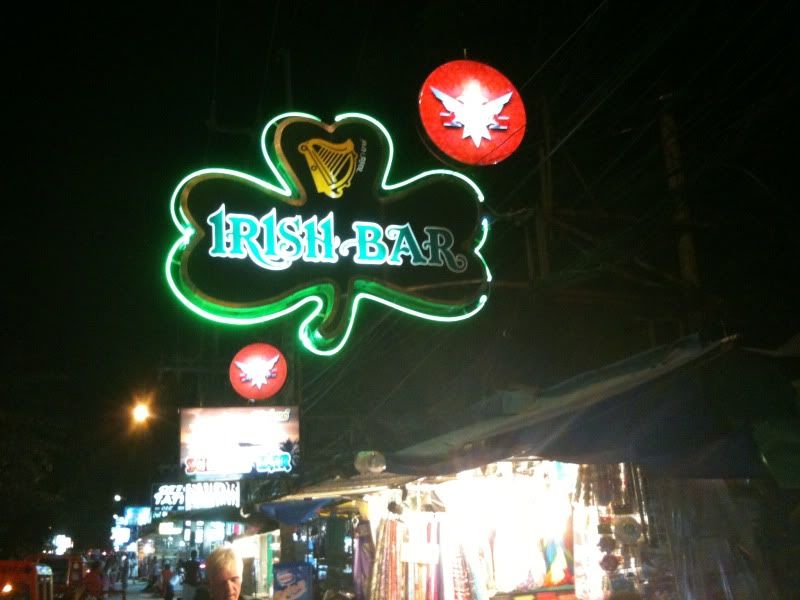 Langkawai was pretty boring, so I shall skip that part of my cruise. So, the highlight of this trip was actually my short few hours at Patong Beach, Phuket island, Thailand. Hope I will have the time next year to stay over at that place for a few nights! And again, thanks for reading this post which has nothing to do with MMOs =X