I just got home from attending a gaming event held right here in Singapore, One Gaming Asia. The main MMO companies involved in this gaming exhibition include Asiasoft and IAH Games, the publisher for MMORPGs like Granado Espada, Dragonica SEA, Requiem Alive and the upcoming Counter Strike Online. IAH Games is also the exclusive publisher for Blizzard Entertainment's upcoming epic RTS, Starcraft 2, in the SEA region. Just when I was about to give up on this trip since no one wants to make the trip east with me, my cousin "volunteered" to accompany me. Here are some pictures from the event, taken using the iPhone 3GS.
Walking towards the designated hall. Singapore Expo contains a number of halls, and there were quite a few events located in different halls.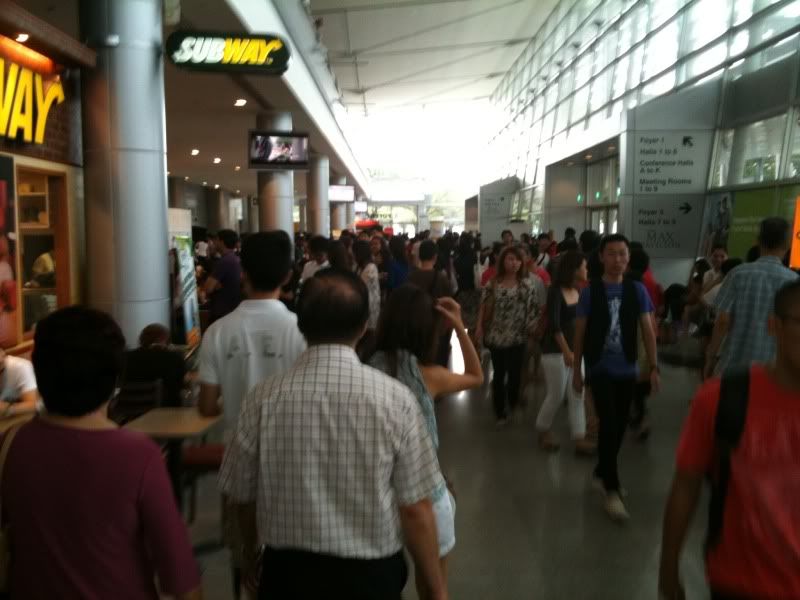 View from the entrance of the hall.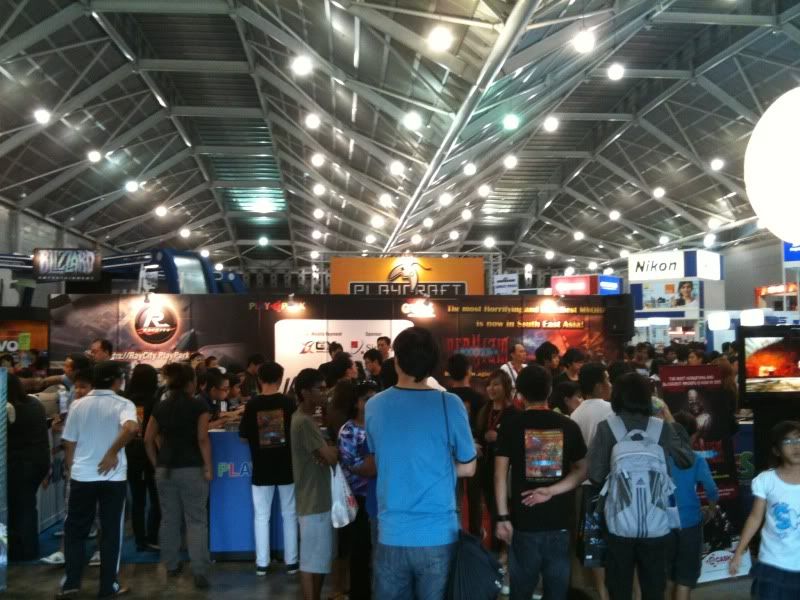 One of the first MMO we saw was Asiasoft's Requiem Alive (SEA server). There was a mini stage for various events related to the game and some PC stations for the audience to try the game out.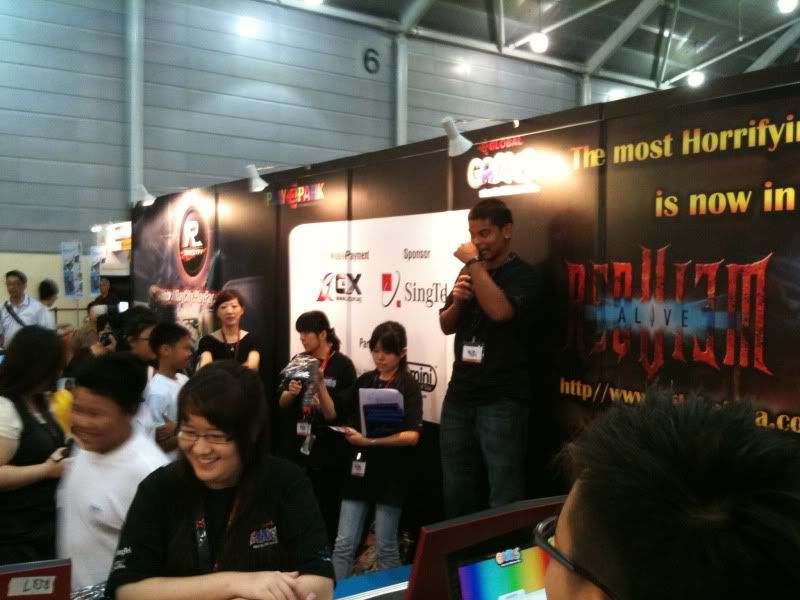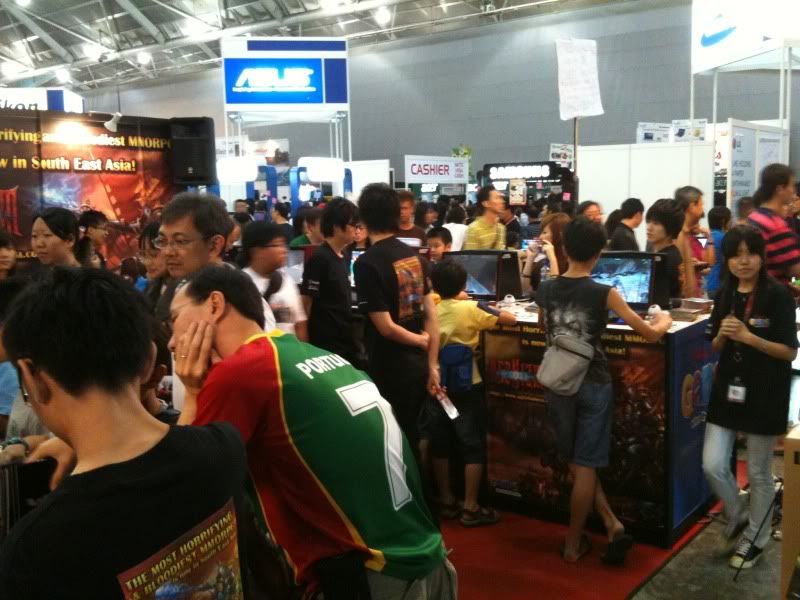 Next, we headed towards IAH Game's boths to have a look.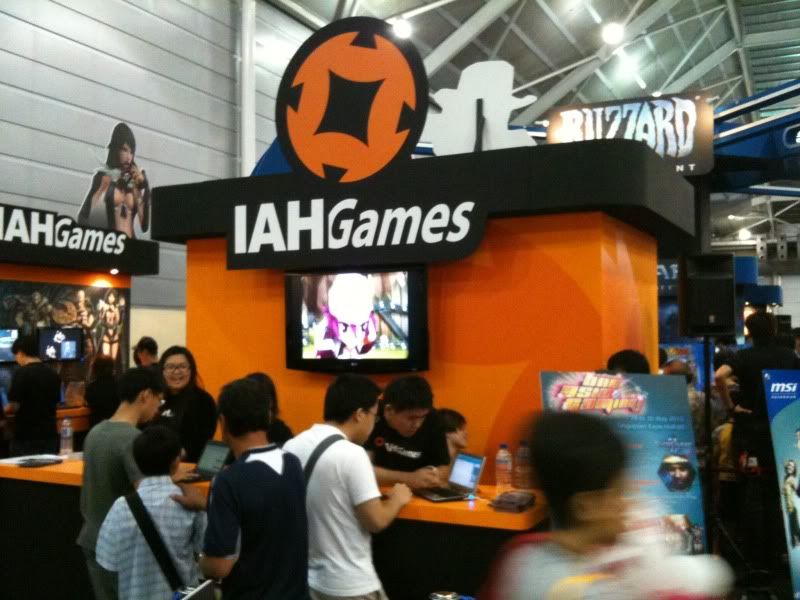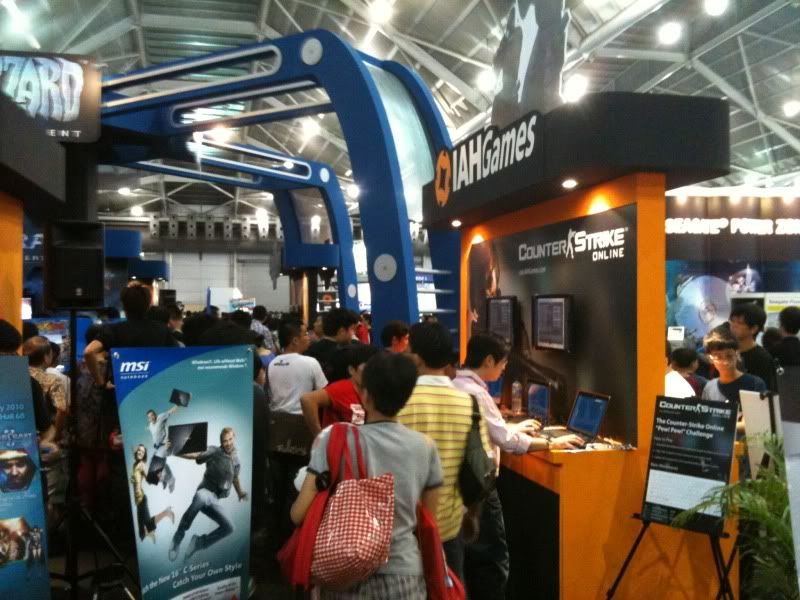 Counter Strike Online was previewed, but after having a look at the people trying, the game is still just really Counter Strike being brought online, with a cash shop.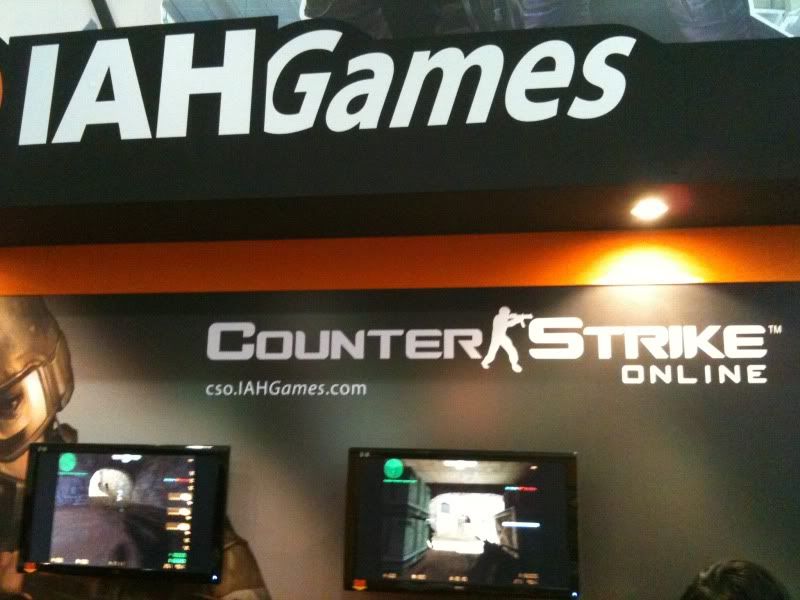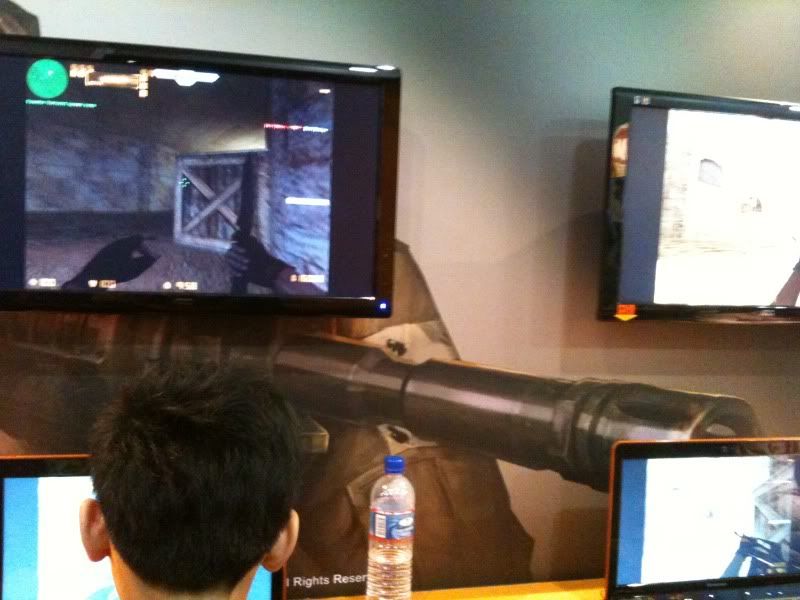 Some other MMOs on display and for trying include the new version of Granado Espada, Monster Forest Online, Dragonica's upcoming big expansion and MapleSea's Evan class.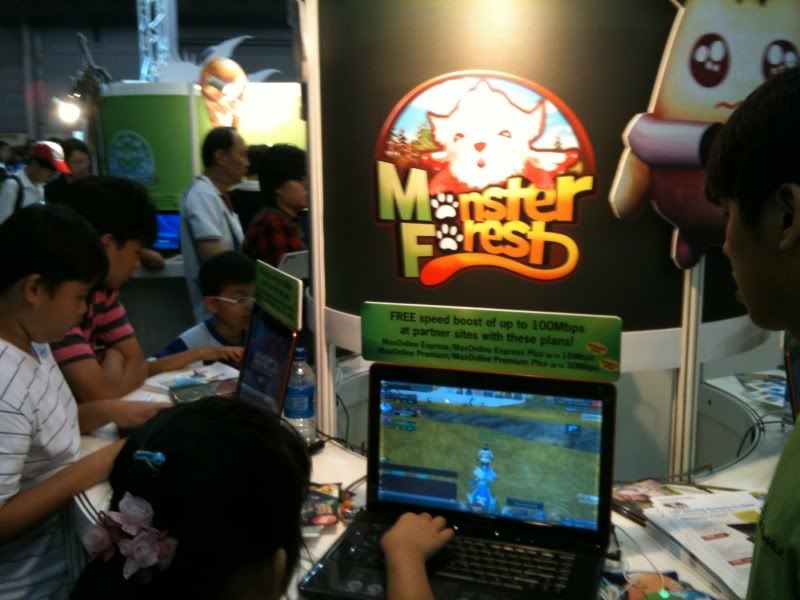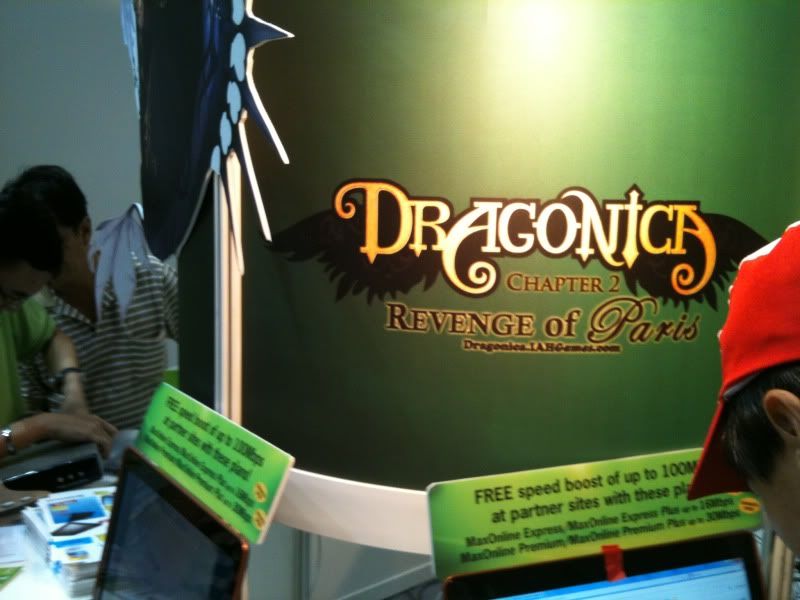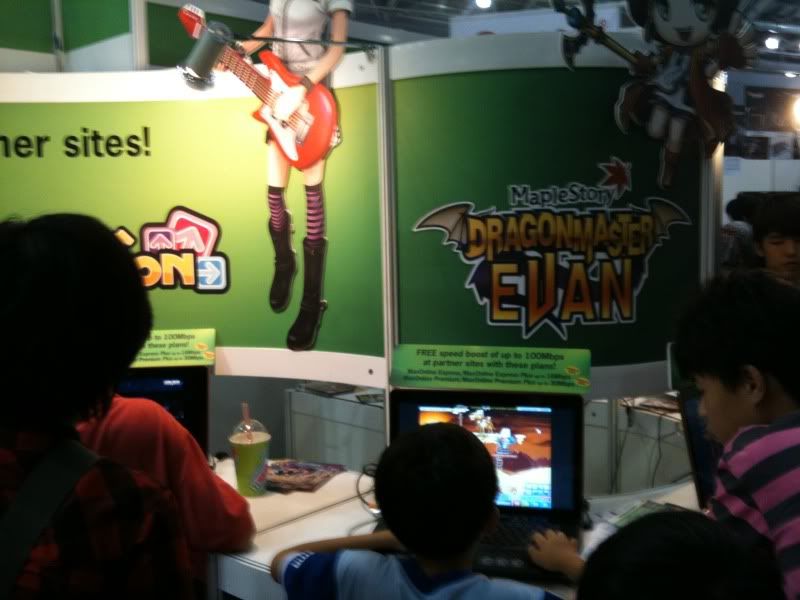 Heroes of Newerth SEA, hosted by Garena, also had an exhibition area for its tournament.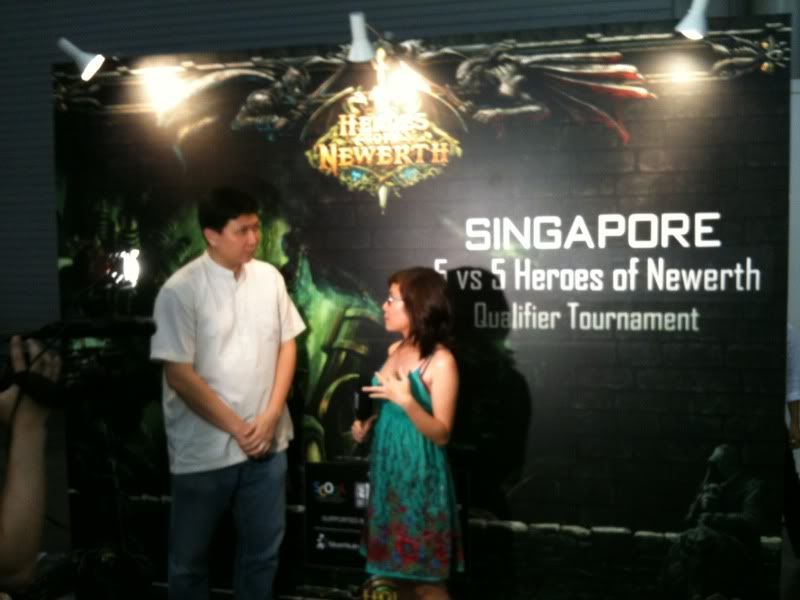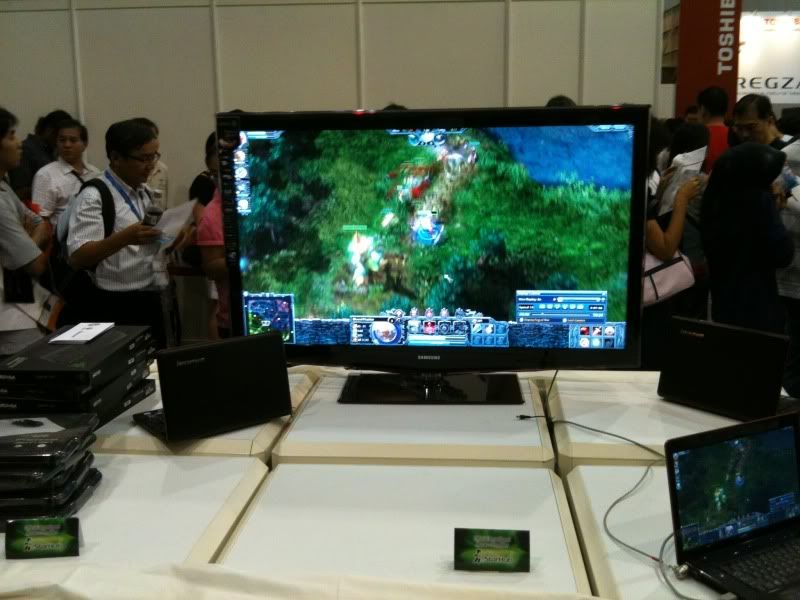 IAH Games and Blizzard Entertainment's Starcraft 2 booths. There were many PC stations for the people to try out the game.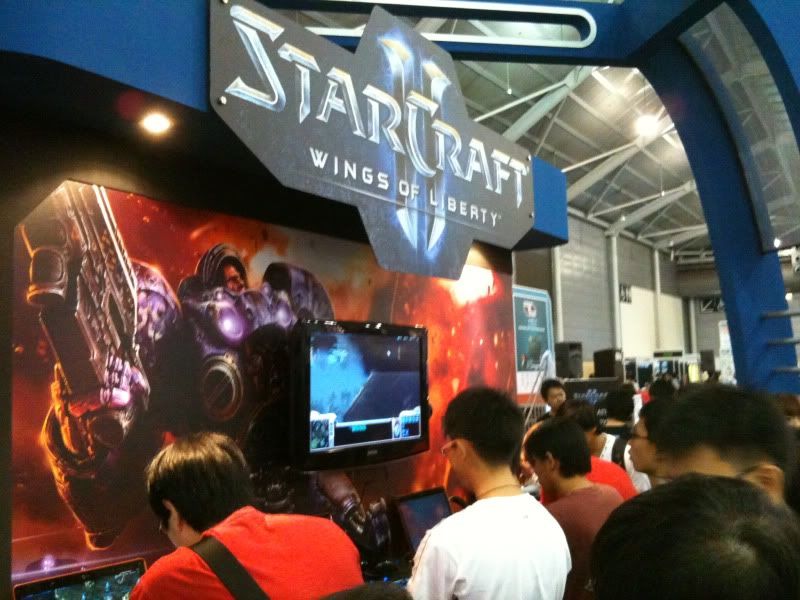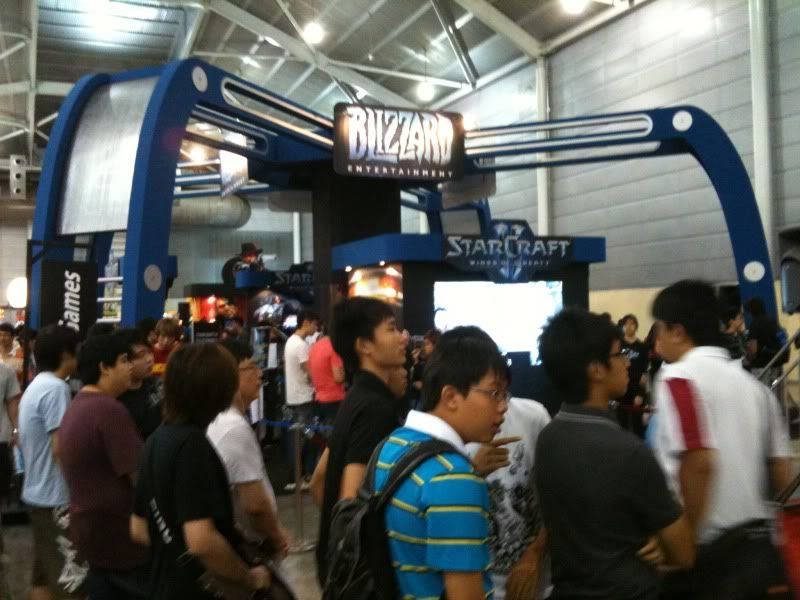 There was no last-minute rush (last day of the 3day event) to preorder Starcraft 2, as there was really no one at all. Most gamers are boycotting the high pricetag slapped on the SEA version of the game (SGD 109.00), and most will apparently be shipping their copies from overseas.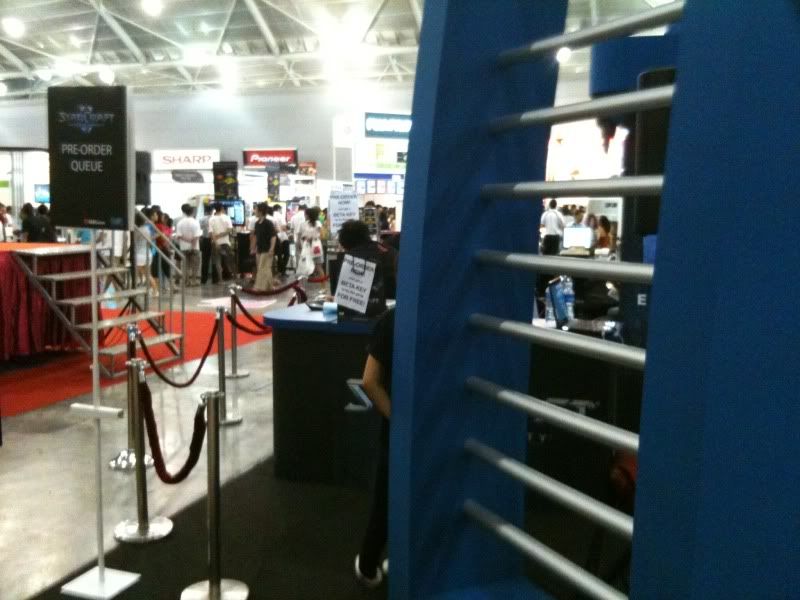 There were quite a number of toy stalls right at the back of the exhibition hall too.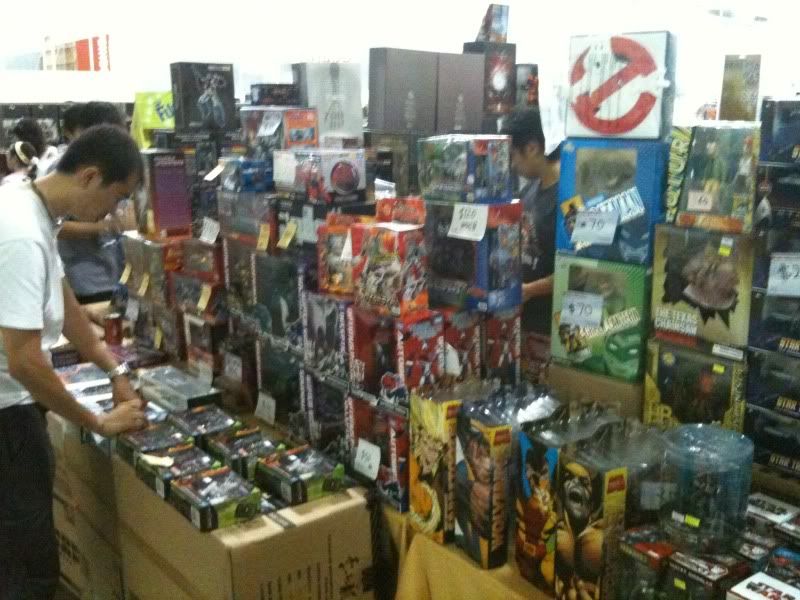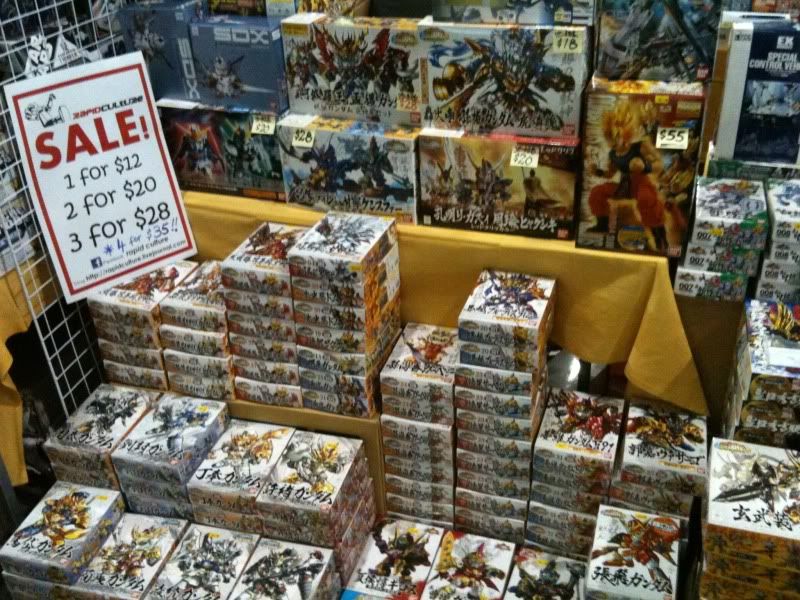 Next week, Asiasoft, the other of the big 2 F2P MMO publisher in the SEA region, will be holding its own event at a smaller location. Hopefully, I will have the time and company to make the trip down!