It has been almost a week since I posted the first 3 features of Forsaken World, Perfect World Entertainment's new 2010 MMORPG. The Chinese Closed Beta is due to be announced soon after a countrywide (China) tour to increase the exposure of the game. If you have missed what I posted previously, I read that the English teaser site for the game should be in the works now *grins*. But of course, that will have to wait till both Kung Foo! and Battle of the Immortals are officially released (out of beta phase). This is just my own prediction though, I might be wrong. So, let's cut the small talk and move on to the topic.
For Part 1 of the features, click here:
http://mmoculture.blogspot.com/2010/02/forsaken-world-features-part-1.html
For more information about the game, click here:
http://mmoculture.blogspot.com/search/label/forsaken%20world
In Forsaken World, there is a new PK system called the Soul PK System. When players reach level 30, they will learn a new skill call "Soul Awakening". Players will need to switch on this status in order to deal full damage when PK-ing other players. Once the system is turned on, it will detect the weak spot of the opponent. When the spot is hit, bits of Soul will be spilled onto the ground.
The opposing player will then be able to absorb these Souls to gain more attack power. When the enough Souls are absorbed to fill the Soul bar, the player will enter the Soul Berserker status. Not only will the player's attack be maximized, but the equipments he or she is wearing will also gradually "awaken". The effect is described as "gorgeous", meaning the equipments should be glowing or shining brilliantly according to the amount of Souls collected.
It is not easy to get a full Soul bar though. If a player is not constantly collecting these Soul bits, their own Soul value will drop. When it gets to zero, they will return back to normal status (dealing minimal PK damage), letting the other player slaughter helplessly. So, it is important to time the battle carefully and also, collect the Soul bits diligently.
When the weak spot mentioned above is hit, the Soul bits will spill out within a small radius from the attacked player. If the opponent wants to absorb them, he will have to be moving constantly, so as the other player. This means "goodbye" to the plain old standing-facing-each-other PK system and also the over reliance on highly enhanced equipments. Players will now have to be much more agile in controlling their characters, make better judgment on positioning and move around more in order to survive.
Achievement System
According to the official website, there will be a ranking list in every server, where the top 10 players are referred to as "Gods". Their proud record and journey to the top 10 will be recorded using the Achievement System found in the game.
The very first way to gain achievement points is to collect various rare books or artifacts scattered around the vast world of Grand Mundo. This is especially important to the sub class, Collector. I will be explaining more about sub class below. Players will also gain achievement points through various interesting encounters, completion of instances and many more. All the achievements will be recorded in detail, and it is possible players will be able to read each other's book of achievements to admire their journeys.
Transformable Weapon System
Nope, your weapons will not be transforming into Autobots and Decepticons.Weapons in Forsaken World will also change its outlook and design if the player took great care of it. Sounds really interesting, this will be one of the main features I will look out for.
This is a really nice surprise. No more over reliance on cash shop upgrade scrolls! Players can enhance (+1, +2 etc) their weapons simply by collecting upgrade items from mobs, quests, instances and events. The more upgrade stones players collect and use, the higher chance of a successful upgrade! Even if the upgrade fail, the weapon will not break and will not de-level (from +2 to +1).
During the countrywide tour of China to promote the game, players were really curious about the small horoscope icon at the top of their screen. How will the horoscope chosen affect players in the game? Yes, the horoscope system will in fact affect the game greatly. According to the movement of the stars above, the horoscope system will affect players' status, luck and some result in other changes.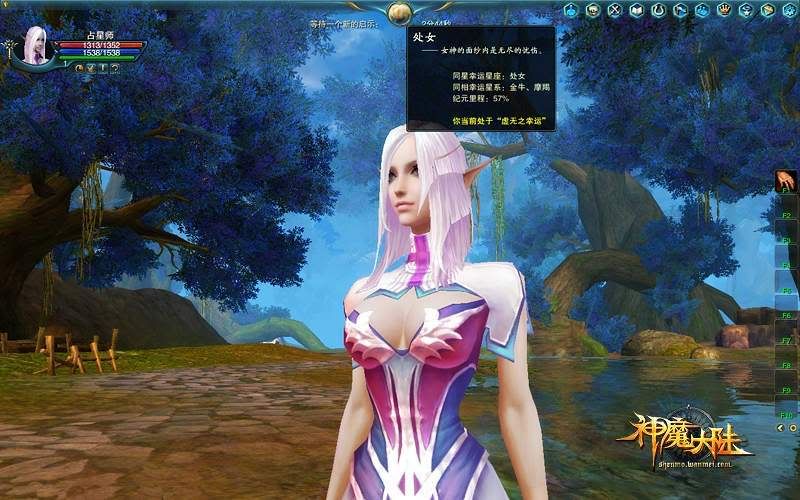 The system was painstakingly designed by a group of developers who spent around 8months in Europe, observing the skies, rummaging through museums and famous ancient monuments. They also consulted a number of famous astronomers (I hope I translated correctly, the people who tells fortune by stars) and studied the topic diligently.
In Forsaken World, the horoscope system, as mentioned within the name, follows the 12 zodiac signs. Under the "Star of Fire", there is Aries, Leo, Sagittarius. Under the "Star of Water", there is Cancer, Scorpio and Pisces. Under the "Star of Wind", there is Gemini, Libra and Aquarius. Rounding the lot up under the "Star of Earth", there is Taurus, Virgo and Capricorn. Each of the 4 stars has its own unique traits, with various other disciplines and rules about the vast topic of astrology added to this system.
When players first enter the game, they will be able to choose their birth date. Once chosen, players will not be able to change. When the skies are ruled by their star sign, players will be able to gain enhanced statuses. There is also a sub class for this aspect, the Astronomer. An Astronomer will be able to tell fortune more accurately in the game.
Other than the 8 main classes, players will also be able to choose from a variety of sub classes. These sub classes includes beast tamer, astronomer, collector, adventurer and many more. Here's the awesome news. There is no limit on how many sub classes a player can be! As long as players have the time and drive, they can take on dual or even more sub classes at the same time.
On of the more important life skills in the game is, of course, gathering. Before players reach level 30, they will be able to choose herbalist, geologist and fisherman as their sub classes. Herbalist and Geologist are also able to extract rare cards while gathering, using it to trade with Collectors or sell it. Fisherman will also be able to fish till various floating items. with some surprises included within the packages…
Production is another important life skill in most games. Before players reach level 30, they will be able to choose Alchemist, Chef, Artisan and Rune Master as their sub classes. The Alchemist will be able to concoct various enhancement potions to aid in journeys, with most better than the ones sold by NPCs. These potions include ones which increases movement speed, defense and experience points. The Chef will be able to cook some of the finest delicacies while healing players' HP and MP. Do note that after level 30, NPCs will no longer sell recovery items of a higher level, being a chef is the way to go! If you like to handle various precious gems, make various accessories or socket them, Artisan is the most appropriate sub class for you. Rune Masters will be the ones producing runes to allow players to fill the socket, giving various types of status bonuses.
Other than the gathering and production sub classes, Forsaken World also added some special sub classes, or rather, mysterious ones. They include the astronomers and conjurers. However, before level 30, players will only gain access to the adventurer and socialite under this category. These 2 classes will not need players to find a skill master NPC for them, but rather earned when the requirements are met. A socialite will be able to use his or her talented speeches and reputation to gain various bonuses for his/her party. Socialites will also be able to use the skills "convince" and "threaten" to let NPCs run tasks for them. The adventurer, as the name suggests, means the player will need to know in-depth about the world of Grand Mundo. They have an affinity towards "dark" living objects, thus the skill "Demon Hunt". They also have a keen sense of their surroundings.
These are not all the sub classes available, but rather, some of the full list. I wonder what other sub classes are there 🙂
Mount System
After typing so much (above), my hands are starting to ache (really). This feature is rather self explanatory, so I won't be explaining much. Here are some artwork for the mounts which will be available in Forsaken World.
Legendary Beasts

In Forsaken World, we know that there were once gods who created Grand Mundo, who fought great battles and wars, all mounted on their valiant beasts. As time grew and more wars were waged, these legendary beasts gradually went missing, hiding in various corners of Grand Mundo…
The most famous legendary beast recorded in Grand Mundo was Ragon, king of the dark dragons. He is also the strongest of the dragons, the mount of an evil god, Mal. Together, they waged war across Grand Mundo and slayed many gods from the Light (the good guys). After the death of an important ally, Mal saved his spirit and allow it to enter Ragon, thus causing even more havoc as the leader of the Storm tribe. There were 2 other famous dark dragons, Aron and Kelly, who were eventually tamed by Sillia and joined the Light.
Other than the legendary dragons, there is the phoenix (I am kind of lazy to translate their names), hydra, steel-clad rhinoceros, griffin and hell bat. Will you be the one who eventually capture one of them?
In-game Currency
Economy or currency inflation is one of the most problematic issues plaguing most games. In order to counter currency farming and prevent massive inflation, a new economy system is implemented in Forsaken World. This is known as the "Soul Currency" system.
After much discussions, the developers found 2 ways to counter currency farming. First, ingame currency can be limited to certain uses and not used as the main form of currency. This way, gold farmers will not be encouraged to farm and store too much gold. However, this will lower the entertainment and play value of the game for the players. Second, ingame currency was to be separated into 2 types. The first type will be normal gold, while the 2nd type will be soulbound to players for learning skills. However, there are bound to be more disadvantages than advantages as players will be put off by all the restrictions.
After so much thought and brainstorming, what will be the best system to implement in the game? In the end, the developers went ahead with 2 kinds of currency – a normal one which is tradeable, the other known as "Soul Currency" which is not tradeable.
Soul Currency will be used to learn skills, buy potions, equipments… Other than trading with other players, Soul Currency can be used to purchase almost any items. Rewards from quests, mob drops and selling of equipments will only give players Soul Currency. This will definitely hit potential gold farmers hard. The tradeable, normal currency can only be gotten from instances and various ingame activities and events.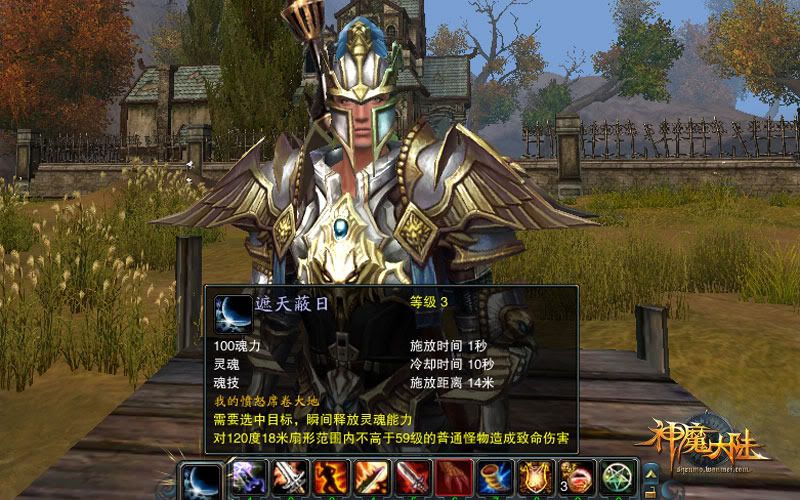 In Forsaken World, other than the red health bar and blue mana bar, there is a green XP bar. XP points can be collected by killing mobs, and once the bar is full, players will be able to unleash a devastating area of effect (AoE) skill, dealing instant death to lower level mobs. The bar will also fill up automatically once a player levels. Each race will have its own unique XP skill and the effects and area of damage will be different from race to race.
In order for the XP skill to gradually evolve as the player levels, the developers designed a XP Skill leveling system. At certain levels, players will be given a quest to upgrade their XP skill. This will make sure the damage done will be on par with the character's level and the mobs' level. Fortunately, XP skill cannot be used in PvPs. This will no doubt cause some amssive imbalance in the game.
This might not exactly be a main feature, but don't you ever get tired of looking at gorgeous buildings in a MMO, but yet the developers don't bother about designing an open space in them? In Forsaken World, many buildings have a nicely designed interior. Personally, this actually acts a touch of flair to the whole game.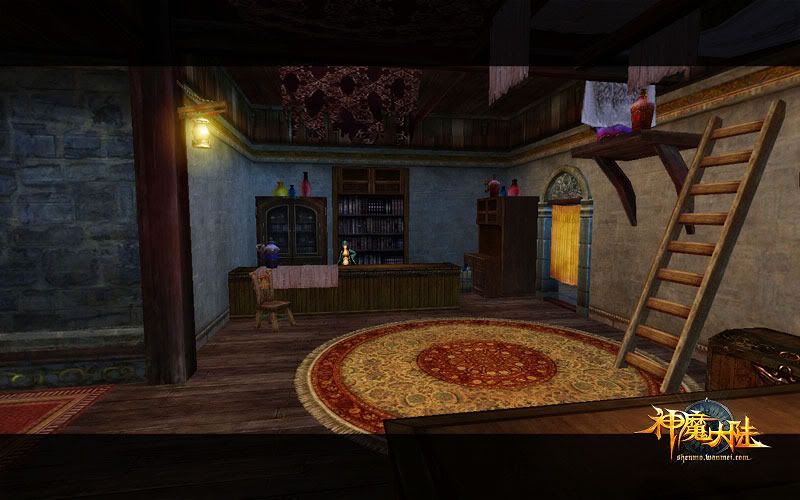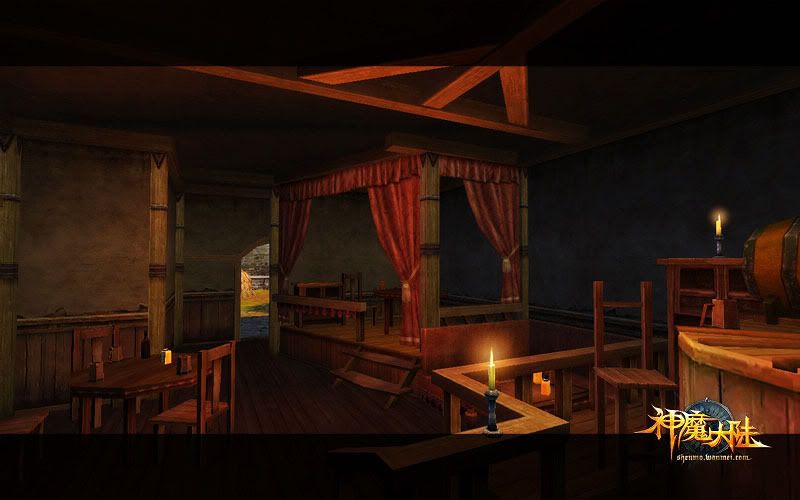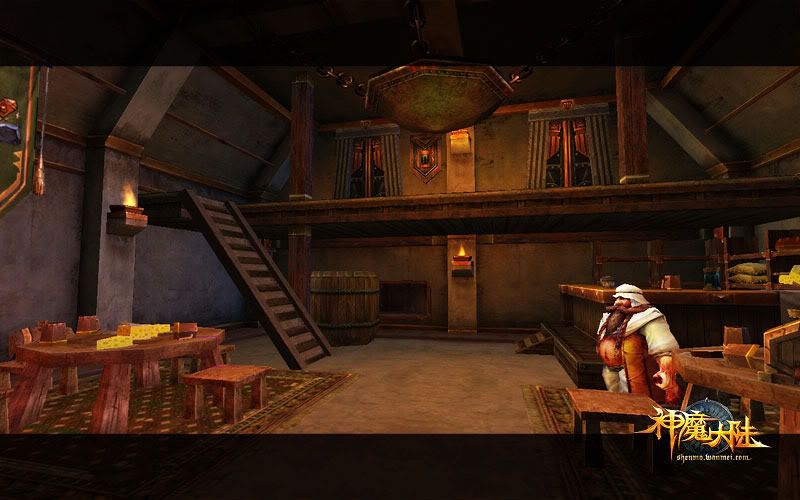 Update on races and classes
Here is the updated list of what classes each race can choose.
Human – Warrior, Assassin, Mage, Priest
Elf – Warrior, Priest, Bard
Dwarf – Dwarven Gunner
Stoneman – Protector
Kindred – Assassin, Mage, Blood Controller