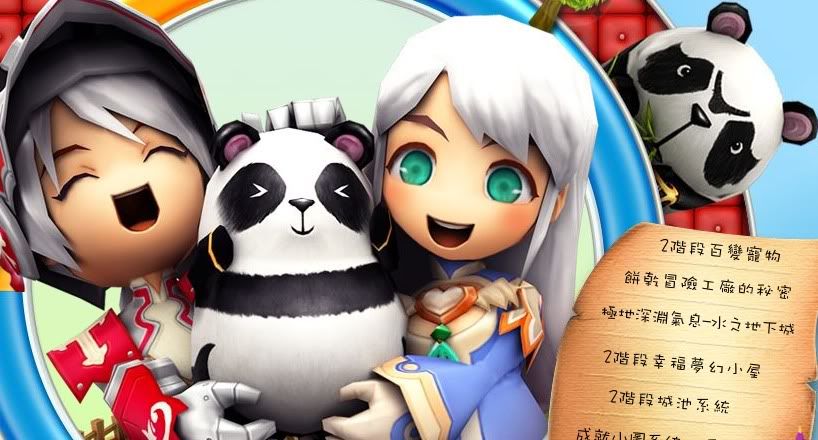 This new post will be a continuation of the old post, since the Chinese servers are once again getting new content updates and features. Spoilers alert, so please think carefully before clicking on the "Read more" link you see below. Features might change when they get to the English servers, so please do not bomb me if things are different in the future.
Original thread: http://mmoculture.blogspot.com/2009/09/dragonica-future-updates.html
New Pets ~!!!
Leo the Lion – Increase player's physical attacks
Fat Cat (its the real name) the Panda – Grows old with player (No idea what it means)
Little Pig the Pig – Auto loots objects within range
New Pet window and functions
1. Quick Pet tab from the character profile window
2. Pet's current name
3. Type of pet, currently there are Defense, Protective, Offensive and Mixed. More types will be added in the future
4. Pet's condition level (like happiness I guess)
5. Pet equipments, 5 slots
6. Feed the pet
7. Get the pet to exercise
8. Play with the pet
9. Revive the pet
10. Pet rating (Hunger, Health and Intellect)
11. Pet level and experience bar
12. Pet's mana points (MP)
13. Skill window
14. Pet inventory
15. Dye the pet… O_O
New mobs and boss (Underwater Shrine)
The new maps/dungeons are under Port of Wind. Players are to solve the problem of water pollution, most probably caused by the corrupted Water Spirit (level 27 boss). It has been confirmed the min lvl req to enter is 25, so it will be a new low lvl map.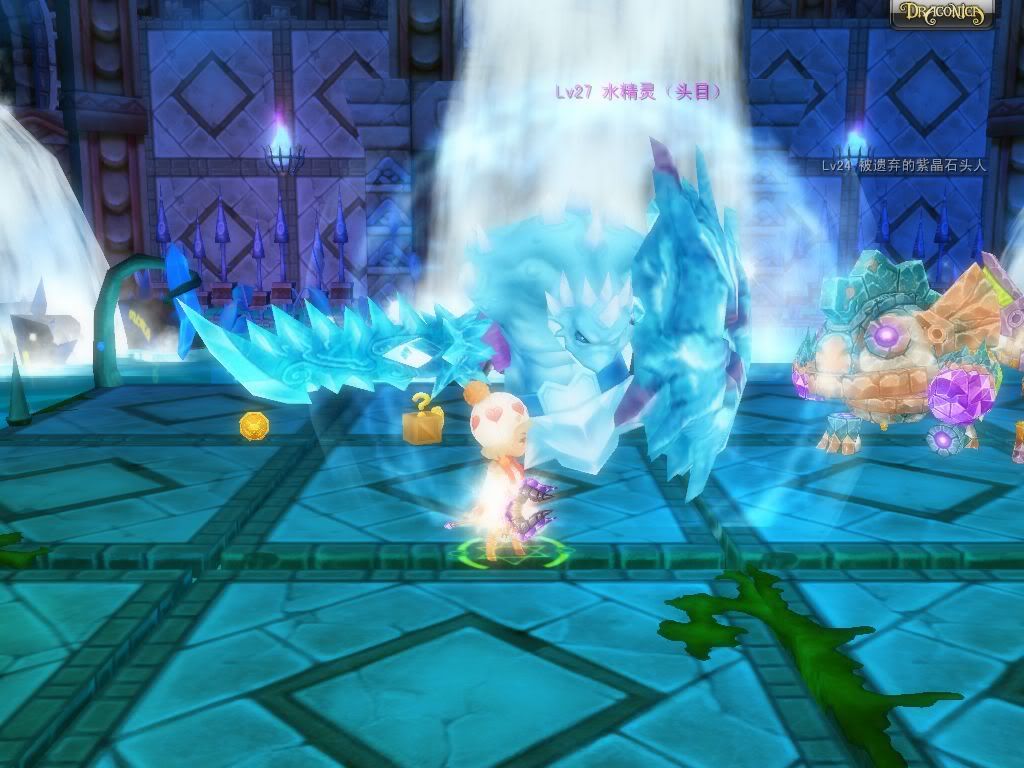 New housing system functions
1. Players will be able to teleport to any instance and towns they have been to before.
2. Players can start decorating their houses and use the housing storage.
3. Mailbox can now be added to houses.
4. Players will be able to name their house.