I just woke up and stumbled upon this article on Diablo 3's skill trees for the first 4 revealed classes. They look kinda legit, yet look kinda fake. I have no idea since they weren't posted on supposedly the most famous Diablo fansite, Diablo Fans. But still, with Diablo 1 and 2 being 2 of my favourite PC games I will gladly shell out money for, I am going to post the skill trees. Please note that they might be fake, I have absolutely no idea.
The Monk class's skill tree is incomplete from what I can tell. The developers did say just 2 weeks or so ago they are still trying to fix the Monk's skills.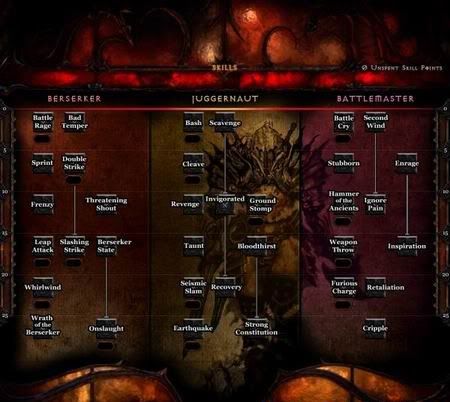 Witch Doctor skill tree

Wizard skill tree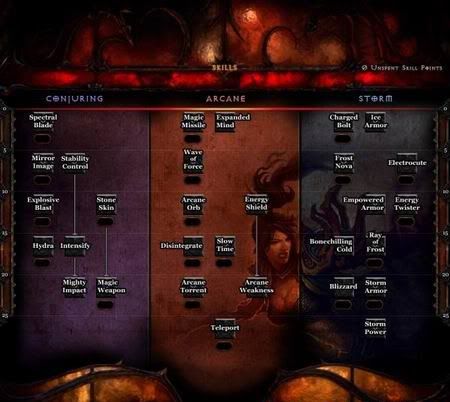 Monk skill tree (incomplete)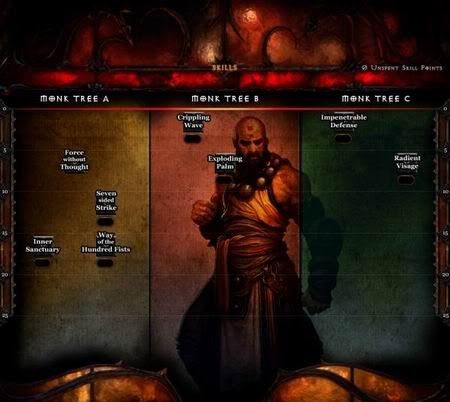 The last and 5th class will be revealed early next year. Blizzard did say it will be a brand new class, but they also said the Wizard is a new class too compared to the sorcerer. Hmn.
Official English website: http://www.blizzard.com/diablo3/index.xml
Update: Diablo 3 staff has announced on Twitter that the skill tress will be replaced by a brand new skill system.