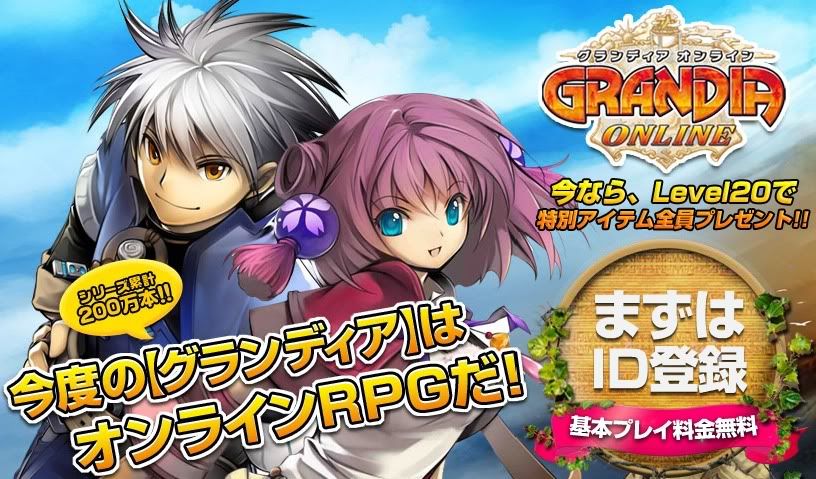 Most of the websites are still going on and on about the aftermath of BlizzCon, hence there ain't really much news. So, I thought I would dig up a Japanese MMO to share. Some of you might have already seen this, so please bare with me.
Grandia Online is a Japanese made MMORPG, with quite a reputation for its console versions. Unfortunately, the 2 main characters for the consoles versions will not be in the online game.
Official Japanese site: http://www.grandiaonline.jp/
Here are the 3 races available in the game:
One of the game's main features is to collect the various upgrade stones to enhance player's weapons. Some examples of what the stone grants are HP, Atk, Increase Fire/Water/Wind etc elements, adds stun effect, sleep effect and more.
The title system. Characters can gain titles boosting different stats through completing various quests assigned.
If you meet the requirements, players can also learn various crafting abilities, like food making (pots) or even arrow making. Since a character cannot learn all abilities, players can sell their various crafted goods to players without the particular abilities.
There are many quests available, and quite a few of them requires you to be in a party to complete within. Like the quests which needs you to enter an instance, its best to bring at least 1 more person along to prevent quest failure when the time is up.
Almost all the mobs have weaknesses to a certain element. Its best to figure out the wekaness before training effectively.