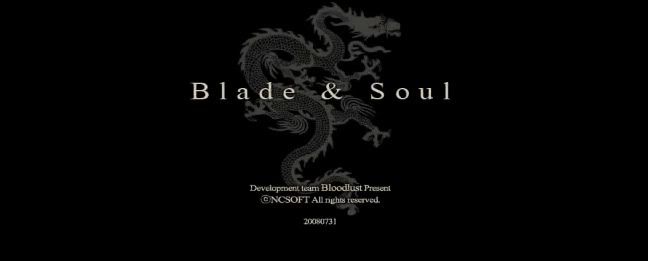 The team behind NCsoft's in-development MMORPG, Blade & Soul, recently took off for Taiwan and shed some light about the game to the local media.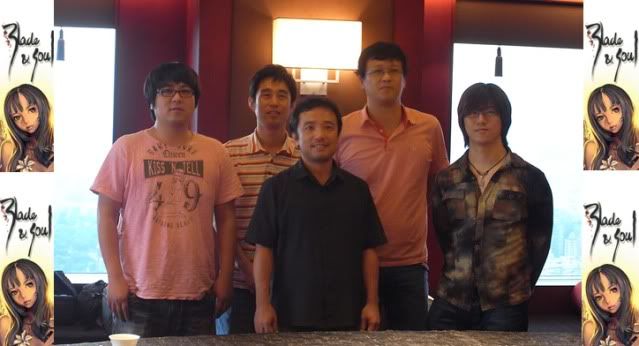 Q: Will Blade & Soul really be pushed beyond 2010 ?
A: The team or NCsoft never did confirmed a year or date, so its not fair to say the game will be delayed or pushed beyond 2010. Development of the game is still underway, and there might be hiccups or disruptions along the road to the final product, so everything within the game must be ready before making an official announcement regarding the release date. We are currently putting together an introduction video using the ingame engine, and it will showcase the races, classes, skills and battle system in detail.
Q: Why is the team in Taiwan ?
A: NCsoft's CEO previously mentioned that he was in love with Taiwan's scenery after watching a Taiwanese drama, hence we are here to gather pictures and other materials to incorporate the scenery of Taiwan into the game. He wanted Korean gamers and gamers around the world not only to experience Korea's traditional scenery, but also scenery from all over Asia. In the past, with games like Lineage 2 portraying Western locations like Athens and Switzerland, its time to infuse the Eastern flavor into Blade & Soul, and we will also touring China soon.
Q: What initial goal is Blade & Soul aiming for in the MMORPG market ?
A: With Blade & Soul, we are trying to break off from the limitations found in current MMORPGs, creating a whole new experience for gamers. Actions like scaling the wall to sword fights in midair and even leaping 40m into the air will be a staple in the game. The producer personally like Taiwanese wuxia/ gongfu novels from the 70's. Lots of inspiration for the game is from martial arts found in China, Japan, Korea and various parts of South East Asia, so be prepared to many stunning moves characters can use. We also aim for the game to be playable by people of all ages, thus we will be diversifying some content soon.
Q: Which is the most difficult part in developing the game up until now ?
A: The hardest part will be allowing the characters to realistically executing the various skills and martial art poses/positions. Some of the moves are really, really hard to perfect it and make it "feel" right. We are doing what no MMORPG has ever done with this game. Moves like pushing, grappling, throwing opponents, dodging, attacking opponents using daggers hidden under the long sleeves and pinning opponents down will be much more realistic than ever. For example, when a player is cornered to a wall by another player, we want him to be able to use skills and escape, like turning around and scaling along the wall. In one of the screenshot, you will see a character being covered by flowers. It's actually a racial skill, but I can't say more now.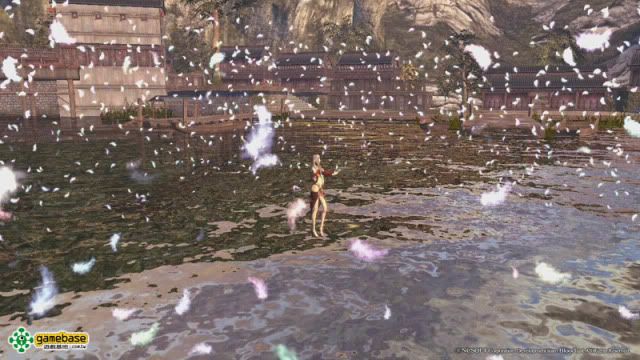 Q: What other information can you tell us regarding the game ?
A: There will be 4 races (2 shown below, Jin on the left and Gon on the right ) and 7 classes (fist and sword were revealed earlier). Unlike in Aion where flight time is limited, moves like scaling walls will not have a limit.
Other than the battle system, Blade & Soul will also place emphasis on storyline development and realistic "life" actions, like characters sitting down having a meal (shown below). We also wanted to make the female characters even more sexier, but our boss wouldn't allow it ! *laughs* There are also many more features being developed but not ready to be announced yet.
To all players following the game, please look out for the next video as more information will be revealed.
So, that's the end of the brief interview, but not before the team signs off ~! (below)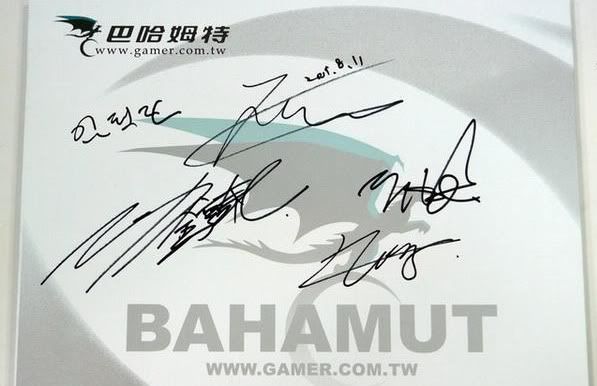 First Blade & Soul trailer